Product Spotlight: Streeter Super Stands – Top-Five Trailer Accessories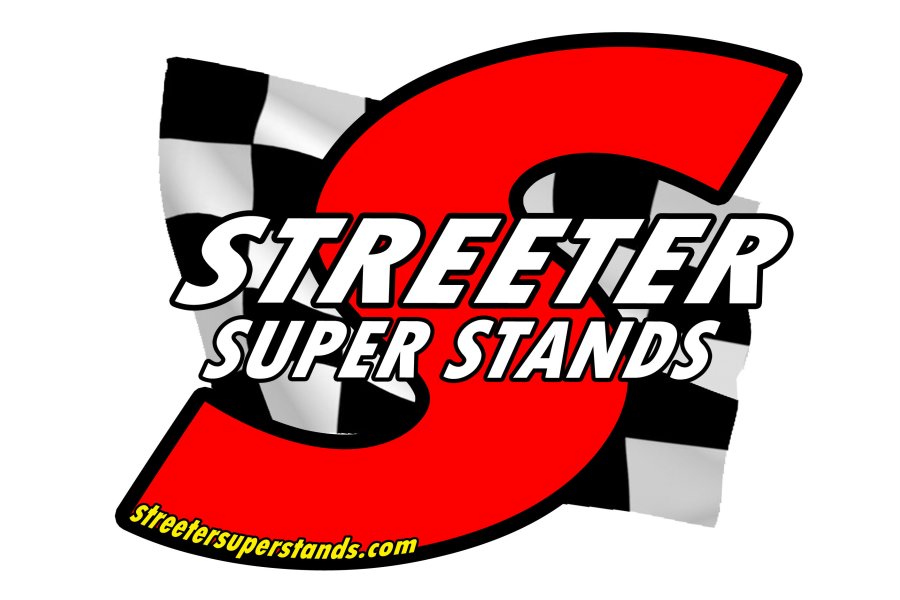 Preparation is key to not only getting on the track, but to be quick each and every lap. One element to have flawless performance is organization within your pit area and garage space. Streeter Super Stands has all the right pieces to put your working space looking like an F1 garage.
Streeter Super Stands is more than just kart stands, as together with its sister-company Hepfner Racing Products, they provide an impressive lineup of shop and trailer accessories. Each and every product is designed, built, packaged and shipped from their family owned and operated, state of the art facility in Hartford, Wisconsin. Not only are the products produced for karting, but also quarter midgets, micro and junior sprints, winged outlaws, snowmobiles, soap box derby cars and more.
Below is their top-five trailer accessories to have for your rig during the 2020 season and beyond.
---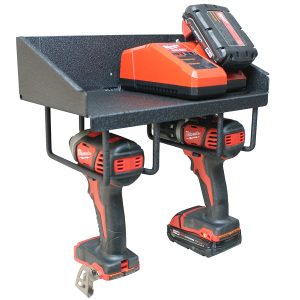 Cordless Tool Charging Station
HRP6126-BLK
Innovative design in cordless tool and battery charging, the durable and compact sized
Charging Station.  Holds two cordless drills, impacts, flashlights or other similar handheld tools along with charging/battery packs. Beautiful semi-gloss black powder coat offers tough finish with modern look. Wall mount, works great in the trailer and at the shop to reduce clutter and free up work space.
---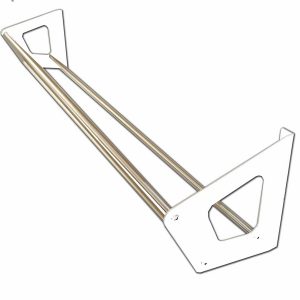 Tire Racks
HRP6341-48,60,80
Your expensive wheels and tires need the best when it comes to storing and transporting them.  The Streeter Tire Rack will safely and securely support all your tires and wheels in the trailer or at the shop. Streeter's Tire Racks, available in 48", 60" and 80" lengths, will not flex, loosen, or sag like adjustable racks do.  White powder coated end plates with polished stainless steel tube tires racks are meant to take care of your equipment just as well as you do. Easily installs to your trailer or shop wall.
---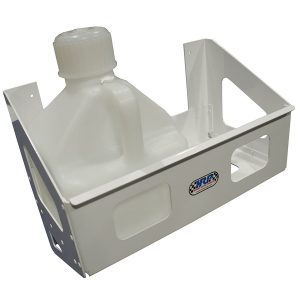 Wall Mount Jug Rack
HRP6358
The absolute most popular jug rack in Streeter's Karting Accessory line.  This wall mounted rack comes standard with a brilliant and easy to clean gloss white powder coat finish. Works in conjunction most square style utility jugs, though most prefer the recommended 2 ½ gallon jugs also available.
---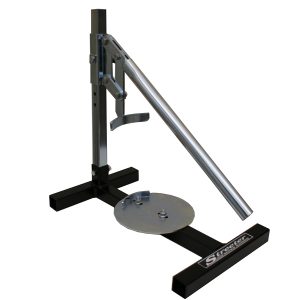 Bead Breaker
STR-1400-500
Based off Larry Streeter's original design decades ago, this best selling bead breaker now features the strongest linkage and largest contact blade on the market.  Streeter's Bead Breaker works with the majority of all 5" & 6" kart racing wheels.  Fully adjustable, easy to use, durable gloss black powder coated base with superior anodized components. Compact design makes it easy to store too.
---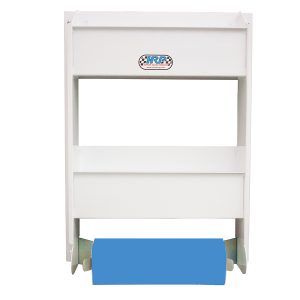 Roll Towel Rack
HRP6470-WHT
This well built and easily installed wall mounted Roll Towel Rack features two shelves to hold aerosol cans, spray bottles or oil bottles.  Convenient lower roll towel holder dispenses standard sized roll towels.  Streeter's beautiful gloss white powder coat finish comes standard, making this one easy to clean, sharp looking quality accessory for any sized trailer.  Also great for at home in the garage or shop.
Be sure to head to StreeterSuperStands.com for more on these items and many other selections you need in the shop or trailer.