OTK Kart Group Announces New Chassis for the Karting Market – EOS Racing Kart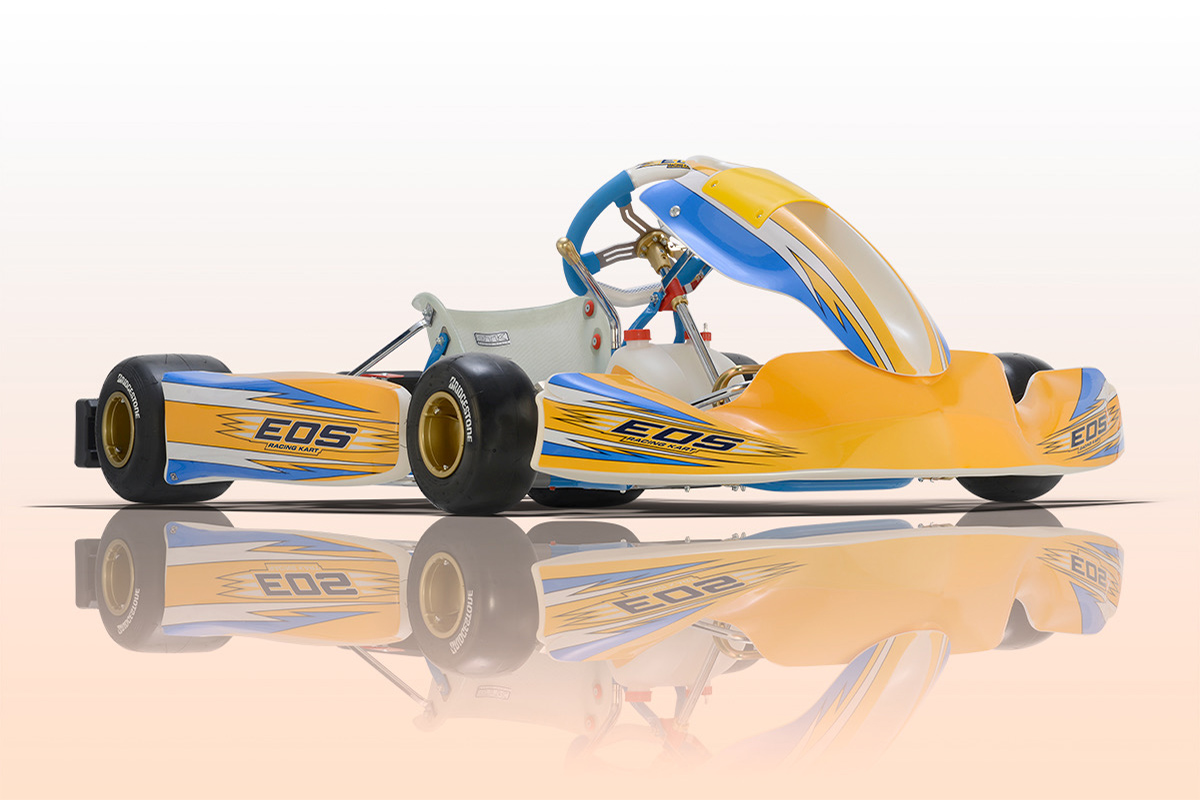 Presenting the 2020 EOS Racing Kart (Photo: OTK Kart Group)
A leader in the karting industry, OTK Kart Group is pleased to announce the launch of their newest chassis brand, the EOS Racing Kart. Manufactured in Italy using the same high quality OTK components as its predecessors, the EOS Racing Kart is characterized by quality, performance and a winning color, and will be available in the North American market in the very near future.
"The EOS Racing Kart is a new brand to the OTK Kart Group family of chassis," explained OTK USA's Luis Ruibal. "The look of this chassis brings a winning feeling, and we can't wait to see its colors at the top of the podium in North America."
The EOS Racing Kart is manufactured with all the other OTK Kart Group line of chassis in Prevalle, Italy. Running alongside the likes of Tony Kart, Kosmic Kart, Exprit Kart and Redspeed Kart, the EOS Racing Kart is in good company and shares the same top-level quality standards in both manufacturing and performance.
For more information on the EOS Racing Kart, or any additional chassis designed and manufactured by the OTK Kart Group, please contact Luis Ruibal at OTK USA via email to Luis@OTKKartUSA.com