Begin Again: Going Back to My Karting Roots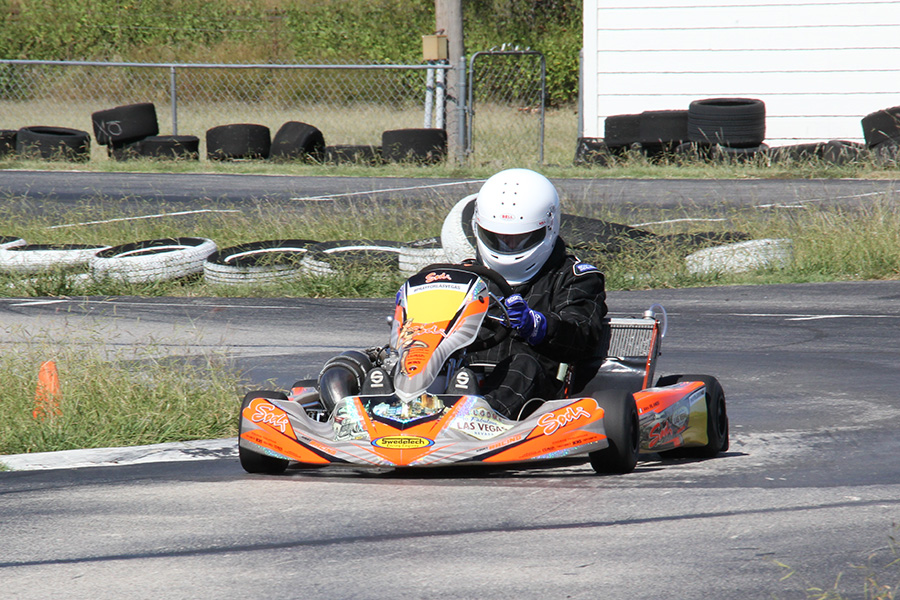 – Written by R.K. Siler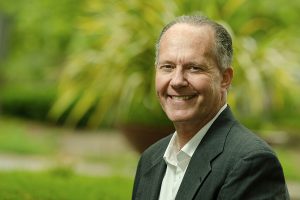 Trust me on this one:  it is way easier to lay on your couch and watch racing than it is to actually get on track and do it – much easier!  However, the couch is far less fun or rewarding, which is the whole point of this article.
I have been involved in motorsports, in one capacity or another, for over 40 years. I started my racing career as a teenager in karts, moved into Formula Fords (now Formula F), and when my money and talent ran out (coincidentally at about the same time), I became involved in the sport as a mechanic, race engineer, team manager, and most recently as a part-time business development guy for Harding Steinbrenner Racing in IndyCar, all while having a 'real' job.  But, I haven't driven competitively in 30 years and, frankly, at 61 years of age, I realize very clearly that the clock is ticking.  It's time to either give actually driving in a race another go before it's too late or forget about it all together.
Of course, I had all sorts of questions for myself like:
"Can I do this again?"
"Do I actually WANT to do this again?"
"Has the stress of 30 years of family and career responsibilities softened me mentally to the point that I was more concerned with Monday morning than Sunday afternoon?"
"Can I handle the physicality of a shifter kart?"
All good questions, but here was the big question for me!
"Can my ego handle the possibility that I might really suck and never get 'it' back?"
Some soul-searching was in order but, at the end of the day, it absolutely came down to the fact that the only way to answer those questions was to jump back into the sport and just go for it.
I live in the Dallas area, so one evening I stopped in to see Mike Jones at the Dallas Karting Complex (DKC) and began the process of looking for a lightly-used shifter kart.  For those of you who have never been to DKC, there is always something going on between their thriving concession kart business and the competition side of their business since they operate as the North American distributor for SodiKart.  As luck would have it, Mike had a virtually brand new SodiKart KZ chassis with a fresh Honda 125 engine for sale, so after giving it a quick visual check out, I bought the kart.
So, why a shifter kart?  Why purchase a shifter kart with a Honda engine since that class is apparently "dying"?  Some folks may have other ideas, but for me, it was all about the challenge of driving something that was very new to me from a karting perspective; I had spent years in traditional single-speed karts with clutches, and I wanted to learn some new skills even though coming back to the sport after a 30-year layoff would have no doubt been a lot easier if I had just gone with a TaG kart or maybe even an Briggs 206 powered ride.
I had briefly driven a friend's shifterkart about 10 years ago and thought the experience was like getting tied onto a bull that had just been zapped a couple of times with an electric cattle prod.  The memory of that brief, brutal ride has always stuck with me and so the challenge of taming that beast has always intrigued me.  So, I popped for the best shifterkart I could find and have never looked back, quite frankly.
While my new ride was about as perfect as a used kart could be, I also knew that I would have to spend some time and money building out a spares inventory as well as adding some tuning items to my stash of parts in order to properly run the kart.  I am a firm believer in the old moniker that "90% of going racing is knowing how to go racing."  In other words, you don't just buy the latest chassis and a killer engine and go out and win races.  That formula will get you to maybe fifth place in a regional race and nowhere in a national event.  So, I began to slowly fill up my spares box with spare wheels, sprockets, chain, throttle cable, nuts, bolts, etc.  It's still a pretty basic kit, but each month the list of my parts inventory continues to grow, and of course, I am adding to my tools as well to make sure that when I work on the kart, I have the right tools for the job.  It's all about knowing how to go racing, remember?
With my spares and tuning inventory now somewhat complete and having purchased some new safety gear (helmet, gloves, driving boots and a rib vest to join my driving suit and neck brace), it was time to hit the track.  Since North Texas Kartways (NTK) is about 30 minutes from my house and time is at a premium for me, that would be the site for my first few forays to the track. I'd love to run at DKC as well, and I will, but DKC is pretty much a moon shot for me to get to, so in the interest of time, NTK is my designated track for my return to the wheel.
With my 28-year-old son as my pit crew, we loaded up and headed to NTK for an afternoon of what I knew would largely be a session to knock off 30 years' worth of rust and to make sure that the kart was prepared to be safe and reliable.  Speed would hopefully come later.  As a side note, my philosophy in race car preparation, whether it is karts or cars, is that you focus on Safety, Reliability, Speed and Cosmetics, in that order.  Safety and Reliability are nearly the same priority, and one pretty much feeds the other.  In other words, a safe kart is usually reliable, and a reliable kart is usually safe.
Once we got to the track and got everything set up, it was time to hop into the kart and see what we had.  What we had was every bit the blindingly fast, physical ride that I had remembered from my last few laps years ago in my friend's shifterkart.  The track was very green from a heavy rain from the day before and the air temperature was unseasonably low, so traction at first was non-existent and the kart was a real handful – lots of power-on oversteer even when I was pointed in a straight line!  Scrubbing the tires like crazy and adding air pressure did absolutely nothing to get some heat into the tires – just as soon as I would go through a couple of corners, I could feel a little bit of heat building up in the tires, and then I would go down a straightaway and the cold ambient air would blast over the tires and cool them off.  When I arrived at the turn at end of the straight, I would brake, downshift and turn into the corner and WHOA!…nobody was home…tons of understeer all the way into the turn as I tried to get to the apex of the turn and then, from mid-corner out, crazy, power-on oversteer exiting the corner.  Not exactly confidence inspiring or fast for that matter.  It was like driving in the rain on slicks, frankly, and kind of fun for a while but not the best situation when you are trying to learn a new ride.
As the day warmed up and some rubber got laid down, grip levels started going up and the lap times began to come down.  At first, while I suspected that the track was the culprit for my kart's squirreliness, it began to dawn on me that the old tires that came with my kart were simply not up to the job either, so it was time to throw on a fresh set of tires and see what would happen.  Not surprising, the kart immediately felt much better with the new tires once they were scrubbed in and up to temperature, but the lap times did not improve much, so that is on the driver!
After about 100 laps, what did I learn?
Well, first of all, shifterkarts are a blast to drive! They are extremely busy in the cockpit and challenging to drive, but when you get even just one or two corners right, it's a thrill.  Secondly, I was pleasantly surprised to find that my hand-to-eye coordination is still plenty good, my depth perception is still intact, and all the work I had been doing in the gym to get in shape for this day had pretty much paid off.
The third thing I learned is that I have forgotten a lot of stuff about racing that is, fortunately, coming back pretty quickly but is, for now, still really annoying me.  For example, don't rely on what your tire gauge is saying about your tire pressures, look at the tires and see if their condition suggests a pressure change.  Or, entry understeer into a corner usually means exit oversteer, so adjust the understeer out!
And, naturally, some of my old bad driving habits – like holding my breath during a lap – crept back into the picture and I had to remind myself to breath or I would be totally gassed in about five laps.  All easy enough to fix but annoying that I consciously had to deal with it.
All in all, a very successful first outing at the track.  This winter, I will be doing more practice days, receiving some coaching at the Dallas Karting Complex, and getting myself prepped for the upcoming season, which promises fun times for my 'begin again' in karting….stay tuned!