Motorsports Country Club of Cincinnati Adds Ignite Classes in 2020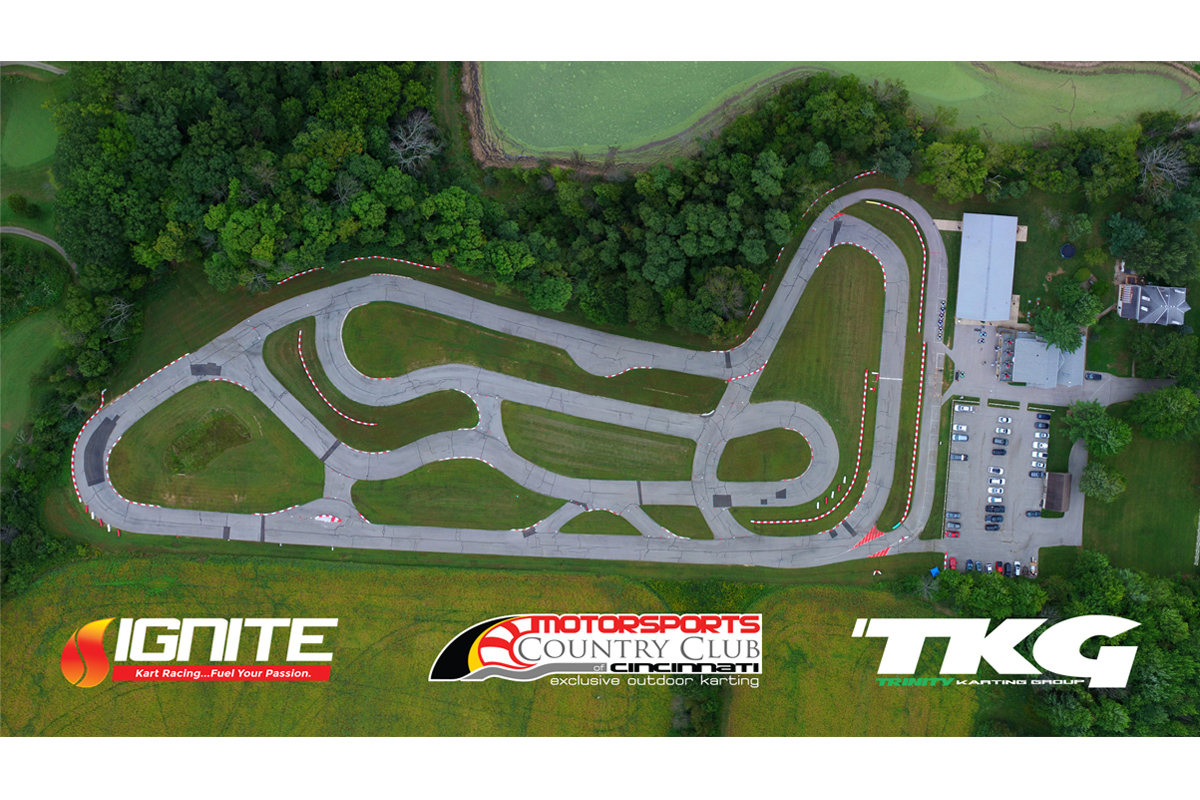 Trinity Karting Group and Margay Racing are proud to announce the addition of the fastest growing karting class in the Midwest – The Margay Ignite spec program – to Motorsports Country Club of Cincinnati. The Ignite Senior (Ages 15+) and Ignite Master (Ages 35+) categories will take the green flag this spring at the inaugural six-round MCC ProAm Karting Championship.
The Ignite program creates a fast, fun and fair racing class option for racers in the Ohio, Eastern Indiana and Northern Kentucky region. Ignite racing serves as both a bridge to help close the gap for local rental kart racers that want to get a little more behind the wheel and the experienced kart racer looking for a simpler and more affordable racing solution.
All competitors are equipped with identically prepared Ignite K3 chassis, sealed lower end Briggs & Stratton 206 engine packages and Hoosier Kartsport R80 tires. The Ignite formula has proven to highlight driver ability rather than whoever spends the most money on their equipment.
Trinity Karting Group founder, Shawn Bayliff, states, "My relationship with the Margay family goes back to 1986 and my first WKA ManCup victory driving an Expert III, from there I was blessed to become a Margay factory team driver, a truly life changing direction for me.  Margay was also instrumental in my return to karting in 2011, so, to say I am excited to be associated again with this iconic brand in karting can't be overstated.  Not only selling the Ignite package but also including the Ignite formula in our new ProAm Karting Championship and our Friday Night Ignite program will be a ton of fun.  I think having this affordable and even concept in our area will pull new karters from the Cincinnati, Lexington and Louisville areas that might not otherwise be able to go racing.  We take pride in the professionalism we try to achieve, and Margay rises to the same level, helping support the brand technically to our customers at the Indianapolis Motor Speedway and Motorsports Country Club of Cincinnati just makes sense."
Trinity Karting group will be offering Ignite factory support packages for all six MCC ProAm Karting Championship rounds along with USAC Karting's Battle at the Brickyard on July 24-26.
To purchase your Margay kart for the upcoming race season, contact Shawn Bayliff at Trinity Karting Group, by emailing sbayliff@trinitykartinggroup.com or calling 513-421-4463. For pricing and information on the spec Ignite product, please visit ignitekarting.com.