Cincinnati ProAm Karting Championship Announced for 2020
Motorsports Country Club of Cincinnati to host new public racing series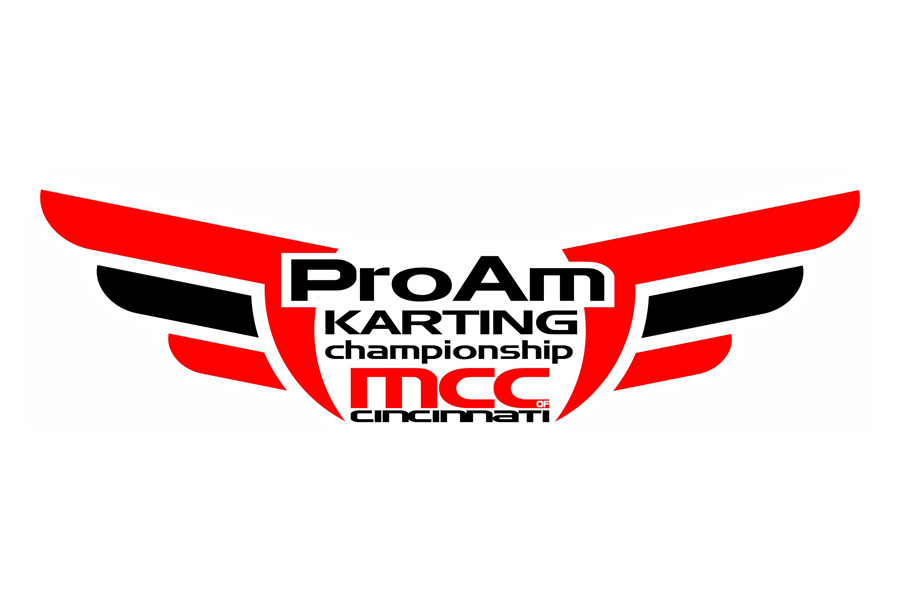 A new era of karting in southwest Ohio is set to launch in the spring of 2020. The Motorsports Country Club of Cincinnati is proud to announce the formation of the ProAm Karting Championship, which is a new program designed to introduce club competition to the Batavia, Ohio circuit. Located east of downtown Cincinnati, the facility has been a long-time member-owned country club for driving enthusiasts looking to get a fix for their 'need for speed'. The new series will kick off with the opening round on April 18.
"It is a special time for us here at MCC," stated Shawn Bayliff, Motorsports Country Club of Cincinnati Club Manager and Race Pro. "Over the years, we have built up a strong membership and there is a growing interest in competitive racing. This year, we are bringing it all together with the ProAm Karting Championship. Racers in Ohio, Indiana, Kentucky and other surrounding states now have the opportunity to try out a new circuit, and take part in a competitive racing series."
The ProAm Karting Championship will host six events in 2020, all counting toward the season-end championship standings. Each day features a morning warm-up, Qualifying, Prefinal and Final, including podium ceremonies and a trackside cookout at the conclusion of each event. Each competitor must purchase a ProAm Karting Championship membership for $100, which includes four practice days at the track. Entry fee for each round will be $75 per class (which includes the driver's pit pass), and reserved pit spots and full RV hook-ups are available at an additional cost.
"I'm really excited that we'll be able to provide our members with a series where they can actually compete without having to spend several days at the track, and hopefully we can attract some new members at the same time," Bayliff continued. "As well, I want to provide kart racers in the area a bridge between the club racing and regional/national level karting. Our approach is to give the feel of a national race at a local level price model. Usually you have to jump head first into the national level arena and it can be very intimidating and truly overwhelming. You spend your first year just learning all the ins and outs. We hope to flatten out that learning curve for those looking to make that leap. We also hope to attract the pro-racers in the area that want to complement their schedule with a home track to compete at and hopefully take home a little money…we can't wait to get going!"
Classes for the ProAm Karting Championship will be based on the IAME and Briggs & Stratton engine platforms. All IAME categories will follow 2020 Superkarts! USA rules and the Briggs 206 classes will utilize the spec Ignite program from Margay Racing. The Motorsports Country Club of Cincinnati facility includes a 7/10-mile course with seven different configurations, featuring low, medium and high-speed corners. Located on site is a 5000-square-foot full service clubhouse, featuring locker rooms, a kitchen, dining area, observation deck and lounge area. Also attached to the facility is the full service kart shop of Trinity Karting Group, one of the sport's top regional and national race teams, and the area's dealer for Tony Kart, IAME, Evinco, MG and Margay Ignite chassis.
"We have a lot more in store for 2020 at MCC as we move further into the year," added Bayliff. "Our goal is to continue the growth of the sport through our corporate parties and rental kart program, and now the ProAm Karting Championship. The focus remains a fun, fair and family-oriented activity for all to enjoy."
For more about the ProAm Karting Championship, head to mccproamkarting.com and follow them on Facebook.
2020 ProAm Karting Championship Schedule
April 18
May 16
June 27
August 22
September 12
October 17
2020 ProAm Karting Championship Classes
Pro Shifter SSE 175
X30 ProAm
X30 Master
X30 Super Master
X30 Junior
KA100 Senior
KA100 Master
KA100 Junior
Mini Swift
Micro Swift
Ignite Senior
Ignite Master