Big News from NF Sports and Rubens Barrichello with Construction of New Karting Facility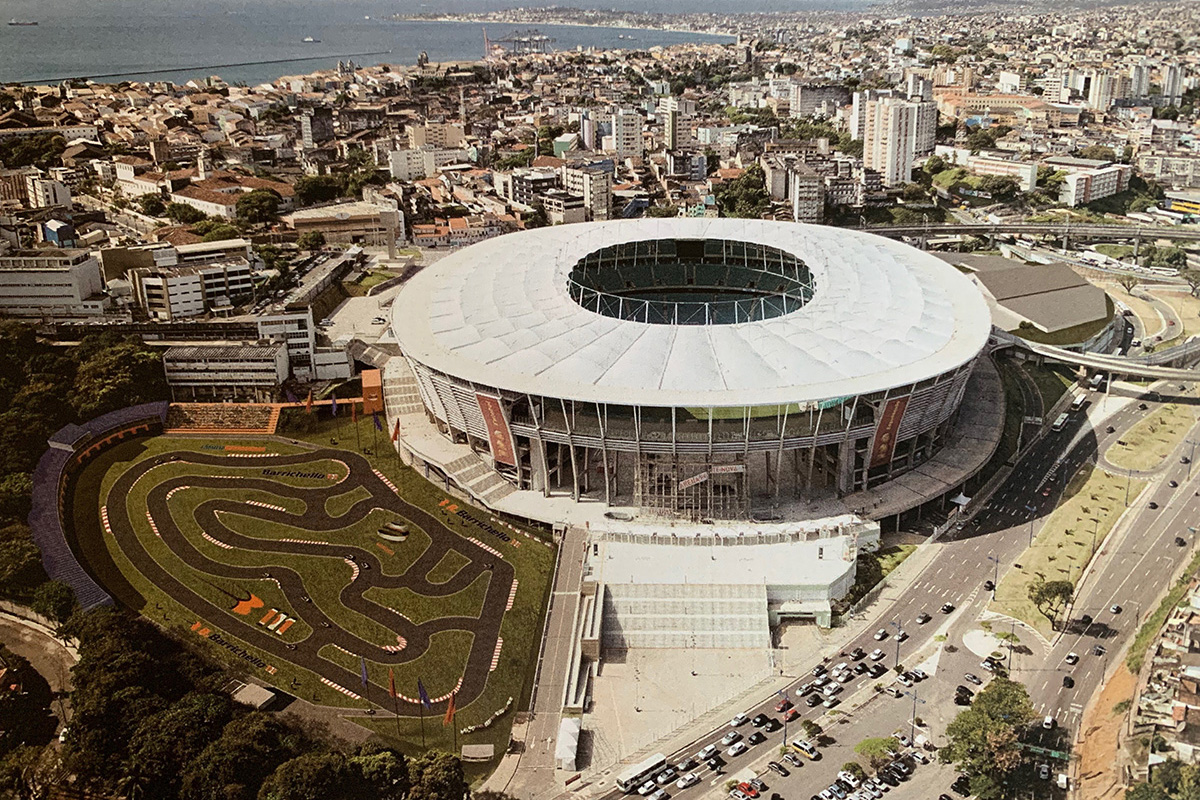 NF Sports, Rubens Barrichello and the group of entrepreneurs are building a new kart track
surrounding the Fonte Nova Arena in Salvador, Brazil (Photo: NF Sports)
A huge project involving NF Sports, former Formula One standout Rubens Barrichello and a group of investors that was announced at the end of last year is beginning to take shape. As a part of a creation to encompass the legacy involving the World Cup of Soccer in 2014 and the 2016 Olympic Games in Brazil, NF Sports, Barrichello and the group of entrepreneurs are building a new kart track surrounding the Fonte Nova Arena in Salvador, Brazil.
"We are very excited for this build and what the future has in store for karting in Brazil," explained Bruno Fusaro. "To have a name like Barrichello behind the project and karting knowledge from our team, we believe that this will be very big for the sport. We can't wait to get started."
Set to meet the standards of all the CIK/FIA regulations, the facility at Fonte Nova Arena in Salvador, State of Bahia, in Brazil, will be situated in the northeastern part of the country in a very touristic venue and an area that is full of culture. The project will also the home of a shopping mall and the first motor racing museum in the country.
"We are very happy to announce this project," added Fusaro. "We will bring together two of Brazil's biggest sports, soccer and motorsports, in one single venue."