Solo Kart USA Motivated By SKUSA Winter Series Success
Two podiums and four top-fives in tough X30 categories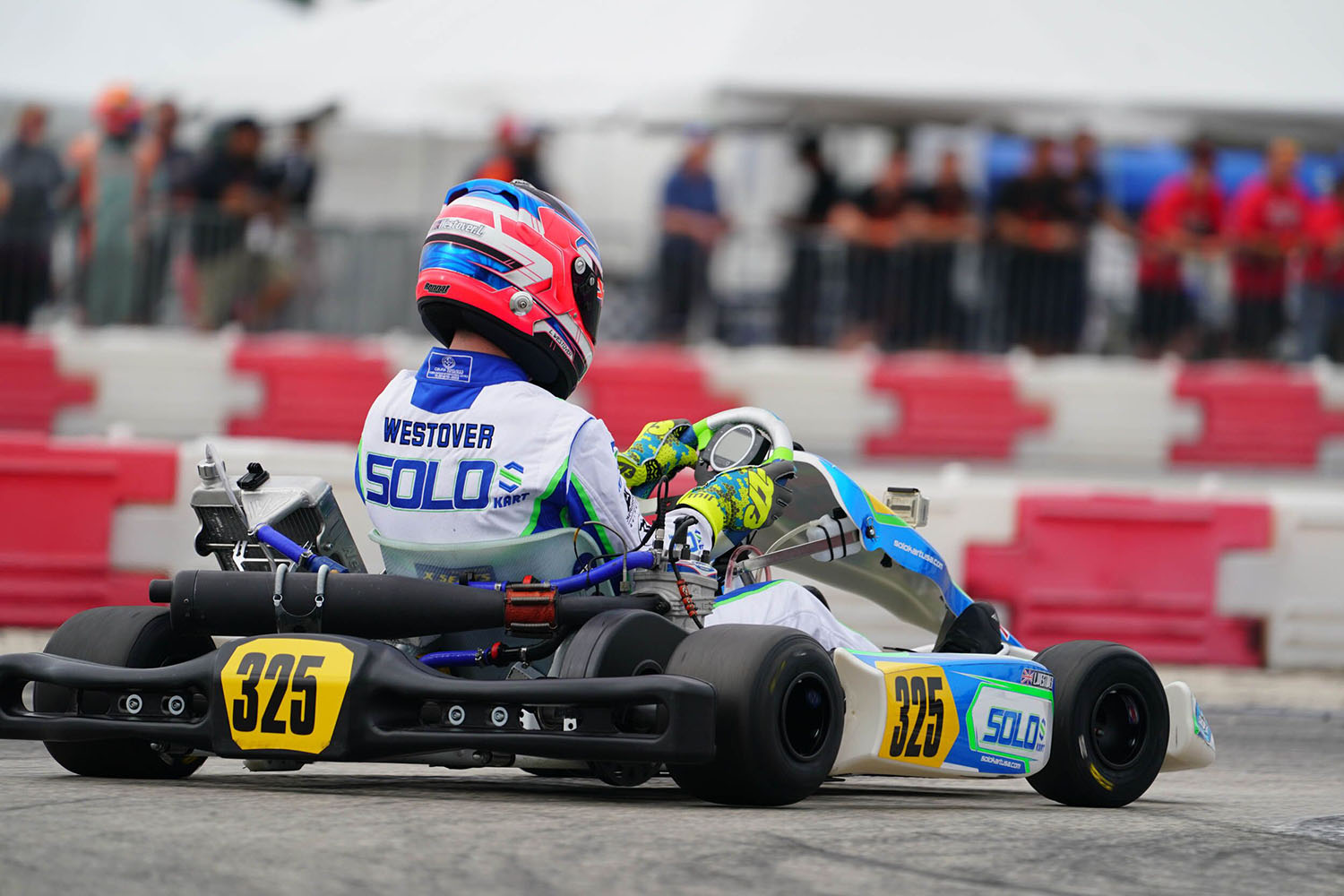 British driver Louie Westover made his SKUSA Winter Series debut with the Solo Kart USA squad and proved the competitiveness of their chassis with a stellar third place finish in X30 Senior on Sunday
(Photo: On Track Promotions)
Solo Kart USA owners Adam Pettit and Sal Sparacio are certainly riding a wave of satisfaction following a strong 2020 debut weekend at the opening round of the Superkarts! USA Winter Series in Homestead, Florida. The duo has been working on this passion project for the last three years, focused solely on development their chassis and its proprietary material to deliver a consistent on-track performance that fuels confidence in its driver. The team will be taking on the SKUSA Winter Series and the SKUSA Pro Tour this year to develop exposure and awareness for the Solo Kart USA program, and the success they achieved at AMR Motorplex this past weekend is a huge first step. British driver Louie Westover made his SKUSA debut in Homestead and scored a pair of impressive top-five finishes in the ultra-competitive 53-kart X30 Senior field, highlighted by a podium third in Saturday's main event. Pettit and Sparacio followed suit on Sunday, as Pettit finished second after leading the first half of the race. Sparacio came from the back of the grid to finish fifth.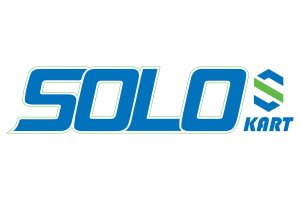 "This past weekend was a true indication that we've hit the mark in developing the Solo Kart chassis," Pettit enthused. "To only have one Solo Kart in the premier X30 Senior class against a predominantly OTK field and come out with two top-five finishes proves that we have built a chassis to compete for wins.  To also come home with a second place finish myself in X30 Masters on Sunday was icing on the cake.  I just can't express how happy I am to see what we have worked so hard towards finally proving how good it is.  We were literally only one adjustment away from all neutral settings on the kart both Saturday and Sunday, and that's how it should be.  Looking forward to doing it again in three weeks!"
Westover, Pettit and Sparacio were driving the new Solo Kart SK2 model, which is the company's hybrid 30-32mm chassis that is manufactured to their design and specs by Righetti Ridolfi using proprietary chromoly tubing.
"I'm very pleased with how the weekend developed," enthused Westover, thrilled with his SKUSA debut. "The Solo Kart was fantastic from standard and responded so well to the changes we made to find those extra hundredths. It responded well to my smooth driving style and proved itself against world-renowned chassis makers and marked its territory as a frontrunner. I would like to add that the Solo Kart project is a result of amazing determination from Adam and Sal. Their approach to seeking out perfection from the kart was a real revelation this weekend and we really look forward to taking the project further with them to help get the brand out there competing with the 'Big 3'."
The team is already counting down the days for their return to Florida on the February 7-9 weekend for the third and fourth rounds of the SKUSA Winter Series.