MoJo Tire Becomes Official Tire of Pitt Race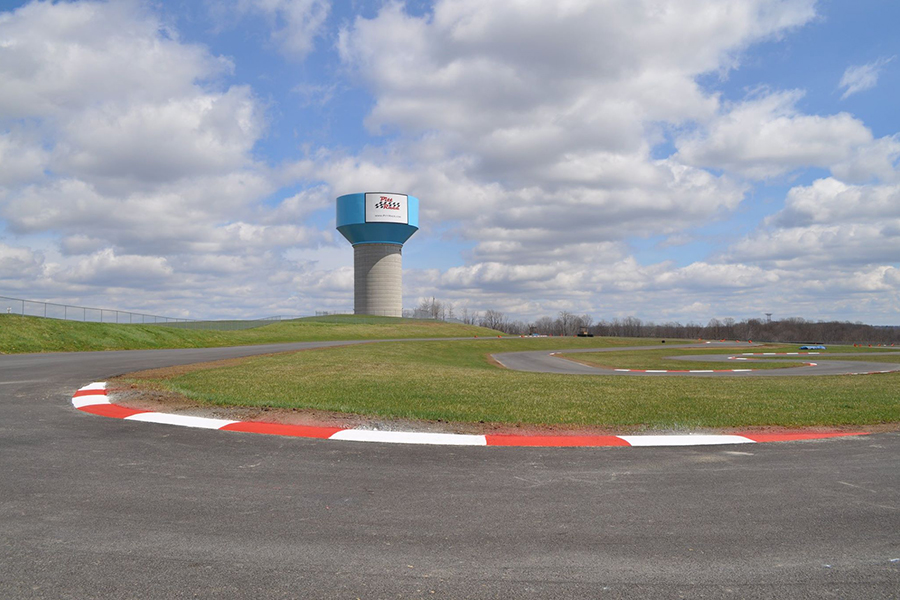 J3 Competition is pleased to announce that MoJo Racing Tire will be the official tire of Pittsburgh International Race Complex for the 2020 karting season.  The 2020 partnership will see full support from J3 Competition and MoJo while they offering of the most durable and high-performing karting tires to the club at Pitt Race.  Additionally, onsite support at select events alongside exciting competitor incentives are a few of the highlights for 2020.
Pittsburgh International Race Complex (Pitt Race) formerly Beaverun Motorsports Complex is situated in northwestern Pennsylvania minutes away from a high concentration of motorsports enthusiasts.  The multipronged facility which offers nearly any amenity one could ask for is designed by Alan Wilson and has played host to some of karting's most intense events over the years.  With a resurgence in the karting program at Pitt Race over the past two years alongside its successful rental program the staff are prepared for another successful year in 2020.
"We've been a strong supporter of the facility since its inception in the early 2000's and to be able to continue our relationship with the club and staff is very rewarding.  With over 15 years of commitment to the facility we are now aiming to cooperatively provide a greater service in assisting growth and participation levels. Work lockstep with the entire staff at Pitt Race is something we are looking forward to in the new year." – J3 Management.
For the 2020 season all categories will use the MoJo [D2] compound tire for all dry events, while the MoJo [W3] tire will be the choice for any wet/rain events.  MoJo tires have been tested by competitors and the reviews were unanimous with increased grip-level(s) allowing for track records to be set alongside tremendous long-life for competitors budget.  With performance and long-life merged under the development of the new MoJo D2 tire, competitors can expect an enhanced experience with a large reduction in their budget.
Pitt Race Karting Operations Manager, Michael (Tanz) Lattanzio, described the agreement between Pitt Race, J3 Competition Inc., and MOJO Tires as "bringing the Pitt Race LO206 Racing Series to the forefront of Kart Racing".
All Pitt Race club members will receive additional ordering and availability information through the Pitt Race newsletter.  Any members looking for additional information are encouraged to contact Karting Manager – Michael Lattanzio or Sarah Reed at; info@pittrace.com | 724-535-1000