Product Spotlight: Precision Karting Technologies – 2020 Top-Five
A new season and a new decade of karting has arrived, now that we are fully into 2020. Winter championships are getting underway in the warmer regions of the United States as the rest of the country waits patiently for the spring and summer months to appear. Until then, the karting community will be in preparation mode for the racing season, and for many, this is a time to update components or pick up the latest products in an effort to grab that extra tenth of a second.
Precision Karting Technologies is most certainly one of the companies where you can purchase countless products and components to prepare for your own 2020 karting season. When PKT first opened its doors, the Michigan-based business took its over 35 years of manufacturing experience and focused primarily on the Kid Kart market. From there, the PKT line expanded into chassis and engine specific products, and they now provide many other services for karters such as chassis, axle and component straightening and custom CNC machining.
To get yourself ready and to narrow down the selections, here is our Top-Five list of products from Precision Karting Technologies from 2020.
Precision Karting Technologies is well known for their line of axles. Their production includes 25mm, 30mm, 40mm, 50mm sizes and even 1.25" for those vintage rides. No matter the chassis, PKT has the axle for you. The axle group section of the site includes collars, keys, bearings and axle removal tools.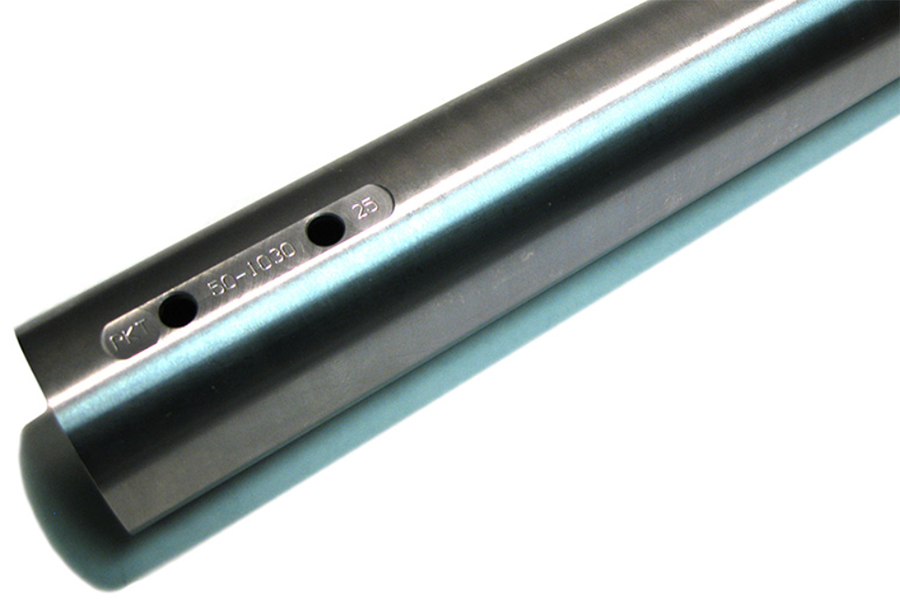 PKT's new lightweight 30mm wheel hub helps lower the overall weight of the kart while still providing the superior performance you expect. Available in 50mm (8oz) and 70mm (9oz) lengths, the hubs fit any 8mm keyway with the locking set screw and is finished with a black anodize. PKT also produces rear hubs for 25mm and 40mm axles.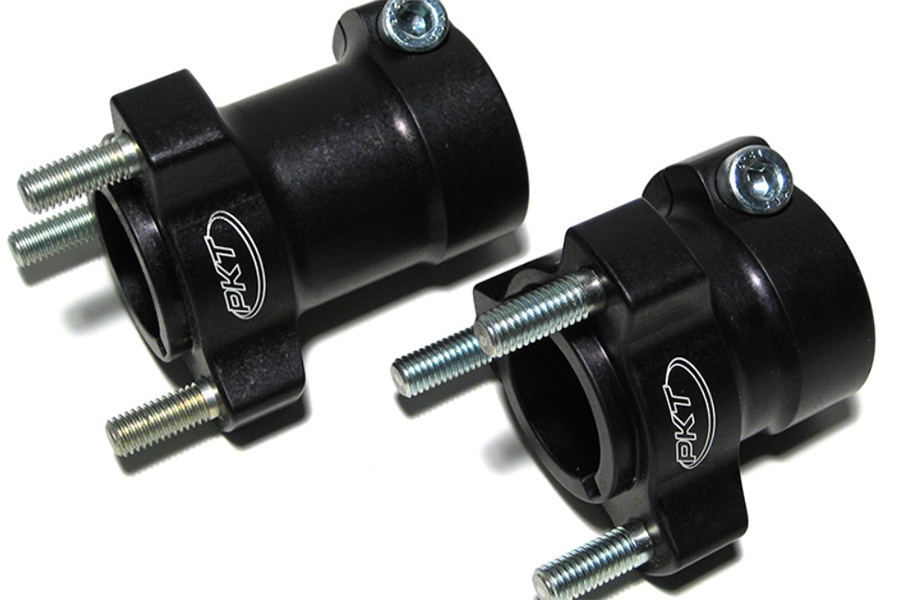 One of the key components of the drive system is the sprocket carrier. PKT has the exact product you need with their lightweight sprocket carriers, available in seven different sizes. From Kid Karts to TaG, the new carriers have an updated clamping hub to increase its strength along with an 8mm keyway. Added is a 6mm locking set screw to keep it from moving and to ensure a secure fit to the axle. Sizes: 25mm 3 Spoke, 30mm 3 Spoke, 30mm 6 Spoke, 1.25" 3 Spoke, 1.25" 6 Spoke, 40mm 6 Spoke, 50mm 6 Spoke.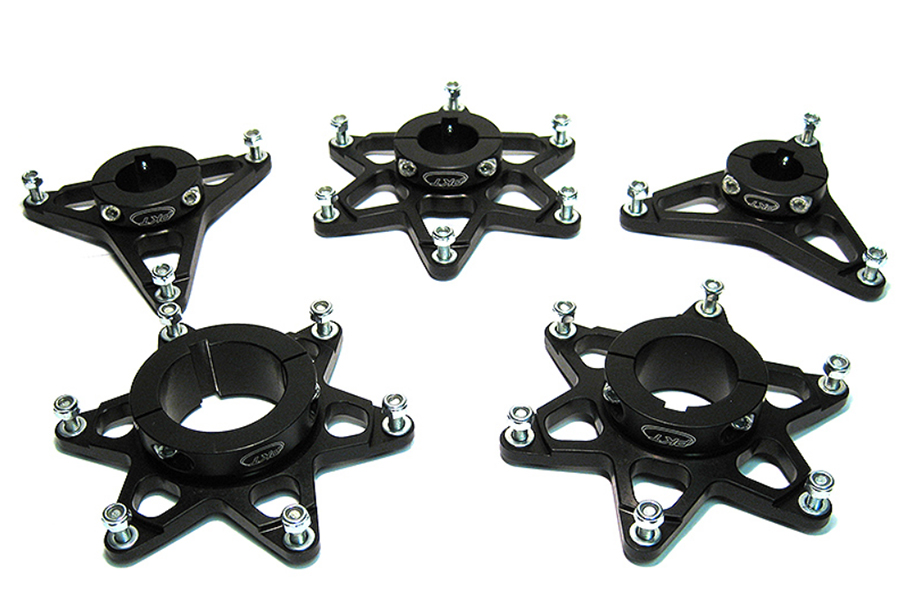 To go with PKT's rear hubs, match them with their new lightweight front hubs. For any 17mm spindle, the PKT lightweight hub provides maximum strength and is available in 50mm and 70mm lengths.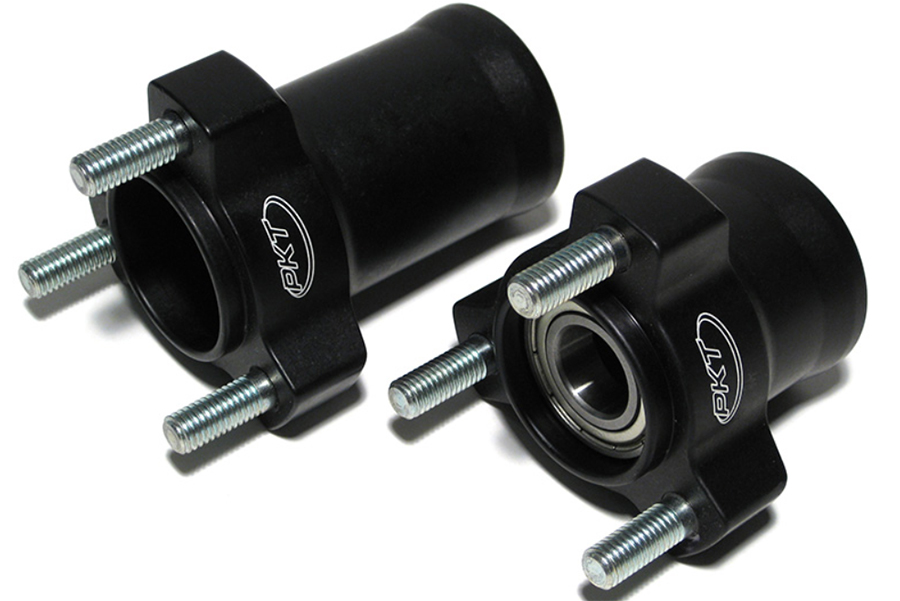 If a brand new 2020 chassis was one of your purchases for the upcoming season, you are going to want to protect that investment. The PKT Skid Plates are the way to do that. Made of 0.120" stainless steel, the PKT Skid Plates attach to the floor pan in the front and waist sections of the chassis. Each kit includes the mounting hardware and fits most chassis brands.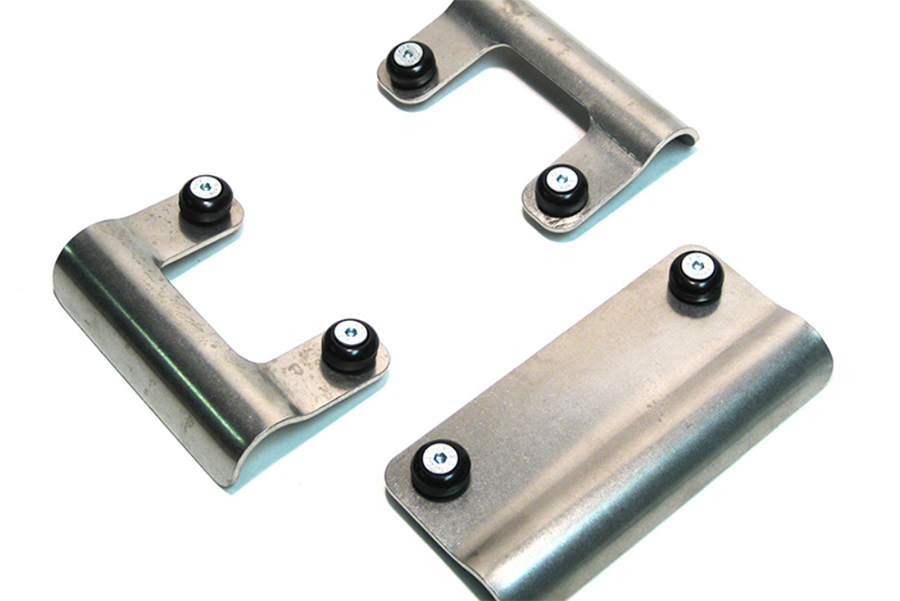 To check out everything Precision Karting Technologies has to offer, head over to PKTaxles.com.