Morning Coffee: Loyalty and Support – Thank You, Acceleration Kart Racing
15 years of uninterrupted support of EKN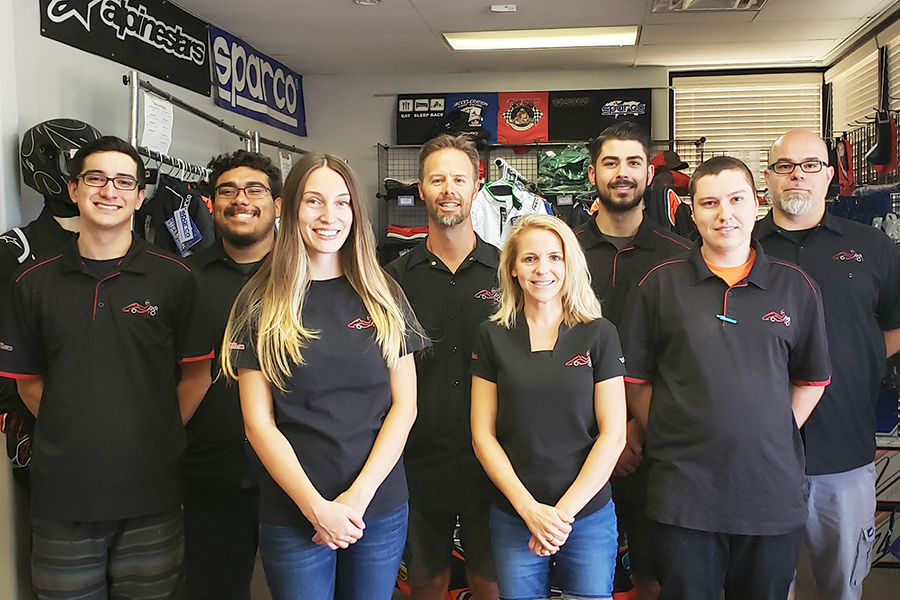 Curtis Cooksey (back, middle) and Brooke Parker (front, middle) of Acceleration Kart Racing have been EKN partners for 15 years - we thank them for their unwavering support
(Photo: Acceleration Kart Racing)
When I bought eKartingNews in 2004 to add it to our line-up of print publications, the website had just 12 advertisers. The site was new and still finding its footing. Within my company's publishing family, we were able to make the site thrive and it eventually became the cornerstone of everything we do. It's been just over 15 years since the day I took over the reins and when I scroll back through my advertising billing lists from November 2004 through to the end of 2019, only one company has been a constant all these years – Acceleration Kart Racing. For the last decade and a half, companies have come and gone. Some have left us to try other options, only to return, while other shops are long gone or out of the sport. Not Acceleration. They've been with us from the get-go. Truly amazing, and a more than a little humbling.
It's funny, because I've known Curtis Cooksey for even longer than that. Cooksey worked for a shop called Motorcycle Tire Center (MTC) in the mid-90s, a Las Vegas-based operation that also sold and serviced karts and karting products. MTC advertised in the magazine that I started in 1998 – Shifter Kart Illustrated. In 1997, Curtis was on the podium at the inaugural SKUSA SuperNationals. In 1998, I watched him compete on the WKA Constructors Championship trail and in the 1998 FIA-CIK Formula C World Championships at Charlotte Motor Speedway that November. I've had the good fortune to call he and his wife Brooke Parker 'friends, clients, and partners'. Curtis Cooksey is a lifer in our sport, and we're the better for it, and having Brooke as Acceleration's quarterback ensures long-term stability.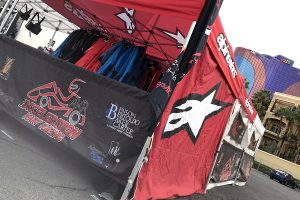 Loyalty and never-ending support is a hallmark of longevity in any form of motorsports, and as we emerge from the holiday season, I simply want to thank Curtis and Brooke for 15 years of support for EKN. I'm lucky to have many clients who have now been with me for 5-10 years now, and I hope that we continue to gain more support so that EKN can keep growing and expanding the knowledge and awareness of our incredible sport.
Like any industry, sales and revenue provide the cashflow that is needed to expand our platform and what we do. Without companies like Acceleration Kart Racing, and those you see on the website and hear about on the EKN Radio Network, there would be no eKartingNews. If you enjoy what we do, support the shops and businesses that support EKN.