Acceleration Kart Racing Adds Birel ART Karts and Parts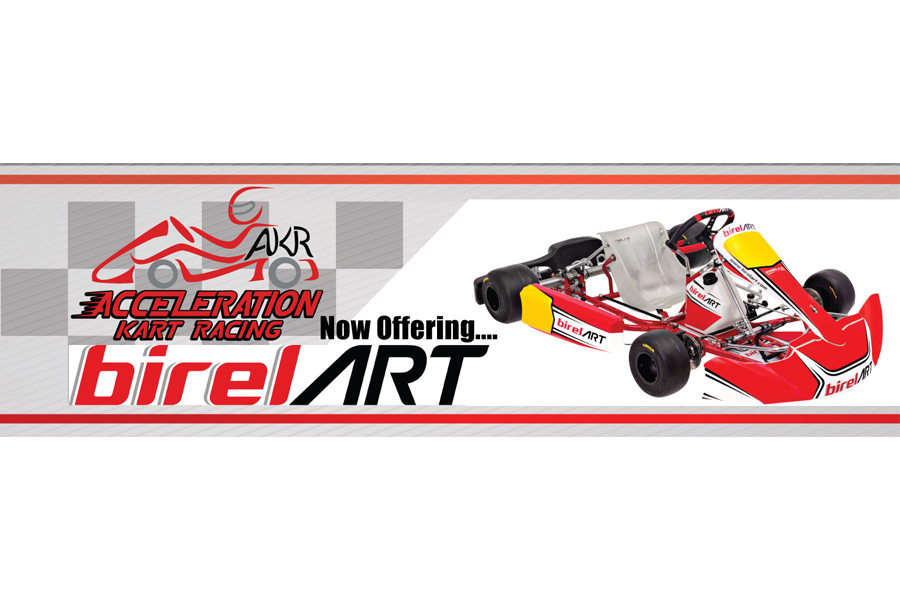 Acceleration Kart Racing strives to be your one-stop shop for everything karting. Carrying over 40 brands, they are excited to be adding Birel ART to their lineup. With easy to use parts diagrams loaded on the website, this will make parts selection simple and accurate. Need help choosing the right part, installing it, tuning the chassis, Acceleration Kart Racing are available six days a week to answer any questions.
"We are excited to be working with PSL Karting and Birel ART to provide quality service for the Birel ART product. We have worked with PSL in the past, and with their efficient fulfillment processes, we aim to provide timely product delivery to get you back on the track. We understand that timing can be everything," explained Acceleration's Curtis Cooksey.
"Birel ART North America welcomes Acceleration Kart Racing to our list of dealers. This marks a big step on the road of expanding even more of the Birel ART products on American soil," continued Birel ART North America's Dominic Labrecque. "Having to work with the seriousness and rigor of everyone at Acceleration Kart Racing is something PSL Karting always seeks. We would like to welcome them to the family."
Birel has been manufacturing chassis since the late 1950's in Italy.  In 2014, ART Grand Prix and the Birel Group joined forces to create Birel ART. The Birel ART venture combines excellence in chassis manufacturing with the very successful racing DNA of ART Grand Prix, the only racing team present at all levels of the motorsport ladder leading to Formula 1.
Acceleration Kart Racing is excited to offer another high quality, proven chassis to their lineup of products. Search for your match now at shopakr.com