Tony Kart Rules Over Macao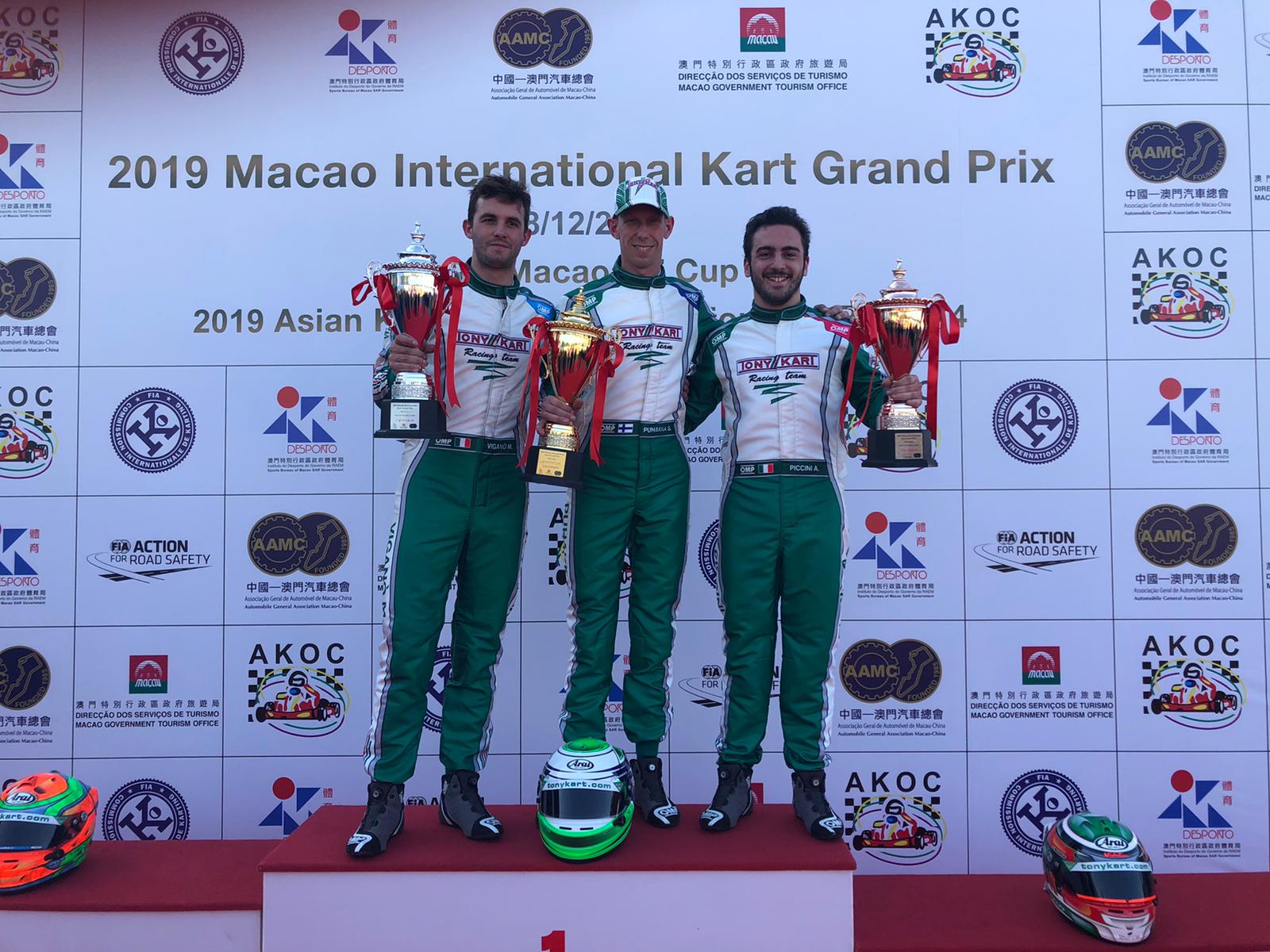 In the traditional appointment of the Macao Internationa Kart Grand, in Coloane, our official drivers occupy the first four position of the KZ final rating. The victory was centred by Phakka ahead of Viganò and Piccini, fourth Milell.
The Macao International Kart Grand Prix is an important appointment for the international karting scene: as often occurs, for 2019 too, the race was the last one of the whole year for the Tony Kart Racing Team. And the closing could not have been better, considering the domain carried out by our drivers in the KZ category at the wheel of the Tony Kart Racer 401 R chassis powered by Vortex RTZ and RSZ.
The event came alive with the qualifying, where our drivers immediately stood out. In group 1 Alessio Piccini gained the second position, followed by Simo Puhakka. In the second group, instead, Matteo Viganò and Noah Milell came second and third respectively: such results confirm the excellent performances of the OTK material at the racing team's disposal.
In the three Heats, necessary to define the prefinal grid, our standard-bearers carried on proving great solidity and constancy in results. Simo Puhakka, especially, conquered the pole position for the Pre Final, followed by Matteo Viganò and Alessio Piccini. Just behind them Noah Milell, who ended fifth at the end of the heats.
In prefinal, after a correct but hard fought challenge among teammates, the best one was still the Finn Puhakka, followed by the Italian couple Viganò-Piccini. A few difficulty for Milell, instead, who came ninth.
The twenty five laps of the Final on the binding track in Macao confirmed the performances carried out throughout the whole weekend: our drivers stayed at the top, with Puhakka winning the race ahead of Viganò and Piccini. Fourth a wonderful Milell, author of an excellent comeback. The last race of the season could not have been better than this.