Father and Daughter Claim So Cal Oval Karters Road Racing Championships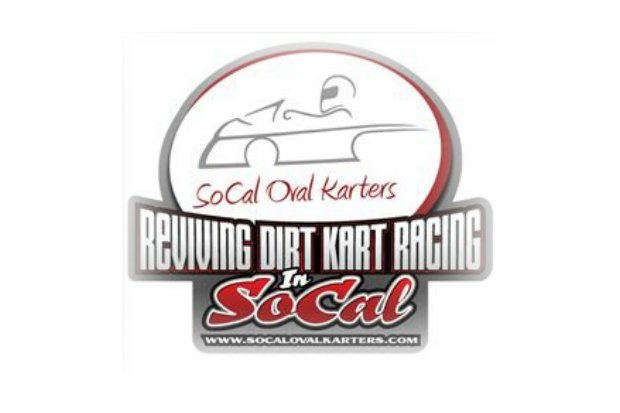 Fountain Valley, California Kart racers Scott Bohle and his teenage daughter Tyler Rose Bohle each captured championships in the 2019 So Cal Oval Karters Road Racing standings.  The road course races making up the series within the season-long SCOK championship chase were staged at Perris Auto Speedway.
For father Scott Bohle, the title came in the Yamaha of America KT100s.  His 53-points saw him 16-points clear of second-place finisher Hubcap Mike" Collins of Lake Forest.  Third in the class went to Scott Bassett of Van Nuys, who was only two-points behind Collins.
Tyler Rose Bohle tied for her title with Shane Holt Jr. of Huntington Beach in the Dyno Cams Jr. Clones.  The teens ended up deadlocked for the top spot with 57-points each.  Last season was the first full year of Kart racing for Holt and 2019 was the first full season for third-generation kart racer Bohle.  They were trailed in the championship standings by San Diego's Lauren Bishop and Zate Legend of Riverside.
Jason Bishop, the father of junior racer Lauren, narrowly won the championship in the Colt Group Open Class.  The San Diego racer finished three points ahead of El Cajon's Marty Wolf.  Collins was third in the opens only one-point out of second and four-points out of first.
Scott Bohle and Holt also won championships in the season-long Oval track point standings.  Bohle was the champ in the Burris Racing F200's, while Holt also copped the Junior title in the oval racers.  Other winners in the Oval classes this year were former Sprint Car racer Robert Smith of Escondido in the KT100's, Charles Rogers in the Open Class and Wildomar's Mike Demello in the Caltrol Incorporated Senior Clones.
The SoCal Oval Karters first order of business for 2020 will be the champion's banquet on January 11th in La Mirada.  For more information or to purchase tickets, call or E-mail Matt Jones at (714) 614-8891 or mailto:MattJonesRacing@yahoo.com.
The first on-track appearance for the SCOK in 2020 will be a practice session at Perris Auto Speedway on February 22nd.  The season-opening race will follow one month later on March 22nd.
2020 So Cal Oval Karters Schedule
All races at Perris Auto Speedway
February 22 (Practice)
March 22
April 11
May 9
June 20
July 11
August 7 & 8 – 3rd Annual Southern California Karting Championship
August 29
September 12
October 17
November 14 – Road Course
The SoCal Oval Karters would like to thank the following sponsors for being part of the 2019 season.   Yamaha of America, Burris Racing, Caltrol Incorporated, The Colt Group, Fair Oaks Ranch, Ancon Marine and Dyno Cams.  If you or your company would like to join the SCOK as a sponsor for 2020, please call Shane Holt at (909) 225-4758 or E-mail him at mailto:shaneo@holtracing.team
To keep up with the So Cal Oval Karters on Facebook, please use the following link:  https://www.facebook.com/search/str/so+cal+oval+karters/keywords_search
The So Cal Oval Karters website is available at http://socalovalkarters.com/