Team GFC Primed for Nationwide Success in 2020
Winter series, NorCal regional programs and major events on the schedule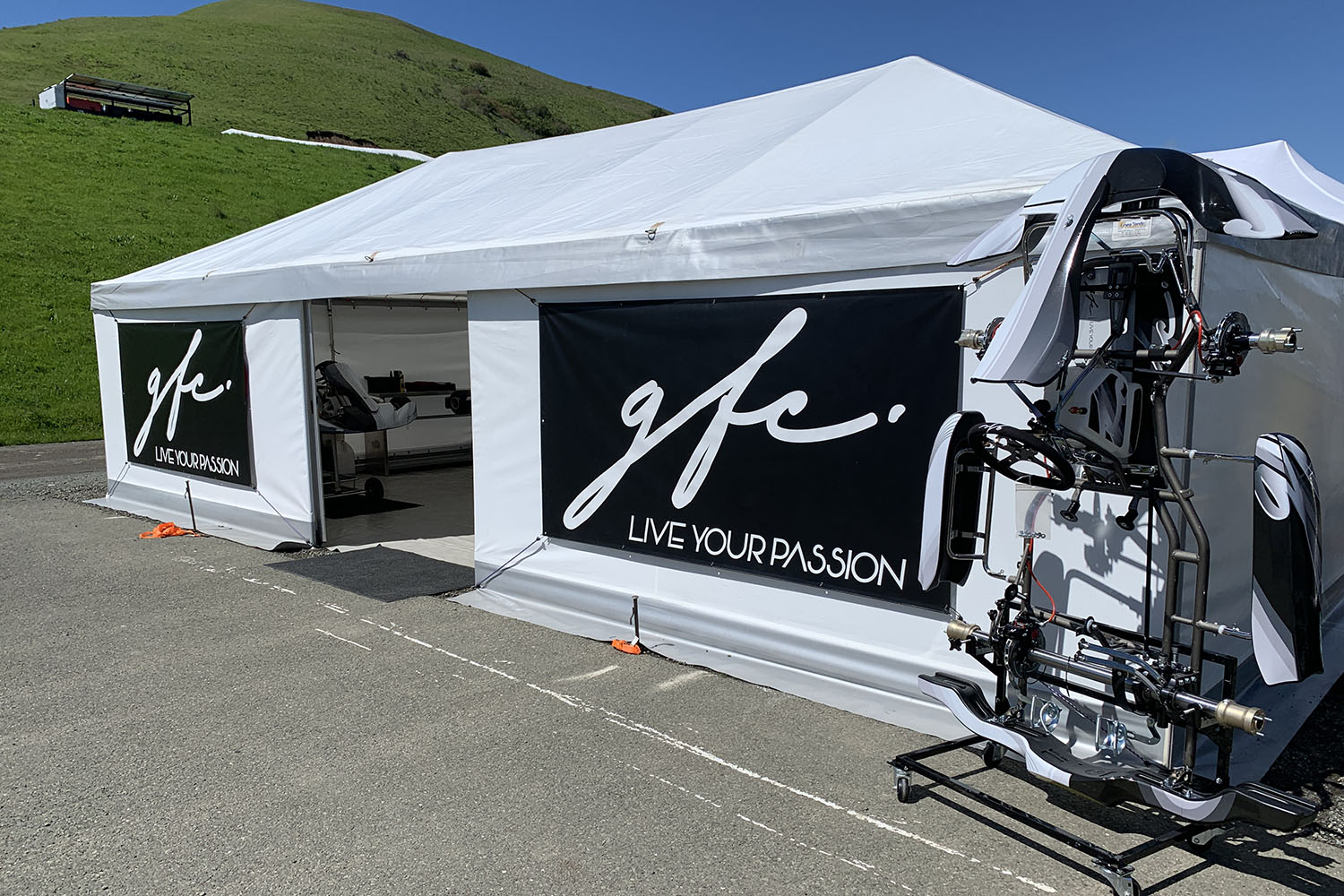 (Photo: GFCkarting.com)
Team GFC is already in full swing in its preparation for the upcoming 2020 karting season. The team's headquarters are based in Northern California, and owner Gary Carlton's entire staff is pushing hard to continue and build on their 2019 success. This past year saw Team GFC's first full season of competition and featured a total of nine different drivers taking victory aboard Carlton's eponymous GFC Kart brand.  Team drivers also scored a pair of regional championships, and all this hard work culminated in a positive expansion of their dealer network into the Northeast and Southern California. With a full season of racing scheduled for 2020, Team GFC will be looking to expand its reach while also heading east to partner up with Mike Rivera of Rivera Racing for the 2020 ROK Cup USA Florida Winter Tour to start off the year.
"I'm very excited to bring my team and brand to the Florida region in 2020," offered Carlton. "It goes without saying the FWT has always been extremely competitive and a great place to escape the cold winter months. Along with great weather, Team GFC will be in great company with Rivera Racing. Mike Rivera is a legend when it comes to being one of the 'good guys' in karting and we are, as a company, thrilled to continue our relationship with Rivera Racing as one of our partners. With full Arrive-and-Drive opportunities still very much available in all categories, we are still finalizing our driver line-ups and will be looking to announce our team at the beginning of the new year."
From East Coast to West Coast, Team GFC will continue its ongoing support of Andy Seesemann's Challenge of the Americas international winter series. After numerous race victories, podiums, and just missing out on a championship in 2019, Team GFC will be coming into COTA 2020 with momentum and determination, with the goal of taking the number spot and earning tickets for the ROK Cup Superfinal in Italy. As in 2019, Team GFC will be offering full Arrive-and-Drive packages in all categories.
"You cannot do a season of karting without doing the Challenge of the Americas," Carlton continued. "Andy Seesemann has one of the friendliest, most professional, and fun karting series in the country and I'm very proud to bring Team GFC to every one of their events. With great competition, full fields, and great tracks, we look forward to taking part of the best West Coast winter series out there. We will continue our support by offering full Arrive-and-Drive packages in all categories. And yes! That includes Cadet!"
After the three very busy months of the winter, Team GFC will turn its focus from national karting to its regional side of the sport in Northern California. Team GFC will be present once again for the 2020 ROK Sonoma Championship, along with taking on the KPX Karting Championship and SKUSA California ProKart Challenge.
"We look forward to our continued support of the ROK Sonoma," added the accomplished American. "We are very lucky to have such a great facility and series so close to home with solid fields at each event, especially in the Shifter categories. The series is a perfect opportunity to continue driver/chassis/material/engine development throughout the year. With many returning drivers for the 2020 season, I can't wait to see their progress from last season and even do some laps myself!"
During this SKUSA SuperNationals last month, the GFC chassis line debuted the all-new GFC RR5 Cadet chassis and, being the only manufacture sporting the new 2020 bodywork, it caught many people's attention. After taking Hard Charger honors in the Micro division, the brand new RR5 showed great pace out of the box. With this new line of cadet chassis, Team GFC is looking forward to launching its new Team GFC Young Driver Development Program.
"I'm very happy to have successfully launched the RR5 Cadet chassis into the GFC chassis line. It's a key part of the Young Driver Development Program we are looking to start in 2020. In this program, we will take young/newer drivers and develop their skills not only on track but more importantly off-track. Without giving away any of our trade secrets, we will be developing programs to teach drivers how to become 'The Complete Driver'. Over my 24 years of competing in karting, all the way from the regional to international levels, I will be looking to pass on my experience to the next generation of kart racers.  Everything from fitness, nutrition, technical/mechanical understanding, mental awareness, race craft, race weekend management, and more will be available to all drivers that are a part of this program."
With a new Driver Development Program in place and a full chassis line, it's only natural for Team GFC to take on the Northern California's KPX Karting Championship and SKUSA California ProKart Challenge. Knowing that there will be solid fields in all Cadet, 100cc, and TAG classes in both respected series, Team GFC will be looking to expand its reach with younger/newer drivers, helping them develop their skills while offering trackside service, tent service, and parts. Team GFC will also be offering full Arrive-and-Drive Packages for all categories in both respected series.
With all full line-up of series and races, one can never leave out the two crown jewels of North American Karting – the ROK the RIO and SKUSA SuperNationals events in Las Vegas during the month of November. The ROK program continues to grow in strength and this past year's ROK the RIO boasted full fields and very competitive racing. Team GFC will be there in full force once again, being represented in all categories possible. And then to cap off the year, Team GFC will of course be present for the biggest kart race in North America, the SKUSA SuperNationals 24, offering full Arrive-and-Drive services.
"I am very excited coming into the 2020 season with many new projects and aspirations, Carlton concluded. "I also have to give hats off to all the competing series on doing the best job possible on their respected schedules and making it much easier for all race teams to provide service for our customers throughout the entire season in which they choose to participate in. With many spots still available on our race team, I look forward to bringing many new faces into the GFC family and pass on my ever-growing passion for this sport!"
Team GFC is always searching for the very best products to provide its customers with the absolute best. For 2020, Team GFC is very proud to have many returning technical partners. Team GFC and the GFC chassis line will continue its technical partnerships with TBKart SRL, SwedeTech Racing Engines, Minus 273 Gloves, New Line Radiators, AMV Wheels, Greyhound Racing Seats, Molecule Cleaners, and Hammer Nutrition. All these products are used by Team GFC and can be purchased direct from Team GFC itself.
"I've always said you're only as good as the people you surround yourself with and with my team and chassis line I have made that all of our technical partners are the very best in the business. In racing, every detail matters and all can make a difference during race day. With our partners, we have every detail covered from driving gloves, cooling systems, nutrition, and even specialty cleaners to make our team run at optimum performance at all times. I cannot thank each partner enough for their support and trust in our race team and look forward in developing better technical solutions together through the whole season."
Head to the brand new gfckarting.com website for more about Carlton and what Team GFC offers and be sure to follow them on social media at Facebook and Instagram.