So Cal Oval Karters Release 2020 Schedule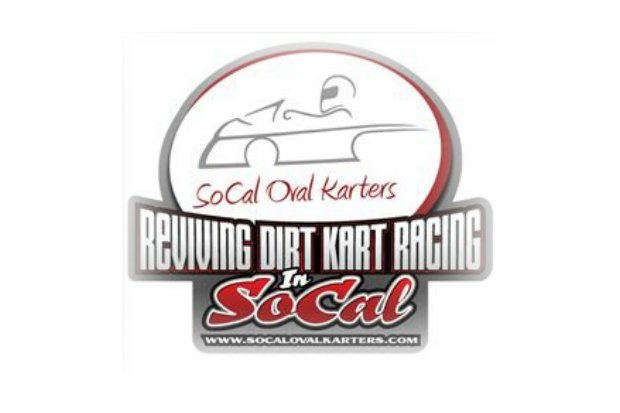 Even though the 2019 season finished a mere three weeks ago, the So Cal Oval Karters club is looking ahead and today it released the 2020 schedule.  The 10-event campaign will kick off in late March and will conclude in early November.
Incoming SCOK President Shane Holt is pleased to announce that for the first time in club history, the entire schedule will be contested at the world-famous Perris Auto Speedway.  The SCOK has staged races on specially built courses cut into the Riverside County racing facility for years.  Promoter Don Kazarian and trackman Rik Fulton have provided the club with a variety of competitive tracks that vary in size and shape.  It is anticipated that they will continue to supply great tracks throughout the 2020 season.
The first time the club hits the track in 2020 will be at a pre-season practice -session open to all competitors on February 22nd.  Then starting in March, the club will visit the track one time each month.  The only exception will be August when three dates of racing are scheduled.
The biggest event of the year will be the "3rd Annual Southern California Karting Championship."  The race will be expanded to a two-day affair this year on Friday, August 7th and Saturday the 8th.  The season will close with a road race on November 7th or 14th (the date will be finalized as soon as the USAC Sprint Car schedule is confirmed for the track).  The two-night August special event and the road race will be the only races on the schedule that will not pay points.
2020 So Cal Oval Karters Schedule
February 22 (Practice)
March 22
April 11
May 9
June 20
July 11
August 7 & 8 – 3rd Annual Southern California Karting Championship
August 29
September 12
October 17
November 7 or 14 – Road Course (date is dependent on the track's 2020 USAC Sprint Car schedule)
Joining the SCOK in 2020 will be the SoCal Mower Racing club.
The SoCal Oval Karters would like to thank the following sponsors for being part of the 2019 season.   Yamaha of America, Burris Racing, Caltrol Incorporated, The Colt Group, Fair Oaks Ranch, Ancon Marine and Dyno Cams.  If you or your company would like to join the SCOK as a sponsor for 2020, please call Shane Holt at (909) 225-4758 or E-mail him at mailto:shaneo@holtracing.team
To keep up with the So Cal Oval Karters on Facebook, please use the following link:  https://www.facebook.com/search/str/so+cal+oval+karters/keywords_search
The So Cal Oval Karters website is available at http://socalovalkarters.com/
This release was produced by Scott Daloisio Sports.  If you would like information on professional PR at a reasonable rate for your racer, series or track, please call or E-mail (909) 226-7768 – mailto:sdaloisiosports@aol.com