Karter X: The Unknown Pro – SKUSA SuperNationals 23 – Saturday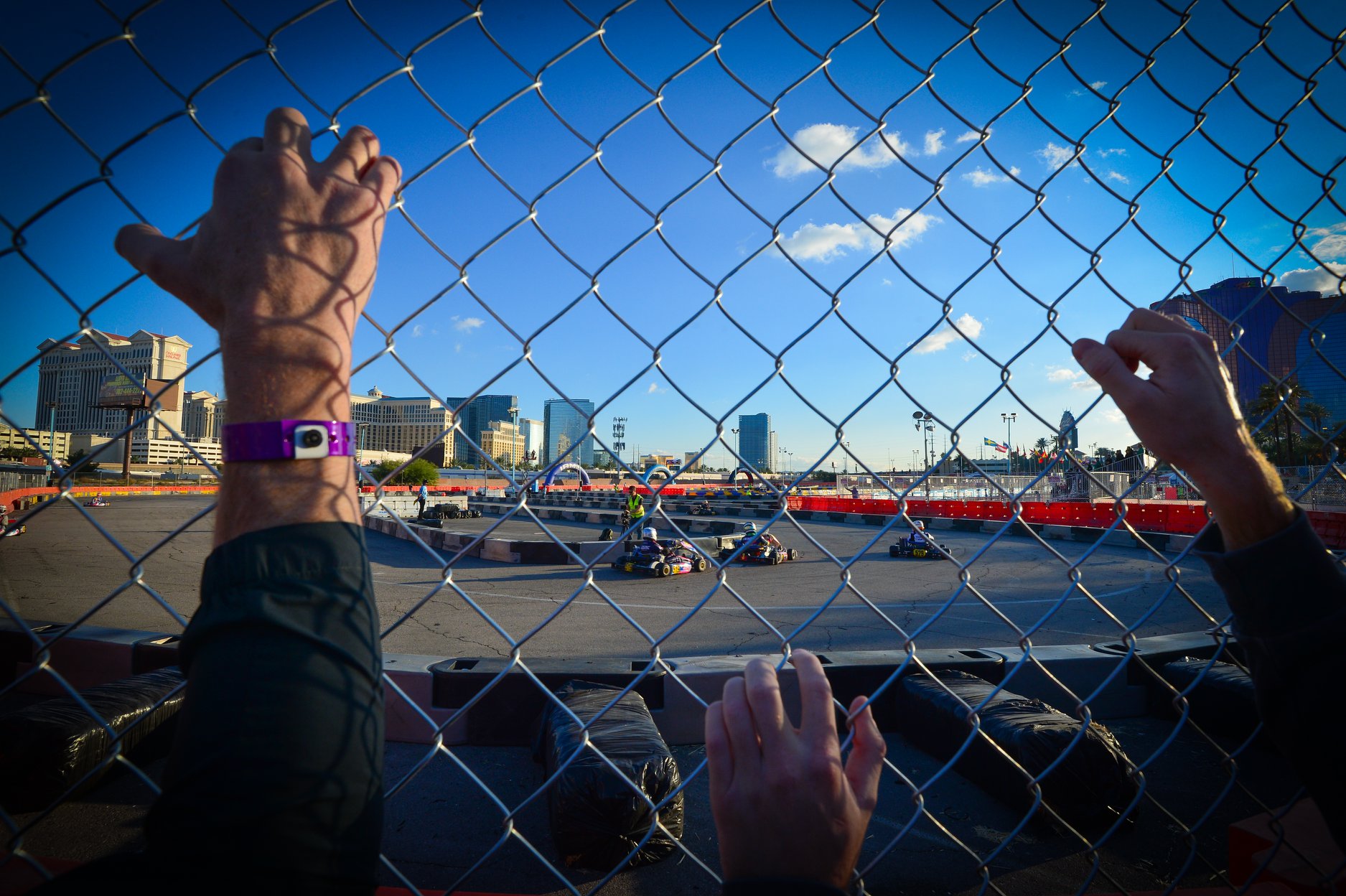 (Photo: On Track Promotions - otp.ca)
This is a new editorial offering – managed by EKN Contributing Writer Blake Hunt – is aimed at providing a unique look at the paddock and competition at major events through the eyes of one of the sport's top pro drivers. The driver always will remain anonymous, so we'll refer to him or her as 'Karter X'. She or he will be competing in the KA100 Senior class this week, so we expect much of the focus to be on that particular class. This is the fourth installment for this event, with published daily segments from our new contributor going through to SuperSunday. – Editor
Event: Superkarts! USA SuperNationals 23
Track: Rio All-Suite Hotel & Casino – Las Vegas, Nevada
Focus: Saturday
For those of us without LCQs, Saturday at SuperNationals is always a relatively easy day. One warm-up and one heat race and you're done for the day, and free to go live the infamous Vegas night life.
Warm-up went well for us and we were pretty prepared for the final heat race. Afternoon heat races took a while to get through, as the KA100 Junior class continued to flip over, creating one red flag delay after another. I finally got through a heat race without incident and was relieved to have the rest of the night off to decompress after a tough couple days. And decompress I did.
The sheer amount of things to do in Vegas is unparalleled. There are hundreds of shows, casinos, bars, and clubs to visit. There's a little bit of everything for everyone. I've been coming to SuperNats for several years so I've taken in quite a bit of the sights and sounds. We've seen shows, been down to Fremont, wandered the Strip and gambled all over the town. It's much easier to live it up at night when you're in the afternoon sessions. I did not have that luxury, being in the morning sessions. Because I had to be up early every morning, I took it pretty easy all week, including Saturday. The whole gang stayed in the Rio and went and gave all our money to the blackjack dealers there instead of wandering too far. That's one of the best parts about the event; even if there is a ton to go out and do and see, you still have the option for plenty of fun and a good hang right there at the hotel.
Fortunately I was able to mostly keep out of trouble, recharge mentally, release some stress, and prepare for a tough fight on Sunday.
– Karter X