Karter X: The Unknown Pro – SKUSA SuperNationals 23 – Thursday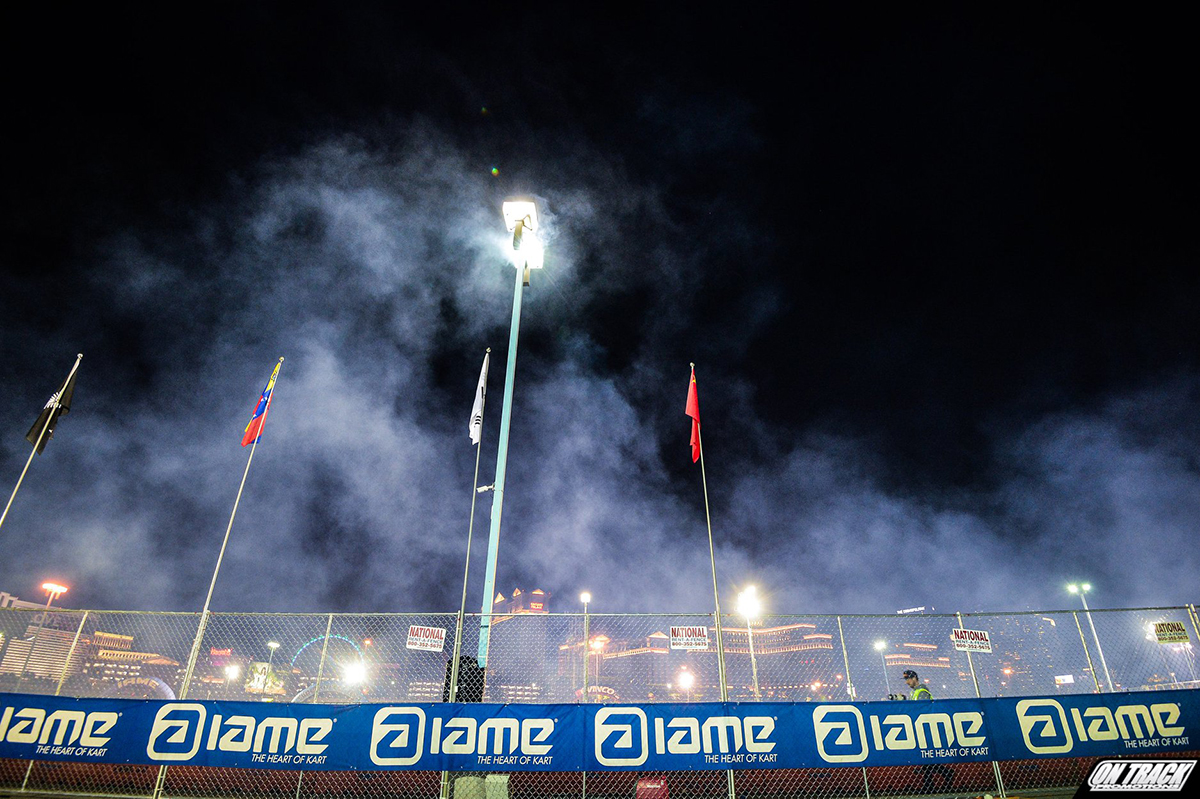 (Photo: On Track Promotions - otp.ca)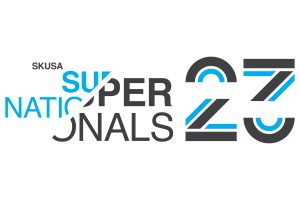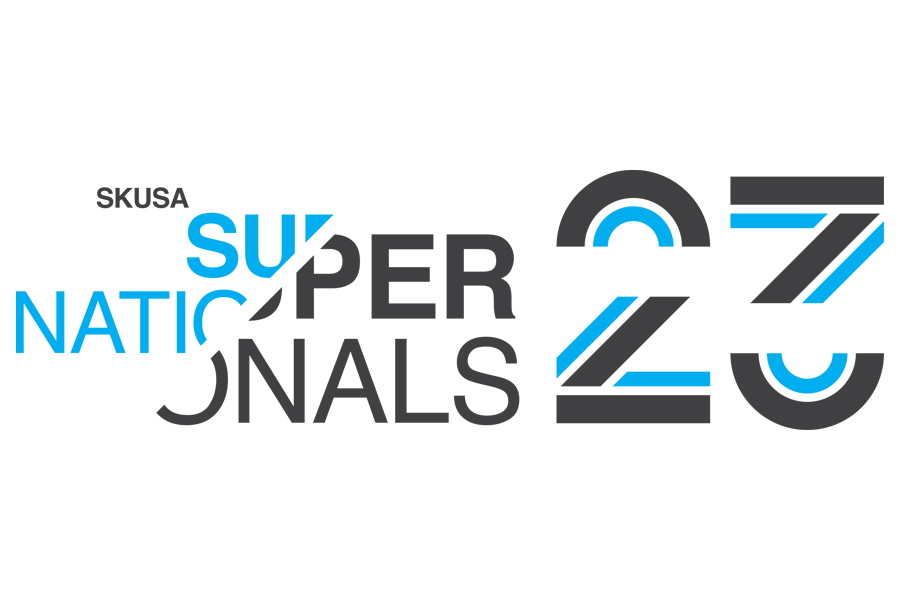 This is a new editorial offering – managed by EKN Contributing Writer Blake Hunt – is aimed at providing a unique look at the paddock and competition at major events through the eyes of one of the sport's top pro drivers. The driver always will remain anonymous, so we'll refer to him or her as 'Karter X'. She or he will be competing in the KA100 Senior class this week, so we expect much of the focus to be on that particular class. This is the second installment for this event, with published daily segments from our new contributor going through to SuperSunday. – Editor
Event: Superkarts! USA SuperNationals 23
Track: Rio All-Suite Hotel & Casino – Las Vegas, Nevada
Focus: Thursday
We were back at it again this morning with more wet driving. There have been a few SuperNats I've been to where there was rain, but this is probably the wettest one I've seen. I think everyone was pretty disappointed to see the rain falling when they woke up this morning, and completely over it by the end of the morning sessions.
Because of this weather, it's been tough for SKUSA to stay on schedule today, which is totally understandable. Lots of sessions saw delays this morning, from red flags to super wet track conditions. The track finally started to dry out and the rain started to taper off, and our final practice session was just damp enough for rain tires. In that session I was able to find legitimate speed, which gave me a big confidence boost going into qualifying. It was a very interesting lead-up into qualifying for us, as we had literally no running on a dry track yet all week, so with a totally dry track, all of us were going in blind. I got off to a good start in qualifying and ripped off some good times, but some on-track carnage blew up a few of my laps so I tumbled down the order a bit. Still, I think we've got some good speed in the kart, we just need to unlock it a little further.
It's also hard to get clean laps when there are karts in the barriers every lap, in both practice and qualifying. I saw some really silly driving out there for practice and qualifying, and it was a little disappointing to see blocking and swerving at other karts in unofficial sessions like that. Usually by SuperSunday that kind of driving is sifted down the order, so it isn't so bad. You can only make so many disrespectful moves on-track before you're paid back. We'll see it all sorts out throughout the rest of the weekend.
All-in-all it wasn't a great day for me on-track, but we are still in Vegas and having fun, and the weekend is just kicking off. I think we've got the tools to bring home a good finish, but half the battle here is just keeping off the barriers and not getting caught up in a wreck. The competition has been super tight as it always is. This event will raise your driving level every time. You have no choice but to push to your absolute limits, because the level of drivers is so high. This is why I love this event. No matter how long I've been racing, I always feel like I'm learning and reaching a new level when I come here. Can't wait to get rolling on official races tomorrow.
-Karter X