Karter X: The Unknown Pro – SKUSA SuperNationals 23 – Wednesday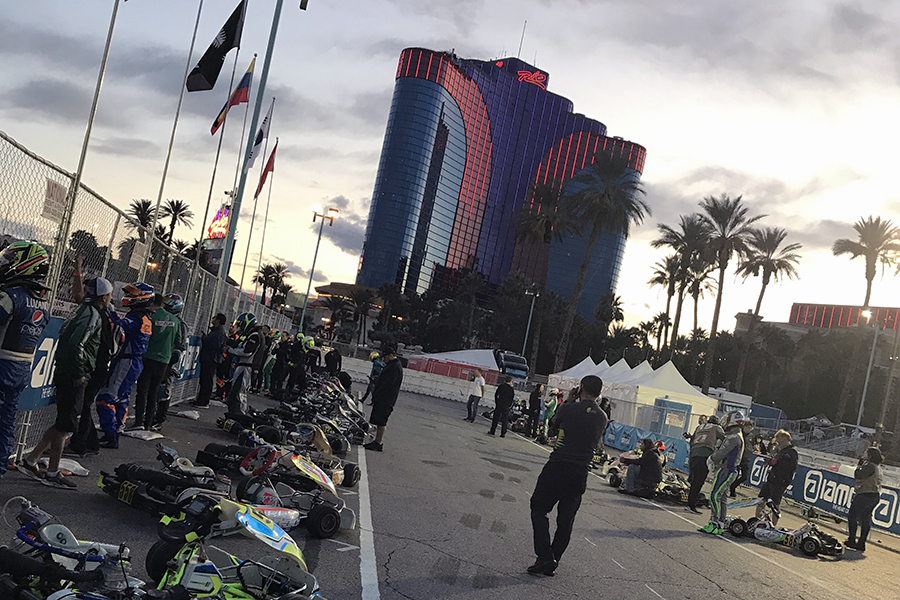 (Photo: EKN)
This is a new editorial offering – managed by EKN Contributing Writer Blake Hunt – is aimed at providing a unique look at the paddock and competition at major events through the eyes of one of the sport's top pro drivers. The driver always will remain anonymous, so we'll refer to him or her as 'Karter X'. She or he will be competing in the KA100 Senior class this week, so we expect much of the focus to be on that particular class. This is the first installment for this event, with published daily segments from our new contributor going through to SuperSunday. – Editor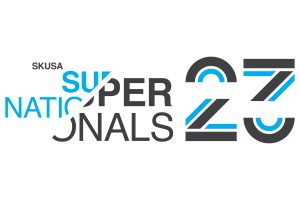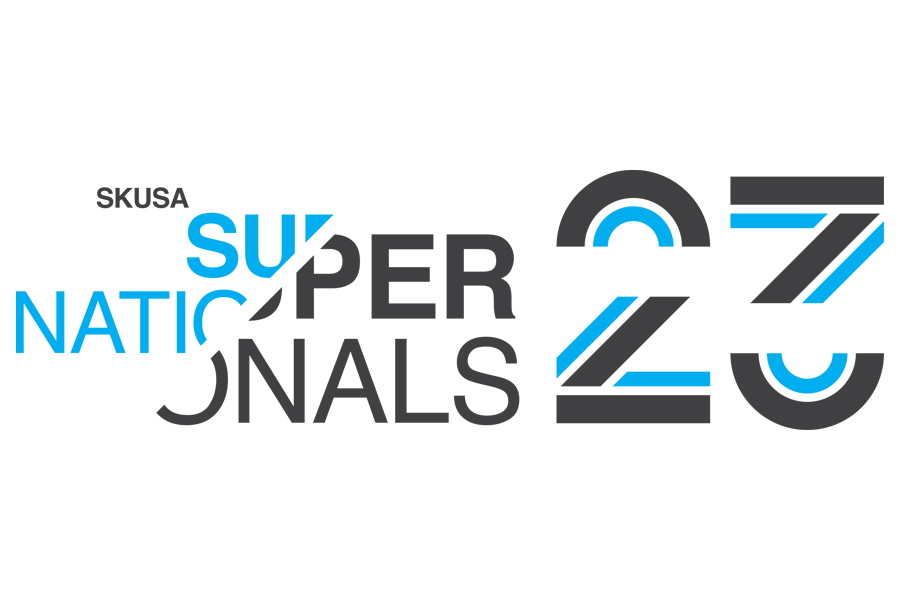 Event: Superkarts! USA SuperNationals 23
Track: Rio All-Suite Hotel & Casino – Las Vegas, Nevada
Focus: Wednesday Practice
The SuperNationals has always been a must-attend event for karters across the country. It's truly a spectacle of American karting, and has only grown and improved over the years to become one of the greatest annual karting events in the world. Grazing the barriers, the Vegas skyline, night racing, unrivaled competition… The event has everything.
This year is no different. I lost track, but I think this is about my sixth SuperNationals, and have been glad to see some of the improvements the past couple years. The track layout has gotten really good, and after a few little issues last year, they've made adjustments this year to improve the racing and improve the drivability. Last year we had a pretty rough entry into the turn 1 braking zone, which made for some spectacular almost-out-of-control overtakes. This year they've moved turn 1 further away from the final corner, deepening the braking point. The rest of the layout is pretty similar, except for the middle sector which is a bit twistier now. So far, I enjoy this layout, as I did last year, but it's a bit tough to say because all our sessions this morning were affected by weather.
That's been the story of the day really. Steady rain hampered the morning practices, so our first shot at the layout changes came in wet conditions. So much for racing in a desert… I consider myself a decent enough rain driver, but today we just couldn't quite find the sweet spot, until the final session where I felt a lot more comfortable. Tomorrow could be wet as well for the morning, so it's going to be another day of thrashing and rushing to the grid I'm sure.
Speaking of the grid, one of my few complaints so far today was how the grid was handled. The workers did a good job of getting everyone in and eliminating traffic jams, but I'm not a fan of the strict policy of kicking mechanics off the grid before the karts leave, and not allowing people to watch the session from the grid. If you driver's kart has an issue, it just feels more secure to have your mechanic there to help right away, rather than trying to wave them back down as they are corralled away from the karts minutes before they leave the grid. It's a small annoyance, and I understand it probably cleans up the clutter of having lots of people on the grid, but it seems like kind of a silly little rule.
Otherwise everything went off relatively smoothly today as far as operations go. Looking forward to getting back out on track tomorrow and honing in our setup and my driving a bit more to get back up near the front.
-Karter X