EKN OutLap: EP2 – SKUSA SuperNationals 23 Part 2 – 11.15.19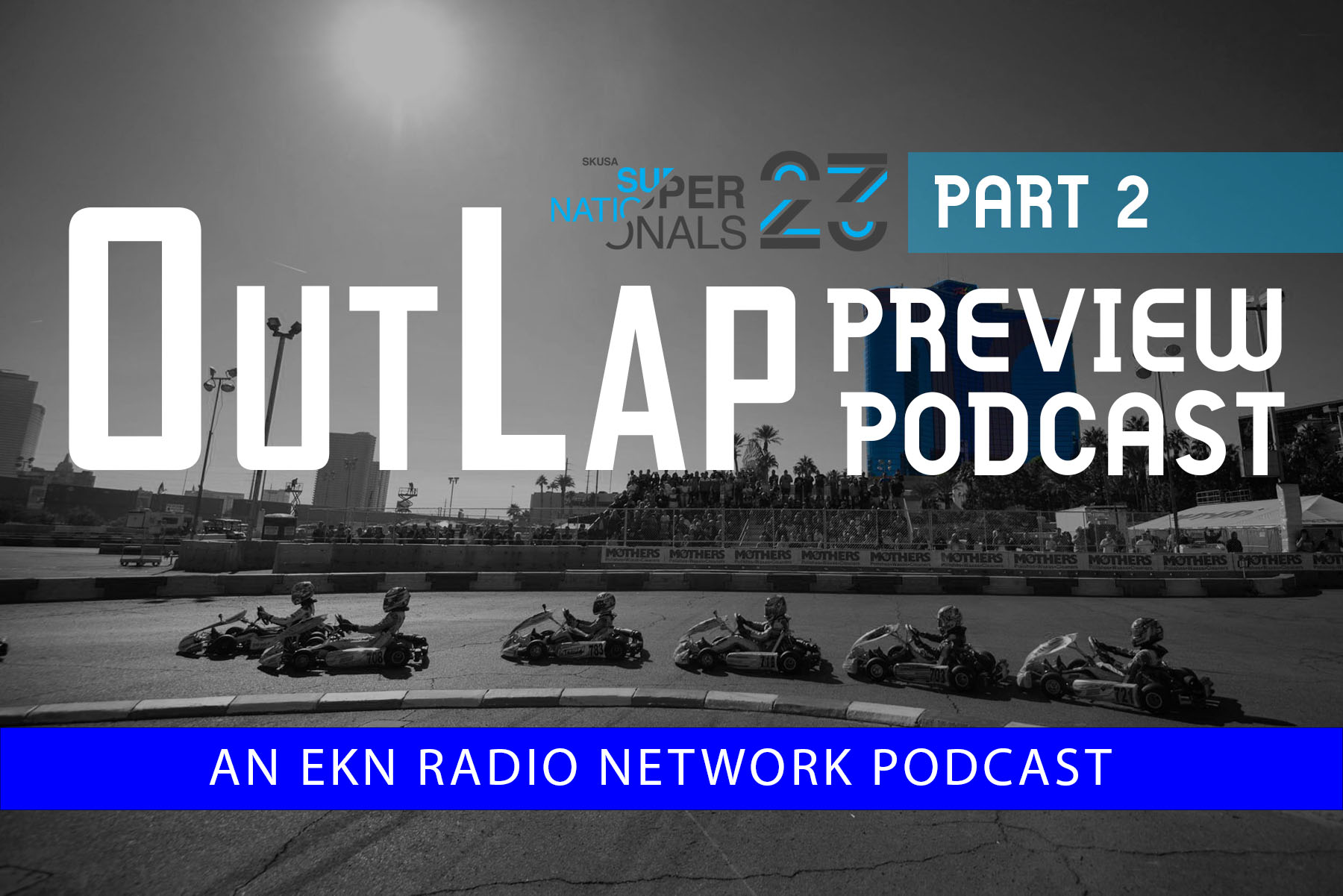 The EKN Trackside Live program visits multiple events throughout the karting season. Leading up to major events on the calendar, EKN is happy to launch a new show as part of the EKN Radio Network. The EKN OutLap is a preview podcast show, geared at providing you the top stories, breaking news, and championship battles going into the weekend.
The 23rd edition of the SKUSA SuperNationals is the perfect time to debut the new EKN OutLap. Rob Howden and David Cole break down the 10 race groups and 12 categories competing outside the Rio All-Suite Hotel & Casino in Las Vegas, held on November 20-24. Episode 2 – presented by CompKart – begins where Part 1 left off of the two-part preview of SuperNats23. The classes covered include G1, G2, X30 Master, KZ, Pro Shifter, Pro Shifter 2 and X30 Senior.
Visit the EKN Podcast page or find all the podcast episodes on Podbean.com, iTunes, or Spotify by searching EKN Radio Network.