Birel ART North America Enters More Than 30 at ROK the RIO
Shifter kart drivers highlight stacked list of competitors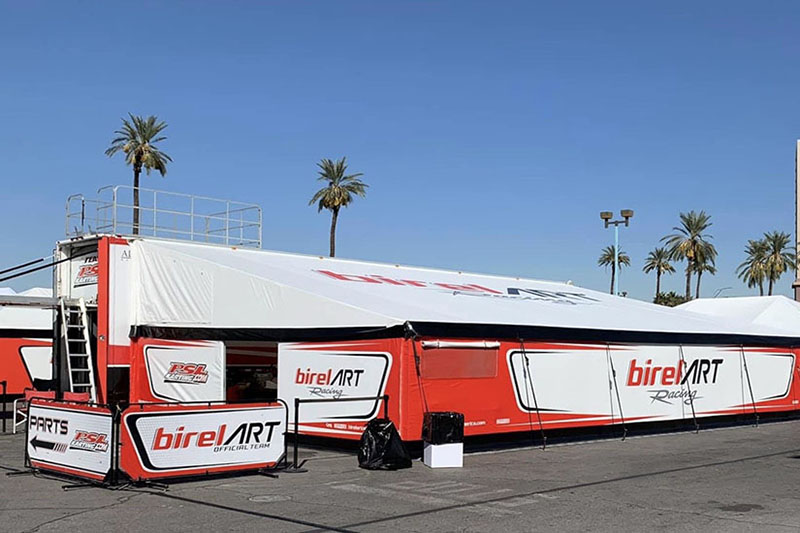 Making the trek to Las Vegas for the second annual ROK Cup USA ROK the RIO, Birel ART North America has entered more than thirty drivers in this weekend's competition. Set to take on the biggest ROK Cup race in North American history, a stacked list of competitors across the Birel ART North America dealer network are looking to be named ROK the RIO champions.
"We have drivers from seven different dealers racing in Las Vegas this weekend," expressed Dominic Labrecque. "It is great to see the support and growth of the Birel ART product line throughout the country, and this is a direct result of our dealer network. We are looking to finish the season strong and that starts this weekend with the ROK engine platform."
13 of the Birel ART North American drivers come from two shifter kart divisions. Excelling in past gearbox events, the team will look to continue their success in the fastest of all the ROK classes. With a mix of drivers from Canada, United States, Costa Rica and Scotland, Birel ART can be seen in every class of competition over the weekend.
Labrecque continued, "It is a long week with a lot of racing. We need to be smart as a team and put ourselves in the right position to challenge for victories on Saturday."
To follow your favorite Birel ART North American driver, please download the ROK Cup USA app for live timing.
For more information to become part of the BirelART or Ricciardo dealer networks or information on how to join the PSL Karting Race Team onwards into 2020, please contact Dominic@PSLKarting.com.
Birel ART North America (PSL Karting) is the National Importer and Distributor of Birel ART products and accessories, including Ricciardo Kart, Kubica Kart and Freeline accessories. Visit www.pslkarting.com to find a retailer near you or to become a dealer. Follow our racing team and product updates via our social media @pslkartingofficial.