BRP-Rotax Reveals New e-kart Project E20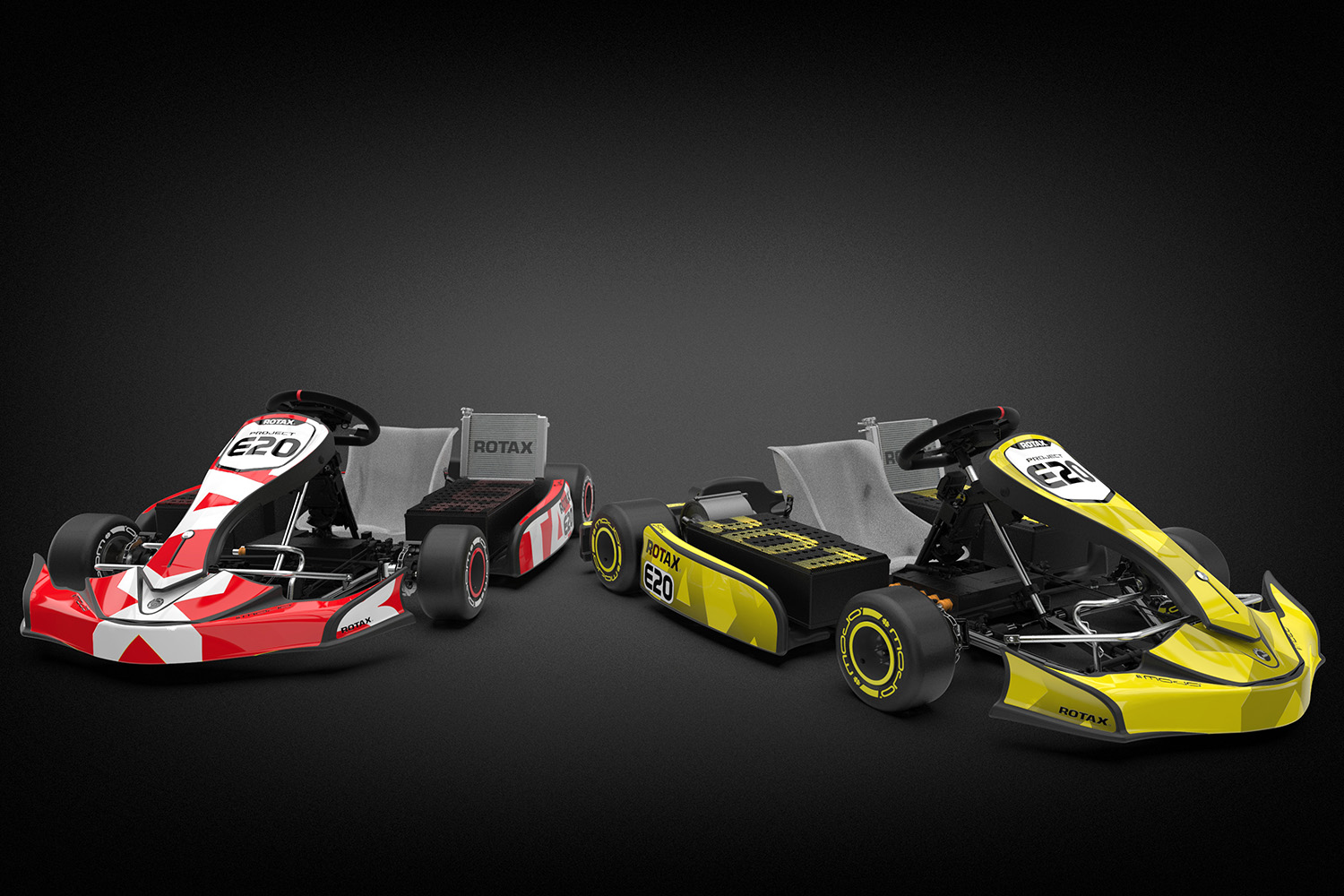 BRP-Rotax proudly presents its newest development in the e-kart field – the project E20. Having introduced its first electric race kart powertrain called Rotax THUNDeR with its joint venture partner S.M.R.E. / IET in 2017, BRP-Rotax has been developing this new electric powertrain fully in-house. The project E20 was launched at the occasion of the 20th anniversary of the Rotax MAX Challenge Grand Finals in Sarno, Italy, where the international RMC karting community was gathered.
"This is the logical next step in our e-kart strategy," said Peter Ölsinger, General Manager BRP-Rotax and Vice President Sales, Marketing RPS-Business & Communications. "The project E20 is developed by racers for racers and we are aiming it to be race ready by May 2020, " he continued.
The E-karts with the new technology likely will be raced in the German Electric Kart Championship in 2020. In additional to that, an international ROTAX race series is being also considered.
The new powertrain will be extensively tested this year and at the beginning of 2020. It has been developed entirely by the R&D team of BRP-Rotax having used the vast experience gained in racing over the years. Thanks to the direct link between the race track and the R& D centre, BRP-Rotax has achieved significant improvements on more fronts with this still fresh technology.
ROTAX´s new E-unit will demonstrate the next level in terms of the capacity of the high-performance lithium-ion battery, the drive time and with the boost function. It also carries less weight and represents higher efficiency, has a water-cooled motor and inverter plus an in-house vehicle control unit. The combined effects of these improvements promise to bring the E-kart on par with the combustion engine racing karts and to offer a thrilling driving experience.
What has remained unchanged are the original objectives of the E-karting programme, which include the pursuit of premium quality and constantly increasing performance level, exciting racing and clean technology to be made available for a wide range of racers in the future.
BRP-ROTAX´s electric powertrain is the most advanced programme among BRPs electric explorations. The company recently unveiled six e-concepts within its current product lines and beyond during its annual dealer meeting in Las Vegas last September.