Morning Coffee: Being Part of Something Special
A few thoughts on the 2019 CKNA Grand Nationals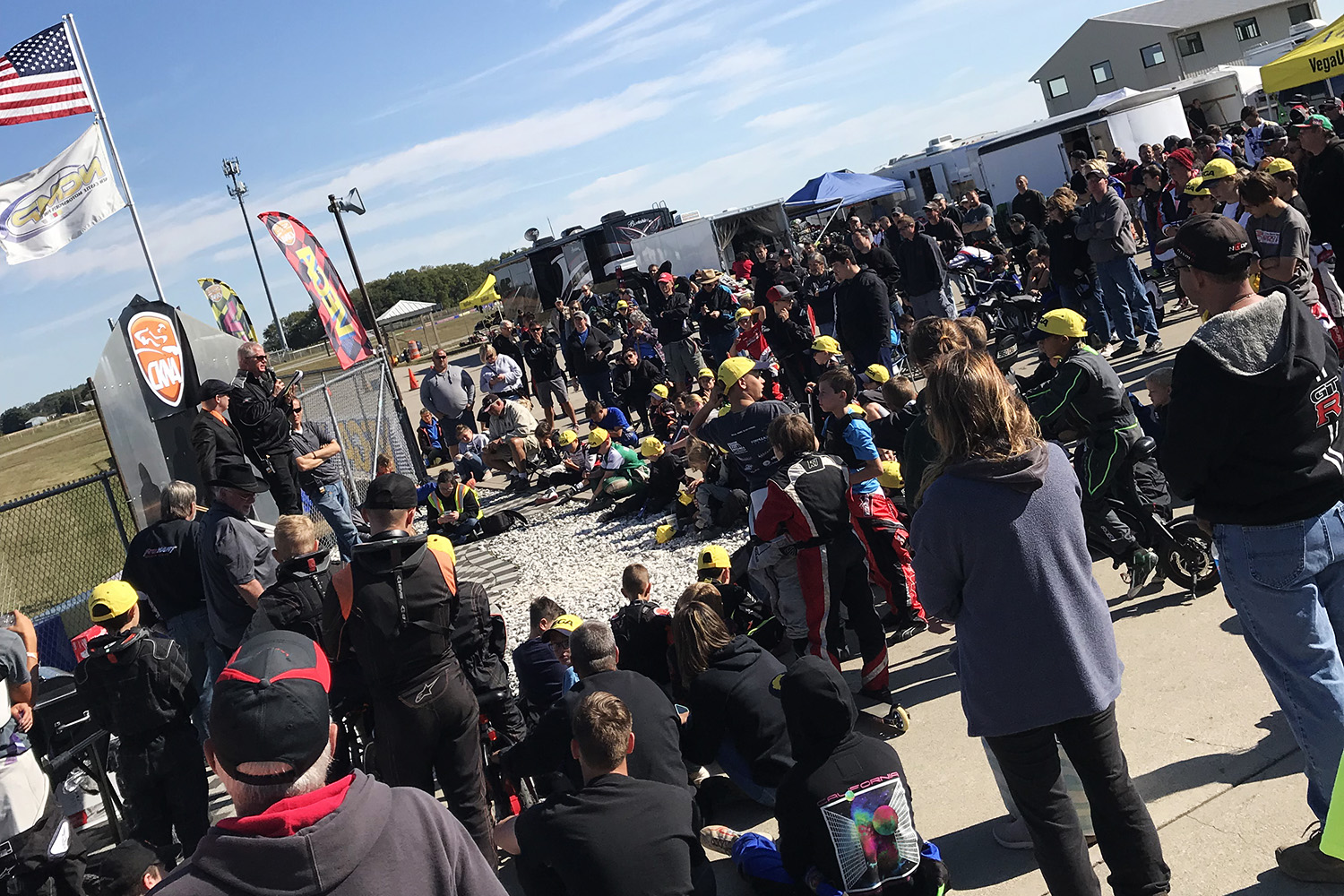 A record turnout over 280 entries for the CKNA Grand Nationals 3 (Photo: EKN)
It's been a couple of weeks since we returned home from the Cup Karts North America Grand Nationals 3 in New Castle, and to be honest, it's all been a bit of a blur.  The event capped a run of 11 races over 13 weekends for me and to say that I was burnt out mentally and physically would be a wild understatement. I was fighting off a cold as well, so I just didn't feel like myself.  Thankfully, I'm emerging from that haze and I'm feeling the positivity and optimism of having six weeks in the office heading to the SKUSA SuperNationals 23 in November.
It's this new, fresh mindset that also re-sparked my thoughts from the CKNA event and just how privileged I believe that we all were to have been part of this year's race.  On the Sunday night after the day's action, I told organizers Greg Jasperson and Steve Vermeer that I was feeling the same way that I did when I was trackside at the first few SKUSA SuperNationals events in Las Vegas.  In those late 1990s / early 2000s races, everyone there knew that we were part of something special. In those days, shifter kart racers were an outlaw band of brothers and the atmosphere that was developed by everyone assembling at the Las Vegas Karting Center was electric. Gearbox racers from all over the country traveled to those early SuperNats to be part of a new movement. The class numbers swelled and shifterkart racing's growth flourished as a result of the momentum gained. With over 280 entries for this year's CKNA Grand Nationals, I felt like the atmosphere at New Castle was so similar.  You could see it in people eyes on the grid and during the post-race chatter each day. We all knew we were part of something special.
There's no arguing the fact that four-cycle racing doesn't get the respect it deserves from the karting community on the whole, but this is an event that will once again help to put it in the spotlight.  Greg and Steve, and their dedicated staff, have done a tremendous job in building something truly special, and I think kudos also needs to go out to those drivers, shops, teams and manufacturers who attended the first two editions in 2017 and 2018.  The support of the inaugural race set the ball in motion, and the massive increase in attendance in 2018 is what laid the groundwork for this year's incredible jump to over 280 entries this year.  Word of mouth travels fast in our sport and you know that the numbers for the 2020 edition next October will fly past 300 entries on its way to the next target of 350.
The pre-event hype was fun to watch, as drivers and shops took to social media to talk about their intent to participate and their excitement for the race.  Once we all arrived at NCMP, the event staff took over to set the stage for next year. The race was run so well, and, as a competitor myself, I just had such an enjoyable weekend.  Running with PSL Karting and Mark Stehle, with assistance from Kevin King and Trevor Wickens from Prime Powerteam, it was a treat to pilot a new 2020 BirelART AM29 S11, which we raffled off to a deserving family on Sunday night. My on-track results were not what I had hoped for, but the overall experience will keep me coming back for more. I was so pumped to push up to our 40+ kart grid for Briggs 206 Masters and loved watching the deep field in Briggs 206 Senior.
Like I said, this race was something special. It's amazing what can happen when an event hits a chord within the community.  In a schedule landscape like we have in karting in North America right now, where every weekend on the calendar seems jammed with races, it's refreshing to see an event get supported by so many.  Marquee events are extremely positive for our sport, bringing together drivers from so many regions of the US and Canada.  They allow us to celebrate the sport and to fuel excitement and passion with the community.  The Cup Karts North America Grand Nationals has done just that….it's provided grassroots karting with its own SuperNationals or SCCA Runoffs.  Something truly special indeed.