2019 Rotax Max Challenge Grand Finals – Preview
20th edition of event returns to Italy to crown this year's Rotax world champions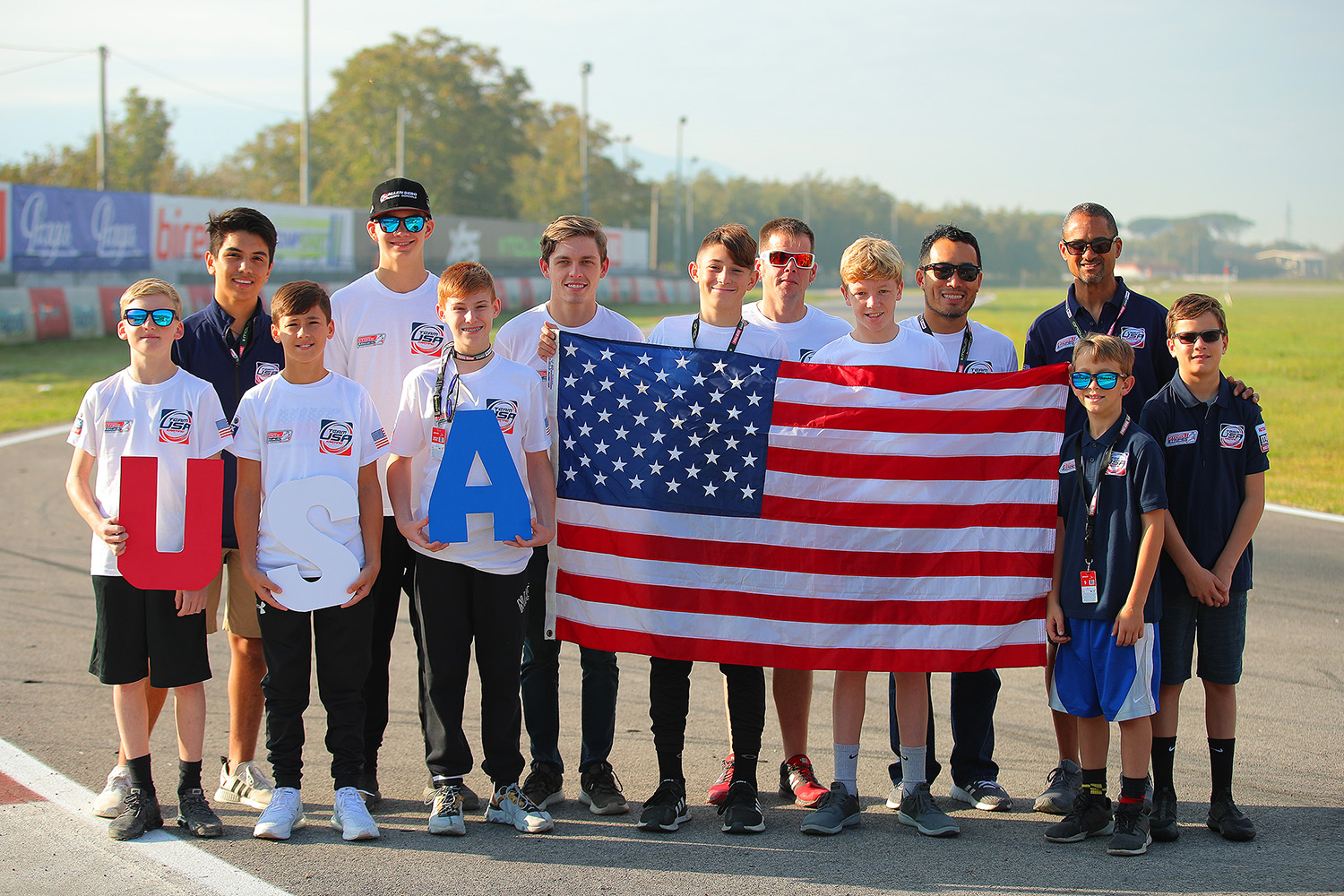 Team USA: missing Jace Denmark-Gessel (Photo: Cody Schindel - CKN)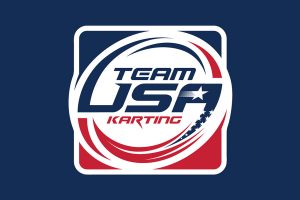 There is no other event like it in the world. The 'Olympics of Karting'…where you have to earn your spot to compete against the best from around the globe. This week is Rotax week with the focus on the Circuito Internazionale Napoli with the 20th edition of the Rotax Max Challenge Grand Finals. This is the second time the event has visited the Sarno, Italy facility, welcoming 360 drivers from 50 countries under one tent, vying to be one of the six world Rotax champions.
Competitors, families and Rotax distributors from around the world began gathering on Saturday for the registration process of the event with Sunday set aside for one of the most historic photographs each year – all 360 karts lined up on the front stretch. The six categories utilize brand new Rotax engines with chassis provided by Birel ART, Praga, Sodikart and CompKart for their respective categories. All karts have been raffled off today to each of the individual drivers. Action begins Monday on track with three rounds of practice before another three rounds on Tuesday. One final practice Wednesday morning sets the stage for qualifying before three rounds of heat races set the grids for the Prefinal. Mini and Micro Prefinals set the grid for their main events while the other categories will have those results added to the heat points to set the line up for each 36-kart field Finals.
In total, Team USA consists of 14 drivers in the six categories with a wide range of success, Rotax history and out-right speed. Joshua Bethune from New Zealand won his ticket at the Stars & Stripes Open in Pittsburgh and thus, his entry is also part of Team USA umbrella.
---
DD2: Birel ART (72 entries)
#413 – Max Hewitt
Hometown: Houston, Texas
Qualified: RTX All Star Finals (1st)
RMCGF Appearances: None
---
DD2 Masters: SodiKart (72 entries)
#507 – Tim Shutt
Hometown: Troutman, North Carolina
Qualified: Stars & Stripes Open (1st)
RMCGF Appearances: None
#514 – Derek Wang
Hometown: Seattle, Washington
Qualified: RTX All Star Finals (1st – Masters Max)
RMCGF Appearances: 8 – 2010, 2011 (DD2), 2013, 2014, 2015, 2016, 2017, 2018 (DD2 Masters)
#527 – Nathan Mauel
Hometown: Broken Arrow, Oklahoma
Qualified: RTX All Star Finals (1st)
RMCGF Appearances: 8 – 2004, 2005, 2006, 2008, 2009, 2015, 2016, 2017 (DD2)
---
Junior: Praga (72 entries)
#202 – Joshua Pierson
Hometown: Wilsonville, Oregon
Qualified: Stars & Stripes Trophy (1st)
RMCGF Appearances: 1 – 2017
#205 – Luca Mars
Hometown: Pittsburgh, Pennsylvania
Qualified: Stars & Stripes Open (1st)
RMCGF Appearances: 2 – 2016 (Mini), 2018
#215 – Connor Zilisch
Hometown: Matthews, North Carolina
Qualified: RTX All Star Finals (1st)
RMCGF Appearances: None
---
Micro: Praga (36 entries)
#4 – Adam Brickley
Hometown: Mooresville, North Carolina
Qualified: Stars & Stripes Open (1st)
RMCGF Appearances: None
#9 – Ben Maier
Hometown: Stevensville, Maryland
Qualified: Stars & Stripes Open (2nd)
RMCGF Appearances: None
---
Mini: CompKart (36 entries)
#103 – Cameron Weinberg
Hometown: Carrollton, Georgia
Qualified: Stars & Stripes Open (1st)
RMCGF Appearances: None
#109 – Alex McPherson-Wiman
Hometown: Colorado
Qualified: Stars & Stripes Open (2nd)
RMCGF Appearances: None
---
Senior: SodiKart (72 entries)
#303 – Jace Denmark-Gessel
Hometown: Phoenix, Arizona
Qualified: Stars & Stripes Open (1st)
RMCGF Appearances: None
#304 – Ryan Norberg
Hometown: Orlando, Florida
Qualified: Stars & Stripes Trophy (1st)
RMCGF Appearances: 2 – 2013, 2014 (Junior)
#307 – Travis Wiley
Hometown: Austin, Texas
Qualified: RTX All Star Finals (replacing Nick Brueckner)
RMCGF Appearances: None
---
Team Canada:
DD2
Davide Greco
Noel Dowler
Isaac Marritt
DD2 Masters
Alexandre Gautthier
Jared Freeston
Junior
Jason Leung
Justin Arseneau
Mini
Kieran Hartley
Senior
Griffin Dowler
Patrick Woods-Toth