Harden Motorsports Group Adds CompKart
The entire line of CompKart chassis will now be available directly at Harden Motorsports Group.  HMG is owned by industry member Darren Harden and is based out of central Indiana.  The staff at HMG provides a successful array of services from new and used chassis sales as well as a full in-house engine development department alongside its top-level race support program.  CompKart will become an integral part of the brands future alongside its existing portfolio of product brands with drivers for the Super Nationals already confirmed and product in transit, the future looks bright.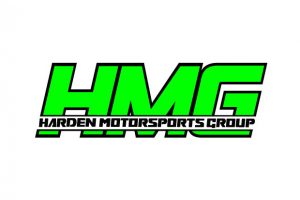 "The addition of Darren and the team at HMG to our network provides a partner that can bolster our vision.  With a full-service business model that is backed with high-level knowledge and commitment we are looking forward to pushing jointly in the Midwest region." – J3 Management
HMG has a successful resume with major accolades in the shifter categories with notable victories in 2019 such as RIGP King of Streets, Brickyard KZ winner as well as winning in KZ at the famed Quincy Grand Prix.  Alongside its potent shifter resume the team also provides support for the cadet, TaG and L206 categories with an equally impressive resume, thus adding a full circle program.  The team at HMG will have the popular CompKart Ranger and 4R model chassis alongside the entire range of homologated chassis and OEM spare parts line for competitors.
"We started in 2019 with knowledge of the materials as we worked with Race Liberante on our way to some key results.  The product range from CompKart is complete and the quality is top-level, which coupled with the staff at J3 Competition provides the partnership and additional resources we are looking for to keep pushing the HMG brand forward." – Darren Harden
HMG Motorsports Group is located in central Indiana providing full-service karting solutions for all categories.  With new and used kart sales alongside a full in-house engine program the team has full staff and solution for all competitors | 812-340-4048 | Darren@HMGKarting.com | @harden_motorsports_group |
CompKart is the trademark brand owned by J3 Competition which offers kart racing chassis as well as rental kart options. CompKart is world-renowned its world championship title not mention the brand being distributed on five continents.  With a full suite of chassis and complimentary spare parts, the brand offers the complete solution to racing facilities as well racing teams. www.J3Competition.com | @CompKart | #ChooseTheFluo | +1 184 864 1846 | Technical@J3Competition.com