CRG Nordam Gets the Ball Rolling for SKUSA SuperNationals 23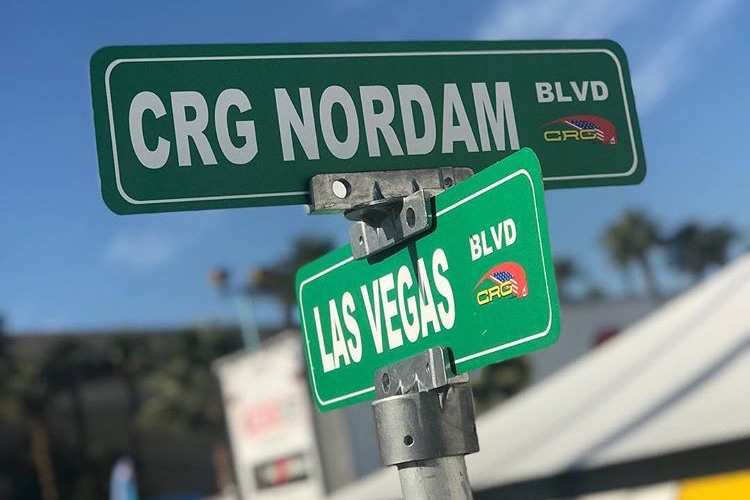 The USA's most important event of the season will take place in Las Vegas from November 20th to the 24th, CRG Nordam will define their drivers' line up for the big race before the end of September.
CRG has started the countdown for the SuperNationals XXIII, the international kart race meeting scheduled from November 20th to 24th at the Rio Hotel & Casino in Las Vegas. The American branch CRG Nordam will handle the technical services and assistance for drivers racing with the CRG colors and like in previous years, the American management has prepared several customized race packages.
CRG Nordam's packages include an arrive & drive service with supply of all equipment, complete technical assistance and tent rental, supply of spare parts for drivers and satellite teams  or just the basic place under the tent with technical consultancy. The great added value that CRG Nordam provides at this race is the technical coordination, handled in synergy with the CRG factory that will send its own track and telemetry technicians to Las Vegas.
The latest technical updates for chassis and accessories will arrive from Italy and some drivers from the Racing Team committed in European races as well, like in the past editions, proving CRG's commitment for this event and for the American market. For all these reasons, the CRG tent is one of the most important ones in the Rio Hotel & Casino paddock in Las Vegas, but it is especially one of the most competitive ones, as the number of victories achieved in the past editions testify.
For further information on the organisation details and terms of registration, you can visit the official website (www.superkartsusa.com), whilst for information on the services handled by CRG Nordam you can send an email directly to racing@kartcrg-nordam.com