Second Annual American E-Kart Championship Races Into Chicago Southland This Weekend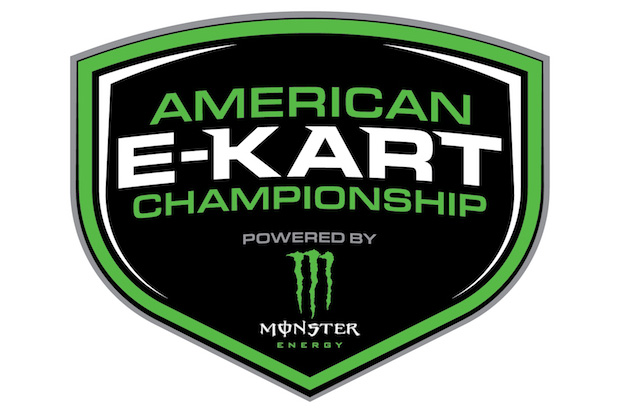 The Second American E-Kart Championship (AEKC) powered by Monster Energy Championship Weekend brings together the fastest 22 indoor E-Kart drivers in the country from August 23rd-25th at Accelerate Indoor Speedway & Events, Chicago in Mokena, Ill. with the winner receiving a $10,000 cash prize. The second place winner will receive $2,500, and the third place winner will receive $1,000. Various cash prizes will also be offered in qualifying rounds at participating locations. Other major sponsors include Kart 1, Clubspeed, Sakamoto, Proforma and Full Throttle batteries.
Officially sanctioned by the World Karting Association (WKA), the series offers practically anyone the opportunity to be a champion racer. In fact, this year's competitors range in age from 13 to 38. Earlier this month, ESPN2 aired "American E-Kart Championship: Anyone's Race," a 30-minute documentary on the series.
"We're looking to build on what was a breakthrough series last year, a racing competition where everyone who participates has an equal shot at winning," says Donald Wagner. "The AEKC is not about sponsors or having the best engine program. Everyone drives the same karts on the same tracks, and anyone who is old enough and tall enough to drive a kart can show up," says Donald Wagner, Commissioner of the American E-Kart Championship. "Just like last year, when Earon Luke Ramos of Dulles, Virginia, was crowned champion, an entirely unknown driver could lay claim to being America's fastest E-kart racer."
Competitors can choose to race at any of the 18  participating indoor e-karting tracks. Track Champions from each of the locations earn a berth, along with local expenses paid (participants must secure their own travel) to race in the American E-Kart Championship Finals at Accelerate.
Participating tracks include Autobahn Indoor Speedway & Events, with locations in Hadley, Mass., Palisades, N.Y., Harrisburg, Pa., White Marsh, Md., Jessup, Md., Manassas, Va., Dulles, Va., Memphis, Tenn., Jacksonville, Fla., Birmingham, Ala., and Tucson, Ariz.; ; Xtreme Racing in Broken Arrow, Okla. and Wichita, Kan.; Tampa Bay Grand Prix in Clearwater and Tampa, Fla.; Kartona The Electric Speedway, Panama City Beach, Fla.; Need2Speed, Reno, Nev.; Overdrive Raceway, Colorado Springs, Colo.; Pole Position Raceway in St. Louis, Mo. and Des Moines, Iowa; High Voltage Indoor Karting, Cleveland, Ohio; Slick Willy's Karts & Eats, Wyomissing, Pa.; Three Rivers Karting, Pittsburg, Pa.; and Accelerate Indoor Speedway & Events Chicago.
For a map of the locations, visit https://www.americanekart.com/participating-tracks.
"Karting is such an integral part of racing. It's where so many of the top stars — from Jeff Gordon to Lewis Hamilton — got their start. We're looking forward to introducing new stars this year," says Wagner.
"The World Karting Association has always had a place for everyone in Karting, and that includes E-Karting.  With that, the decision for WKA to sanction The American E-Kart Championship powered by Monster Energy was a no-brainer," says Kevin Williams, President of WKA, "Many of the global motorsports stars started in various forms of Karting, and we are excited to see the stars of this series."