Pitt Race Brings F-Series Weekend Full of Dominant Performances, Rain Adds to Drama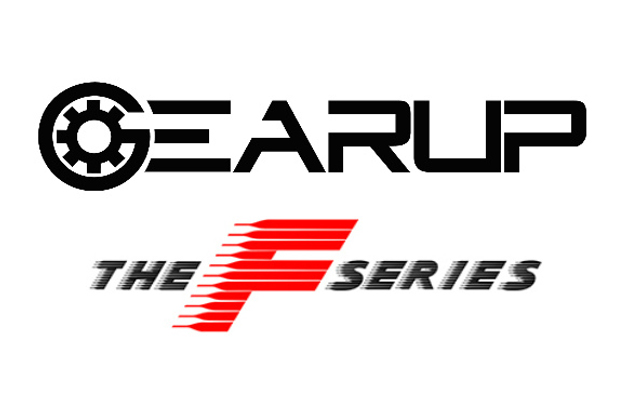 After NYRC brought such epic battles for the lead, it's only fitting that Pittsburgh would do the exact opposite. Pittsburgh brought a load of dominating performances by drivers such as John Bonanno, Alfonso Lombardo, and Justin White. But, while these performances were incredible, there was no lack of drama thanks to "The Great Equalizer". Rain fell just before the end of the event, and added to an already unbelievable weekend. Without further ado, let's break it down.
Formula 125
Well, I feel like I am going to be writing an extremely similar report to the one I wrote for NYRC in 125. While there was some serious battling in F125, none of it happened in the front. John Bonanno would start off his obliteration of the field by putting it on pole by 0.635 over the  #05 KartWorkz racing machine of Phil Pignataro. Michael Burton, only two weekends removed from his podium at the U.S. Rotax Stars and Stripes event, would miss out on P2 by just two one thousandths of a second, with Paul Montopoli and Justin Dittrich not far behind in fourth and fifth respectively.
Heat one saw Pignataro struggle right off the bat, as he would fall immediately from second to fifth. Pignataro wouldn't get back up there again, finishing fourth ten seconds behind third place driver Paul Montopoli. There was a fight for second, but in the end, Michael Burton would pull away in the closing laps to earn the runner-up spot in Heat 1. The biggest story however, was Justin Dittrich, who was running P5 and closing in on Pignataro for fourth, would retire with just two laps to go, finishing 12th and giving Craig LaRue a top five finish.
Heat #2 followed an eerily similar pattern: Bonanno jumped out to a commanding lead, Piggy struggled on the start, and Justin Dittrich made himself the headline of the race by recovering to finish P4 after starting 12th and passing Frank Runco with just two to go. Runco didn't quite look his usual self this weekend, as he and his Full Tilt Racing #099 struggled to stay inside the top 5. He barely managed to fend off Piggy at the line for fifth, finishing just two tenths of a second ahead. The top three remained the same, with Bonano dominating, Burton second, and Montopoli P3.
Heat #3 is where the real drama happened in 125. Bonnano and Burton were the only things that remained consistent, as they finished 1-2. But, the fight for third is where things get interesting. Runco found some speed in the last heat race, and found himself fighting for third with Paul Montopoli, Phil Pignataro, and Justin Dittrich. Runco managed to take the spot with just a lap and a half to go. Piggy tried to take advantage of the move, and muscled his way to the inside of Montopoli. The two were side by side entering the 4-5-6 corner complex, and made contact. Pignataro held onto his #05 machine and miraculously piloted his way to P4. However, Montopoli could not save it, hit the grass, and went flying back onto the middle of the track, leaving Justin Dittrich nowhere to go, and Dittrich slammed right into the side of the 3. Both would have to retire and they would finish 11th and 12th. This allowed Kim Carapellatti to work his way into the top five for the first time all weekend. This mix-up would also cause an interesting points situation in 125 overall for the day, with Bonanno and Burton obviously being 1-2, but there was a tie for third between Montopoli and Frank Runco. Runco would lose the sport by virtue of a tiebreaker, which, in this case was qualifying position, and Paul Montopoli would end up in the third position overall for the event. Fifth place in 125 was Pignataro who ended up just one point behind Runco and Montopoli. The 125 Iron Man Class saw Piggy take home the top step on the podium, beating out Montopoli by just two points (with less drivers in Iron Man, the points totally changed, which is why Montopoli is ahead in 125, but behind in Iron Man 125). Kim Carapellatti would come home P3 for the weekend in Iron Man 125.
TAG Cadet
In TAG Cadet, we saw another performance just as dominant as Bonanno's in 125. Alfonso Lombardo was the class of the field all weekend long, starting in out by putting it on pole by almost a half second over the #9 of Daren Long. Binder and Coon was the battle in NYRC, but they would have some work to do, qualifying 3rd and 6th respectively, with Coon being almost an entire second off Lombardo. It would be Lucas Szabo and the #03 of Hoyt Mohr rounding out the top five.
Heat #1 showed us just how competitive the field was in TAG Cadet. Throughout the entire heat race, second through sixth battled it out for position. Binder, Szabo, Mohr, Coon, and Long would all be in a pack for most of the race, all trying to get that second spot. At the beginning, it was Mohr and Long fighting at the front of that pack, but Long got loose on exit of turn 7 and lost a ton of time, falling back to P6 after being in second most the race. This opened the door for Lucas Szabo, who timed his maneuver perfectly on the last lap to propel his way to a second place finish over Hoyt Mohr, who would come home third. Jesse Coon in fourth wasn't far from these two, as second through fourth were separated by just two tenths of a second at the line. Daren Long would recover one position and come home P5.
Heat #2 saw action right from the get-go, as Coon and Szabo would make contact and spin off in turn one, putting them out of contention. Coon would finish a lap down in 8th, with Szabo finishing P7 about forty seconds back. Dan Binder would run into trouble on the second lap, as he struggled to get around Tom Chrisman, made contact, and spun off on the exit of turn 11. Binder would finish last in head #2. This meant that only two of the karts out of the five originally fighting for second were left to fight: Hoyt Mohr and Daren Long. Mohr would again run second most of the race ahead of Long, but, again in a similar fashion to Heat #1, Mohr would lose the position on the final lap. Long would make a fantastic move to take the spot away, and would beat out Mohr at the line by two tenths. Holly Thiel and Thomas Chrisman would round out the top five, with Chrisman just nudging out the #14 of Sean Sholtis for P5. Lombardo would dominate and win by over twelve seconds.
Heat #3 would bring some form of redemption… for Jesse Coon and Lucas Szabo. Unfortunately, Dan Binder would not get any redemption, as he would go off in turn 11 again, and finish P9, three laps short of the finish. Lombardo would complete his weekend sweep, beating Daren Long by more than 7.5 seconds. Long had himself an awesome race, especially at the end when he charged past Hoyt Mohr and Lucas Szabo in just a lap and a half to claim P2. Szabo would have a race with Hoyt Mohr to the line for third, winning by just seven one hundredths of a second. This was arguably the most important battle of the weekend, as Szabo beating out Mohr at the line forced a tie in the overall point standings for the day, and Szabo held the tiebreaker, meaning Lucas Szabo would stand on the final step of the podium. After sweeping, Lombardo would stand on the top step, beating out Daren Long by 24 points.
Formula Junior
Formula Junior saw what was perhaps the best fight for P1 all weekend long. Right after qualifying, it was clear that Kompetitive Kartsport's Chloe Chambers had to be the favorite, as she put it on pole by three tenths of a second over TFR's Thomas Annunziata. Valentin Andrieux was third and the only other driver anywhere near Chambers, he was about three and a half tenths off. Fourth place Dylan Flynn was .85 off, and Sam Ng was over a second off. Annie Rhule, one of the headlining drivers from NYRC, qualified ninth 2.5 seconds off.
Heat #1 saw Annunziata take the lead early, but he could only hold off Chambers for a lap before she'd reclaim the lead. Chambers wouldn't let it go again, and would win Heat 1 by 1.3 seconds. Valentine Andrieux was 5.4 seconds back in third all by himself. Annie Rhule would rebound to finish P4, ahead of fifth place driver Dylan Flynn.
Heat #2 saw a great battle for the lead as Tom Annunziata would be victorious, beating out Chambers by a single half-tenth at the line. Chambers and Annunziata would swap the lead a couple of times, but Annunziata was phenomenal at defense, and held her off. Annie Rhule would work her way around Andrieux for P3. Andrieux would hold onto fourth, and Dylan Flynn would come home fifth.
Heat #3 would see a one-on-one showdown for the overall points day victory. Chambers and Annunziata would go back and forth multiple times, but eventually, Chambers would take the lead and run away, winning by a few kart lengths. Chambers has been a step ahead of Annunziata these past few races. This sets up an awesome points battle at NJMP in a few weeks. Rhule wouldn't be all that far behind in the fight for the lead. She would finish a second back, in the third spot. Andrieux and Flynn would be fourth and fifth. There weren't a whole lot of changes in Junior outside of the front two. Annie Rhule would edge out Valentin Andrieux for the final spot podium by just three points. Dylan Flynn would round out the top five in points.
Formula Shifter
Pitt Race again brought a load of talented drivers across the shifter classes. Race Liberante was one new addition to shifter, as he moves over from the Formula TAG class. Liberante just had won in Shifter at the Summer Nationals. Meanwhile, we also have Paulo Castagnetti, the Italian driver who came all the way from Italy to race Gear-Up. There were also the regular frontrunners, Kyle Apuzzo, Lucio Masini, and Rob Bujdoso. Qually saw Paulo Castagnetti on top by under a single tenth of a second over Liberante. Apuzzo would be P3, with Masini P4, and Bujdoso P5.
The Pre-Final saw some serious issues for some frontrunners. Of the fastest three drivers, only one would finish the race, allowing Kyle Apuzzo to walk away from the field. Only one driver, second place Checkered Motorsports driver Robert Bujdoso would finish within ten seconds of the leader. Owen Clark would finish third, with Masini fourth, and Steve Libretto would round out the top five. An engine problem would take out Castagnetti while fighting inside the top three, while Race Liberate would have bumper fall off and be black flagged while running out front. This would set up Liberante in 12th for the start of the final, and Castagnetti 13th.
The Final started off quite terribly for "Mustache Man", as he would go from P1 to P5 within the first lap. One the other hand, the start went unbelievably for Liberante and Castagnetti who would be P3 and P4 respectively by the end of the first lap. Lucio Masini would take the lead on the start, but simply didn't have the speed to stay up front early, and was passed immediately by Rob Bujdoso. Budjoso would lead the first lap, but not much more, as Liberante would take the lead on lap two and not give it up again. Bujdoso was briefly passed by Paulo Castagnetti, but Castagnetti simply could not catch a break, as he would spin in turn ten, and drop all the way back to 14th position, more than twenty seconds off the lead. Castagnetti would make an utterly incredible charge back to the front, getting all the way back to fifth and finishing just a couple seconds off the podium. Apuzzo would rebound from his terrible start to finish second, and Lucio Masini would round out the podium. Rob Bujdoso would emend up P4.
Formula Mini Rok
Formula Mini Rok brought five familiar faces from TAG Cadet over: Jesse Coon, Lucas Szabo, Daniel Binder, Thomas Chrisman, and Sean Sholtis. Qualifying would see a tight battle between Szabo and Coon, as they would bump draft to lap times separated by just nine one thousandths of a second. Szabo would take the pole, with Coon right behind, and Binder P3. Chrisman and Sholtis would round out the field.
Jesse Coon would manage to run away with Heat #1, winning by over six seconds. Lucas Szabo and Daniel Binder would battle all race long, which is what allowed Coon to get so far out in front. Every lap, these two were swapping positions. On the last lap, Szabo held P2, and Binder looked everywhere for an opportunity to make his move. He couldn't find a spot, but he did get a major run out of the final corner. Binder got right up next to Szabo, but would miss out by just 3 one-hundredths of a second. Chrisman would be P4 and Sholtis P5.  Heat two would see big problems for Lucas Szabo, as he would retire with two and a half laps to go. Szabo would finish fifth place. Coon would make a gap back to Dan Binder in second, as Binder got held up by a slowed and ailing Szabo. Tom Chrisman and Sean Sholtis would have a battle for P3, but in the end, Chrisman would use brilliant defense to edge out Sholtis by a single tenth of a second.
Heat #3 put a big loop in the day. Jesse Coon, who was on track to sweep the weekend, would finish second, because Daniel Binder was significantly faster once the rain came. Mid race, at about lap four, a light drizzle hit the track, eventually wetting the track surface, and slowing lap times by 15+ seconds. Binder would win by 4 seconds, with Coon coming home second, Szabo third, and Chrisman 4th. Sholtis failed to start the race. Coon would still win the day overall, with Binder coming home second, and Szabo taking the final step on the podium.
Formula TAG
Justin White, like Jesse Coon, was on pace for a perfect weekend… and then the rain came. But more on that in just a minute. In Formula TAG with Race Liberante gone, it seemed as if no one could challenge Justin White. But, as one stud leaves, another comes in. Collin Daley elected to do double duty this weekend, running both Formula TAG and KZ Shifter. In the beginning, White still dominated, putting his #332 CompKart on pole by over three tenths of a second. AJ Zale would be second in his #314 TonyKart, with Collin Daley P3. Full Tilt's Julian Peacock would be fourth, with Amelia Cangialosi earning the fifth starting spot. In Heat #1, White would run away with the race, winning by 3.5 seconds. Collin Daley and AJ Zale would fight for second, but in the end, Daley would earn that second spot by just over a tenth. Cangialosi and Peacock would fight for fourth, and in the end Cangialosi would get that spot.
In Heat #2 there'd be a large battle for second. White again would run away, this time winning by over 4.5 seconds. But in second, Daley, Zale, Peacock, and Cangialosi would all finish within a second of each other. In the end, it would be Peacock who worked his way through the field to end up second. Collin Daley would lose a spot and fall back to third. Zale would drop to fourth, and Cangialosi to fifth.  Before the third heat race, drivers and teams were given fifteen minutes to switch over to wet tires. It was a light drizzle during the Mini Rock race, but as the Formula TAG race progressed, it started pouring. In the rain, Collin Daley was way faster than the rest of the field. He ran the fastest lap in the race by about seven tenths. He would win Heat #3 by 12 seconds over AJ Zale. White would come home P3. Calvin Wetzel and Jalen Dhanolal would both work their way into the top five for the first time all weekend long. Julian Peacock was scored as the last running kart, as he cut the track two times over the course of the rain race and struggled to stay on track. Peacock got off to a hot start, as he came out of turn one in the lead, but that only lasted until turn two, when Peacock over drove and lost control. His P6 would knock him off the podium. White would beat out Daley by five points. AJ Zale would round out the podium.
KZ
Three top names from Formula Shifter would move over and compete in KZ as well: Lucio Masini, Kyle Apuzzo, Paulo Castagnetti. Three new names, however, would be right up front fighting for the win: David Carmendy, Collin Daley, and Alex Manglass. In qualifying, Paulo Castagnetti would come out on top, just beating out Kyle Apuzzo and Collin Daley by under two tenths of a second. Alex Manglass and Lucio Masini would round out your top five. So the racing in the pre-final was actually pretty spread out. Masini and Carmendy had a battle for fifth, with the spot going to Masini. However, Masini would actually be starting fourth because second place finisher Paulo Castagnetti would fail to report to tech, and he would be disqualified. So, the top five would be Collin Daley, Kyle Apuzzo, Alex Manglass, Lucio Masini, and David Carmendy.
I tried my best to be concise with the pre-final, because the real action came in the final. During the final, I witnessed the most aggressive rainstorm I have ever seen. It was a torrential downpour. Visibility was low, there was a swimming pool were there should've been a race track, and drivers struggled to stay on track. I would love to give an awesome recap, but I couldn't see all that much. I know this much, every single driver in the field drove off the racetrack, except for one. Kyle Apuzzo harnessed the power of his mustache to stay on track and win by 27.6 seconds. Everyone else slid everywhere, with all drivers going off the track at least once, and most going off more, Paulo Castagnetti actually drove backwards on the racetrack after using a cut through, and got a little lost. He drove head on towards the leaders before finally realizing what happened. Castagnetti struggled to stay on track the rest of the race, and would end up pulling off early, finishing eighth. Daley and Carmendy would fight for second, but in the end, Daley's consistency earned him the second spot. Andrea Nieri also used a cut-through, the same one that Julian Peacock used in Formula Tag, but Nieri did not benefit from the maneuver and gave the positions back.