Building Better Kart Clubs Conference II – An Overwhelming Success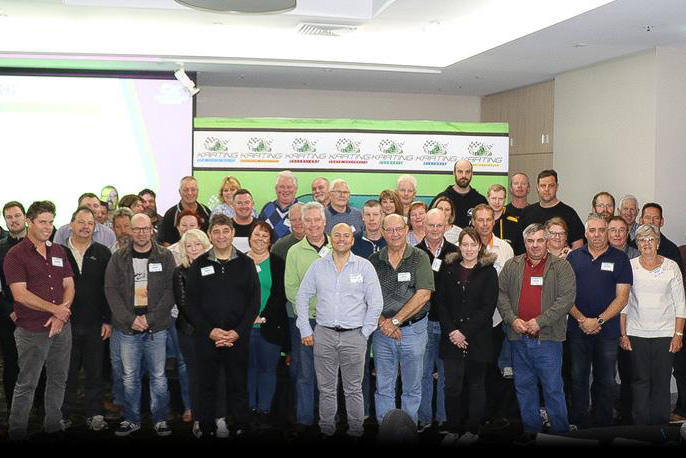 More than 75 attendees were a part of the second Karting Australia Building Better Kart Clubs Conference held in Melbourne last weekend.
Club and State representatives from every State in Australia and the Northern Territory, along with members of the karting industry attended the two-day event.
Conference attendees heard presentations from Australian Grand Prix Corporation Chief Executive Officer Andrew Westacott, Formula 1 World Championship Race Director Michael Masi and Victorian Country Series Co-ordinator Paul Feely along with Karting Australia Chief Executive Officer Kelvin O'Reilly and Chief Operating Officer Lee Hanatschek.
Again, the program was dedicated to developing Grassroot karting and in particular the Club Level of the sport – which incorporated a focus on the potential of the 4SS Classes to add significantly to membership and participation growth at Club level. It was during the focus on 4SS where the attendees were provided with some insightful thoughts from Eastern Lions Kart Club President Steve Pegg, SP Tools' Kevin Davis, and Patrizicorse's Michael Patrizi.
Admitting to initial scepticism about the 4 stroke class, Pegg spoke proudly of the difference that 4SS was making at his club with the great support of members of the karting industry.
Following the opening day of presentations, Sunday morning's program consisted of a stimulating planning session with Sports Community's Steve Pallas about how Clubs could build their profile and continually expand their membership base.
"This year's Building Better Kart Conference was built on the strong foundation that was laid during last year's inaugural conference and it was a significant success," said O'Reilly.
"The vibe in the room all weekend was always positive with State Associations, Club Representatives and Industry Members all working and collaborating towards the common goal of building karting communities that work and play together.
"With presentations from a variety of people from within and outside of the sport of karting, it opened the thought patterns for the attendees to be able to be inspired to grow their Clubs through a variety of means.
"The conference was only two days and now the focus is on the Clubs putting the lessons that their representatives have learnt into practice over the next 12 months – which within 24 hours some have already started to do so."