PRI 2019 Offers New Features, Programs And Exhibit Areas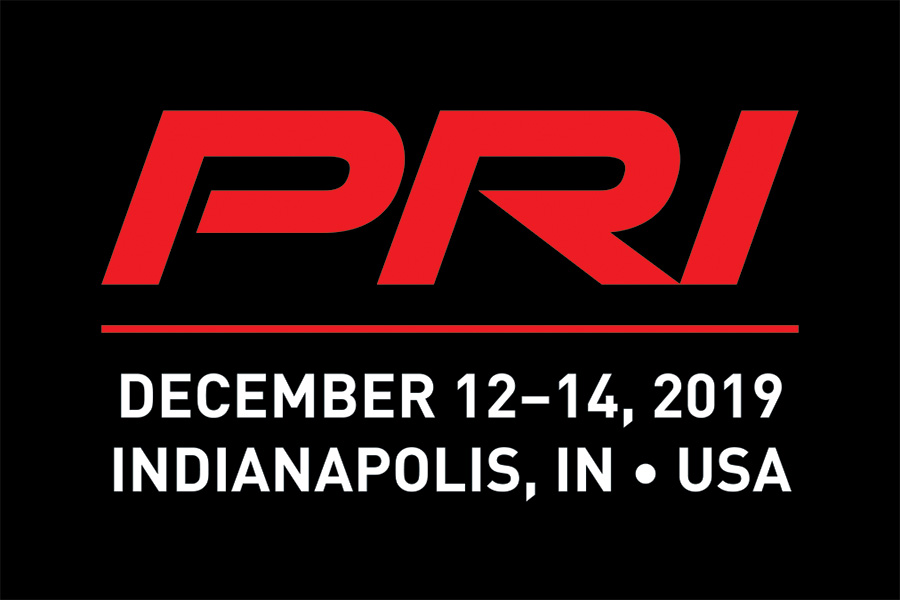 The 2019 PRI Trade Show will provide attendees unprecedented educational and business opportunities that make it a must-attend event for industry professionals.
With new features, an expanded exhibit area and the most comprehensive educational and technical seminar program in its 31-year history, racing professionals won't want to miss the 2019 Performance Racing Industry (PRI) Trade Show.
A host of new features and amenities are designed to make it easier for attendees to navigate and conduct business at the PRI Show, as well as provide them with the latest innovations and information the industry has to offer.
"The race industry is constantly changing, and we strive to evolve with those changes," said PRI Trade Show Director Karin Davidson. "We've innovated and are excited about what's new at the 2019 PRI Trade Show. We're confident that the upcoming show will provide motorsports professionals with the best opportunity to advance their businesses and careers."
Among the highlights of the 2019 PRI Trade Show are:
* This year's Show will expand onto the field of Lucas Oil Stadium for the first time ever, allowing trailer exhibitors to showcase their product lineups alongside their booths to attendees who are shopping for a race trailer, motorcoach, hauler or toterhome. By moving the trailer exhibits directly onto the field, the popular Featured Products Showcase, which gives exhibitors an opportunity to further highlight their products and increase connectivity with buyers and media, will move into the exhibit halls of Lucas Oil Stadium. These two moves will also allow for the addition of a second coat check and Pit Stop Café concession area in the Lucas Oil Stadium corridor to accommodate attendees who visit the new exhibit areas.'
"These new exhibit areas give buyers and media the ability to see the latest trailers and hottest products in the industry easily in one central location," said Davidson. "It's a good way for attendees to maximize their time at the Show, easily identify the exhibitors that appeal to them, and have more time to take part in all of the programs available during the Three Biggest Business Days in Racing."
* The PRI Show Education Program has expanded in 2019, giving Show goers more opportunities than ever to learn valuable strategies, insights and solutions in exclusive seminars on a variety of subjects. To facilitate attendance, a new PRI Education sign-up page has been integrated into the PRI Trade Show's attendee registration process and online in your Map Your Show planner.
* The PRI Show annually attracts buyers and media from over 70 countries. In order to provide added value and opportunity for overseas attendees to conduct business, an expanded International Center will be housed inside the Indiana Convention Center's 500 Ballroom. This area will feature private meeting rooms, free Wi-Fi, printer access and interpreters from several countries who are available by appointment at no charge to assist during meetings. Additionally, a new PRI International Trade Roundtable, part of the expanded education program, will feature overseas dealers and distributors representing key motorsports markets across the globe discussing international racing trends and business opportunities.
* Ralph Sheheen, president and co-founder of SPEED SPORT, will leverage his passion for and knowledge of motorsports in his role as the new host of PRI's Grand Opening Breakfast, which serves as the Show's traditional kickoff. Sheheen is the Breakfast's first new host in 10 years, and he'll lead the program while industry professionals enjoy a hot breakfast before the start of the PRI Show.
"In addition to these expansions and enhancements, the 2019 PRI Show continues to be the place to see the latest industry innovations throughout the Show floor and in exhibit areas that are unique to the PRI Show, such as Machinery Row," said Davidson. "This year's Show will be truly unique and one you don't want to miss."
Held December 12-14, at the Indiana Convention Center in Indianapolis, the 2019 PRI Trade Show will feature over 1,100 companies exhibiting in more than 3,300 booths and showcasing the latest products, services, machinery, simulation and testing technologies, and trailers for the racing industry in a single location. Now in its 32nd year, PRI encompasses all forms of racing and attracts attendees from all 50 states and all over the world, including professional race teams, retail shops, warehouse distributors, engine builders, fabricators, dealers, installers, jobbers and media.
Known as Race Industry Week, the days leading up to and including the Show will offer a range of motorsports-related activities in and around the Indiana Convention Center beginning on Monday, December 9. Numerous conferences and seminars, among them the Race Track Business Conference and International Council of Motorsport Sciences' Annual Congress, offer unlimited business opportunities and provide invaluable insight on the latest technologies and how to apply them throughout the racing world.
To register for the 2019 PRI Trade Show, secure hotel reservations and sign up for free business seminars, log on to prishow.com. To view the PRI 2019 Floor Plan and Exhibitor List, visit pri2019.mapyourshow.com.