Karter X – The Unknown Pro – SummerNats Saturday
Intense racing, hard work and a focus on Sunday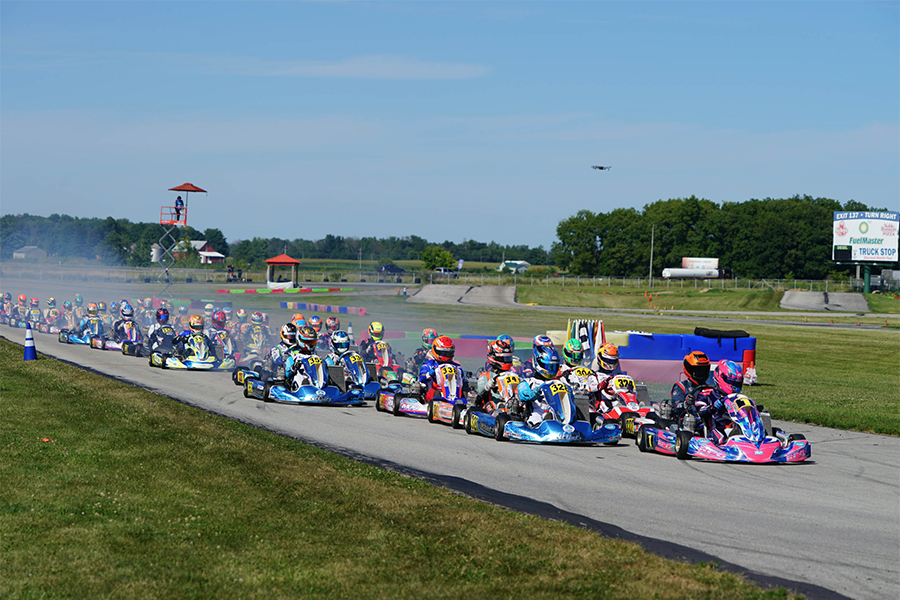 This is a new editorial offering – managed by EKN Contributing Writer Blake Hunt – is aimed at providing a unique look at the paddock and competition at major events through the eyes of one of the sport's top pro drivers. The driver always will remain anonymous, so we'll refer to him or her as 'Karter X'. She or he will be competing in the X30 Senior this weekend, so we expect much of the focus to be on that particular class. This is the first installment of this editorial series, and we hope you enjoy it. Our plan is to publish daily segments from our new contributor. – Editor
Event: Superkarts! USA Pro Tour SummerNationals
Track: New Castle Motorsports Park – New Castle, IN
Focus: Saturday Finals
One of the few struggles of being in the Pro class for some time is that it's very tight competition. If you're going to run up front, you really can't afford to make any mistakes at all. So every lap needs to be spot on, continuously. Another struggle would be with the pressure of being in such a high tier class – everyone has their eyes out for one another on track and everyone has raced each other multiple times so each driver kind of knows the 'next move' that another person may do on track. When you're running in the top-five, the last few laps of the final are more crucial now than ever to not make any mistakes and to not crack under pressure if you want to get a top finishing spot.
Saturday's race day was pretty intense, to say the least. There were a lot of chassis adjustments that had happened, and finding out different gear ratios that other drivers were on benefitted us during qualifying. During the Prefinal, the racing was hectic. A lot of bonehead moves and some of them paying off – a little of both. During the Final, it got hairy on the start, per usual. I was able to get a good jump on the people who were in front of me and I was able to maintain a pretty good finishing position. But during the final, I found at least a tenth of a second on a specific turn that will benefit me going into qualifying for Sunday's race.
With the day ending mediocre for me, I spoke to my tuners and got insight of what changes we will make for Sunday's race. A good night's rest, and a solid plan that everyone agrees on definitely helps me decompress to look forward to tomorrow. Since I didn't finish how I expected to, over the years I've learned to not be so hard on myself because that will ruin any mental momentum that I may have for tomorrow.
I'm anticipating that Sunday will bring a better and more successful day for me.
Hopefully..