Karter X – The Unknown Pro – SKUSA SummerNats
Friday practice thoughts from our undercover driver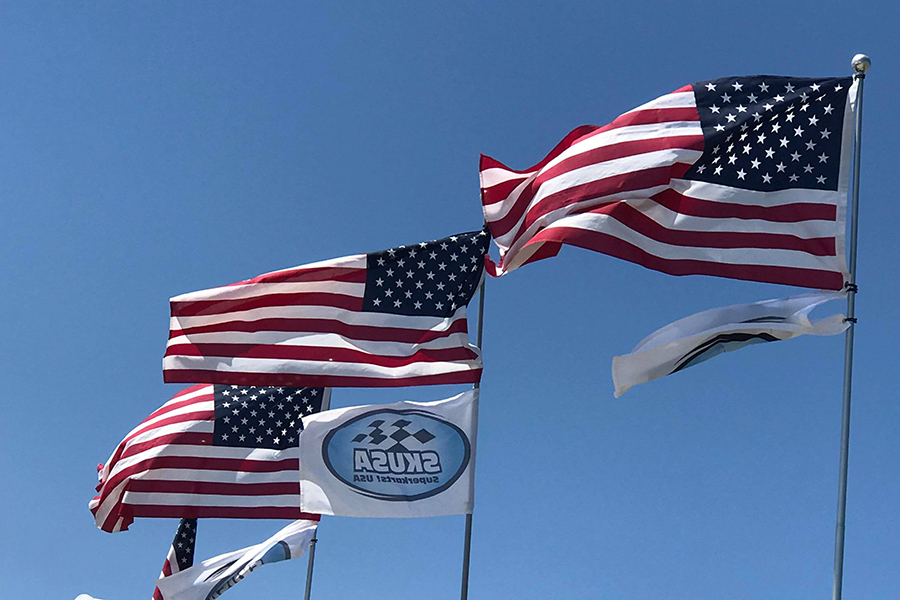 Event: Superkarts! USA Pro Tour SummerNationals
Track: New Castle Motorsports Park – New Castle, IN
Focus: Friday Unofficial Practice
I think the extra section of the track that they added is a really cool feature. It adds a little more character to the track. After driving for a full practice day, I have gotten used to the 'ski jump' and I actually enjoy the layout more. It is more technical than I thought it would be. As more grip lays down each session, you're able to break later and later on top of the hill, and that can be a rush. It's pretty sick.
As far as speed goes during practice, I wasn't surprised who was up front. You have some young talented drivers who are showing their talent on this technical layout. I'm actually surprised that Danny Keirle wasn't top-five yesterday, but we'll see what he turns today. He's an excellent driver and won the Worlds two years ago, so it should be fun battling with him up front. There's a few international drivers here today so it shouldn't be shocking that they're going to run up front, being so successful in Europe.
With free practice done, I felt my speed in some sessions was quite well. I was fairly fast on used tires, which is a positive result going into Saturday's races. We did a few chassis adjustments which helped tons. Should be a good race day with a lot of battles.
I haven't really heard of any drama unfolding, but there was a lot of people gossiping and still super upset about what was posted on social media. I thought more people would post on the eKartingNews.com Facebook post about it, and was surprised there was only about three comments on there. Tons of people were asking who 'Karter X' is, and I thought the post about social media was spot on. Doing these posts is pretty cool because some people even asked me if I was 'Karter X', I guess you can say I have a pretty damn good poker face.
During practice, there were a few people who pissed me off. People were trying to white line the race track during a practice day, and treated a few sessions like a race. I'm literally out here trying to save my equipment and not crash, and learn the track – but I guess some drivers don't have the same mentality. Money might not be an option, I suppose.
As the day went on with more people putting on new tires, rubber was put down harder each session. It shows with some drivers, that they don't really know how to adapt to a track that is gaining more and more grip. They don't really change their lines, break later, or carry enough speed through corners. So they get stuck at a wall at the same speed while everyone else continuously gets faster. 
Hopefully today goes by pretty good and I get decent results. We'll see how it goes, and I'll check back in with another post tomorrow.