BirelART North America Set for Superkarts! USA SummerNationals
New Castle Motorsports Park will be the stage for 21 drivers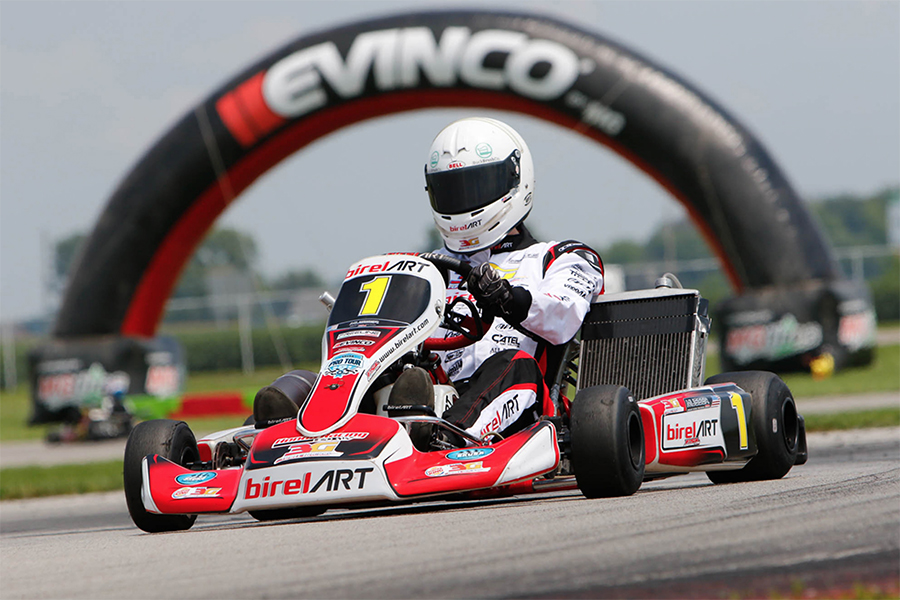 PSL Karting and its dealers will be fielding a massive squad of BirelART drivers this weekend at the SKUSA SummerNationals
August 8, 2019 – With the end of the race season on the horizon, the Superkarts! USA (SKUSA) Pro Tour will end their 2019 campaign this weekend at New Castle Motorsports Park (NCMP). Located just 45 minutes east of the motorsports capital of the world, Indianapolis, Indiana, one of the country's top karting series will crown series champions come Sunday afternoon. BirelArt North America will enter 21 competitors from three different countries and a handful of dealers in the fight for victory.
"We have 21 drivers in attendance across our strong dealer network," explained Dominic Labrecque. "We have a shot to win multiple classes on track as well as a couple series championships. The New Castle Motorsports Park facility is one of the longest and fastest tracks that we compete on this season, and the draft plays a pivotal role in being able to come out on top, but we are very excited to get the weekend started."
BirelART North America's largest contingent of drivers will be seen in the IAME Mini Swift category as six hungry competitors will be fighting for the top step of the podium led by Caleb Gafrarar. Thomas Nepvue will head up the X30 Senior quartet while frontrunners Mathias Ramirez and Davide Greco will do battle in Pro Shifter. Perennial championship contenders Ryan Kinnear and Jordan Musser will duke it out in Shifter Masters as the pair have been the drivers to beat all season long.
Labrecque continued, "A huge thank you to our dealers for their continued sales, service and support. Without them, we would not be where we are today. This weekend we will have drivers compete with PKS Kart Supplies, PSL Karting, RPL Racing, Phil Giebler Racing, Cambrian Karting and 3G Racing and though we are all battling for race wins and podium results, this group is a major part of the BirelART North America family."