Xtream Rock Island Grand Prix powered by Mediacom Confirms Veteran Race Staff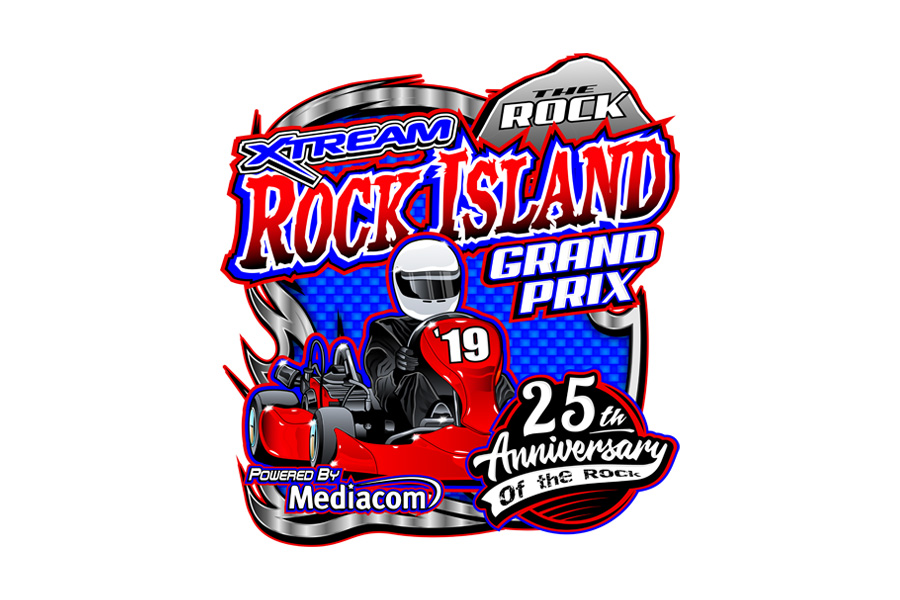 The Xtream Rock Island Grand Prix powered by Mediacom has announced its race staff for 2019, the event's 25th anniversary. Rock Island is the only time each year that this all-star team of officials work together.
"Over the years we have had the top officials available from across the U.S. and Canada. A major street race environment like this is very unique to the sport and our team has proven year after year that it is able to adapt to the challenges it provides. They also represent some of the most experienced officials in the sport and we are blessed to have them back year after year," said Grand Prix president Roger Ruthhart.
"Each year it's like the family come home for Christmas," Ruthhart said.
The core of this year's team remains essentially unchanged, although several have been added this year to address the challenges of 4 cycle tech and the growing number of classes involved.
"While we are somewhat limited in the tech we can do on a sidewalk under pressing darkness and an Awards Ceremony, technical inspections are an important part of the program and our goal is to be as thorough and fair as possible," said Ruthhart. The race program has also been adjusted to better facilitate more complete tech.
Officials for the 25th annual Xtream Rock Island Grand Prix powered by Mediacom and their years of service at Rock Island include:
Terry Riggins, Indiana, race director (15 years at Rock Island)
Troy Meyer, Iowa, asst. race director (20 years)
Bob Monday, Indiana, asst. race director (14 years)
Jason Burgess, Illinois, asst. race director (3 years)
Tom Argy III, New York, flagman (20 years)
Tom Thelen, Texas, timing/scoring (20 years)
Debbie Duffy, Iowa, timing/scoring (21 years)
Denny Marion, Illinois, grid steward (5 years)
Lisa Meyer, Iowa, grid (20 years)
Robert Murray, Wisconsin, grid (3 years)
Joe Bliven, Illinois, grid (3 years)
TECH
Jack Hoegerl, Illinois, (22 years at Rock Island)
Bob Scott, Illinois (4 years)
Marty Murray, Wisconsin (4 years)
Steve Vermeer, Minnesota (1 year)
Bill Hamilton, Illinois (1 year)
Becky Scott, Illinois (1 year)
Kearstyn Scott, Illinois (1 year)
Ian Snyder, Illinois, scale (5 years)
CORNER MARSHALS: Becky Rasmussen, 21 years; John Kreider 23 years; Craig Fyfe 19 years; Dan Johnson 17 years; Paul Reed 15 years; Chad Phillips 14 years; Andy Green 14 years; Tom Rasmussen 14 years; Michael Murphy 11 years.
Sponsors for this year's event include: Mediacom, Jumer's Casino & Hotel, Hoosier Tires, LeCont Tires, Gett Industries, Briggs & Stratton Racing, Modern Woodmen Financial/ Joseph W. Schurr financial rep., CBS TV4 / Fox 18 and CW, Schurr Power Racing Engines, RLV Tuned Exhaust, Sunbelt Rentals, AMT Ambulance, Johannes Bus Service, The Dispatch-Rock Island Argus-QC Online.com, Holiday Inn Rock Island, eKartingnews.com, Courtesy Car City, Gas & Electric Credit Union, Rogan Scale, Triple E Sales, Curry's Transportation, Miller Trucking and Excavating, Brenny's Motorcycle Center, Hiland Toyota, QC Gearheads, RIGP Corner Workers, Becky Rasmussen, Quad City Camaro Club, HMG-TB Kart Indy, City of Rock Island/Ald. Dylan Parker and the local radio stations Q106, Fox Sports QC, WOC and WLLR.
As always we are ready to answer any questions. Email rockislandgrandprix.com, visit us on Facebook, or call 309-292-8133. More information can be found at rockislangrandprix.com .