Gearup in New York Draws Solid Crowd and Provides Incredible Racing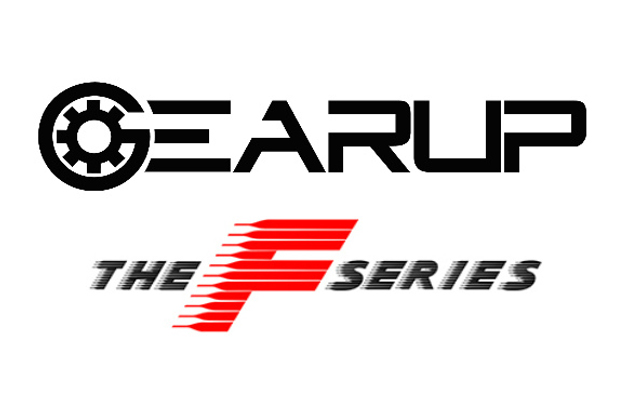 Upstate New York is a large, wide open and tranquil place. Somewhere amongst all that quiet, just along the Canadian border and St. Lawrence River, lies an incredible racing spectacle: New York Race Complex. This karting gem provides some of the most beautiful scenery, and arguably the best racing in karting. The only caveat? You've got to get to the track first.
This past weekend (July 20th-21st), NYRC played host to Rounds 3 and 4 of the Gearup F-Series Challenge. Already tense championship battles further intensified, the racing was action packed, and the weather was perfect. The fans were ready, the officials were ready, and, perhaps most importantly, the drivers were ready to put on one hell of a show.
SATURDAY (ROUND #3)
Cadet
Cadet saw many familiar faces, as Binder, Coon, Szcabo, and Thomas Chrisman all ran double duty. The seven kart field also included the likes of Daren Long, Holly Thiel, and Arman Major. Binder dominated qually, putting in on pole by over a half a second. Coon and Long would round out the top three. Szabo really struggled in qually, ending up 1.5 seconds off the pace in P6.All day long, Binder had a leg up on the field in Cadet, winning each heat race by over one half-second. Jesse Coon would be the bridesmaid all day, running second closely behind Binder, but could not quite figure out how to take home the checkered. Third place was a little more competitive, as three drivers would take home third across the three heat races. It ended up being the #9 of Darren Long that would eventually prevail and take home the final podium spot.
Formula Shifter
The top of the charts in Formula Shifter were filled up by the name of one man: Goose. Just kidding. It was actually Kyle Apuzzo in the 403 who utterly dominated Formula shifter, in what was an incredible drive. Apuzzo piloted his 403 Compkart to pole, the pre-final victory, and the final victory. Apuzzo would win the final by 8 seconds in the final, well ahead of the #26 GP Motorsports kart driven by Lucio Masini, and the #405 Birel driven by Owen Clark. Apuzzo, AKA "The Mustache Man", did have to fight through some adversity in the final, as a terrible start would send him back to sixth. By lap ten of twenty-five however, Apuzzo would reclaim the lead from. Lucio Masini and run away with the win.
In the Iron Man class, Frank Rapisarda won by 15 seconds over Tim Armstrong. John Ciufo would come in third, but following a post race penalty, he would be scored behind Gunnar Van der Steur in fifth (15th overall). The final step on the podium would actually end up going to the #327 0f Csaba Bujdoso.
KZ Shifter
Oh. My. Goodness. KZ Shifter was one hell of a race, and even that is an understatement. In qualifying it all started as the top six were all separated by less than two and a half tenths. Alex Manglass in the #131 CRG put it on pole, with Apuzzo the Mustache Man in second, Stefano Lucente in third, Lucio Masini in fourth, Collin Daley in fifth, and the #7 of Jason Henrique in sixth. Things would get mixed around big time in the Pre-Final. A mechanical failure would knock out Stefano Lucente early in the race, knocking him back to P8. For almost the entirety of the race, Alex Manglass did a fantastic job of maintaining his lead. But, unfortunately for Alex, only the last lap matters, and with two to go, Collin Daley would make his move and go through to the lead. Apuzzo would take advantage of this maneuver, and he would go to P2. Manglass would hold on to P3, with Masini and Henrique rounding out the top five.
The field was set for the 25 lap monster final. Collin Daley ran a different line the entire race compared to everyone else, and boy did it make him wicked fast. Heading into the chicane at the end of the front straight, Collin smashed the curbing unlike any other of the 100 or so drivers scheduled to race at NYRC. Alex Manglass felt like he had something to prove because a certain announcer didn't talk about him enough (Sorry Alex). Kyle Apuzzo was giving his all to go two for two on the day. This race, even though there were only eight drivers, had storylines left and right. Early in the final, after making it a five kart train for the lead, Stefano Lucente and Lucio Masini would make high speed contact and get airborne at the end of the straight heading into that chicane. Lucente would get refired, but would be black flagged for mechanical reasons. That left three competitors to duke it out for the win: Apuzzo, Daley, and Manglass. All race long, the action was tight, with the front three being nearly bumper to bumper. With only two laps to go, Manglass was running third and falling a little behind. However, and this minute, Collin Daley and Apuzzo got aggressive. They starting jostling for position, and before you knew it, Manglass was back in P1. Daley and "Mustache Man" made somewhat significant contact into turn two, and Manglass flew right by to reclaim the lead. Manglass would take home the win with Daley second and Apuzzo third, after an action packed race.
Formula J
Formula Junior? More like Formula Female. Formula J was headlined by two incredibly talented young female drivers in MDR's Chloe Chambers and Checkered Motorsport's Annie Rhule. In qualifying, Rhule, Chambers, and TFR's Thomas Annunziata would be separated by less than one tenth of a second for the top three spots respectively. Dylan Flynn and Valentin Andrieux would round out the top five. Heat one would see Annie Rhule and Chloe Chambers run away from the field and have an incredible battle, with Annie and Chloe swapping the lead on the final lap. Rhule would come out on top by just over one half of a tenth of a second. Annunziata would come home third, 7.5 seconds back.
In heat two, Chambers would get her revenge when she reclaimed the lead halfway through the session, and would never relinquish it. Rhule would come home second. Valentin Andrieux would be P3. Thomas Annunziata would drop out of the race after lap two, and finish P11. Heat Three brought a one on one showdown for the overall victory. Chambers would get off to a terrible start, falling all the way back to P5, but would recover unbelievably quickly. She would go on to win by 2 seconds, after passing Rhule on lap three. Chambers would win the day, with Rhule coming home second. In third was the #26 of Valentin Andrieux, even though he finished sixth in the final heat, he had been consistent enough to earn the final podium spot.
Mini Rok
Mini Rok was a perfect example of how a small field can provide phenomenal and competitive racing (That's the first, but certainly not the last time you'll be hearing that). Mini contained six drivers who took the track for qually. Joe Launi, Jesse Coon, Lucas Szabo, and Daniel Binder would headline the field and provide an exciting qualifying session in which those four were separated by less than one tenth of a second. In the first heat, Szabo fell out of the draft of the front pack, and left Launi, Coon, and Binder to fight for the victory. In the end, after some serious battling, Joe Launi would prevail in the first heat race following an utterly brilliant last lap pass, with Coon and Binder rounding out the top three.
In Heat Two, we would see the fight for the lead drop another kart, as Jesse Coon struggled to keep up with the front two. Dan Binder stole the lead from Launi on lap two, and managed to keep it the rest of the way, just fighting off Binder by one tenth of a second. Szabo would round out the top three. Thomas Christmas would DNF. It was a poor weekend for him, as he would struggle mechanically all weekend long in Mini Rok. Heat Three would see Joe Launi and Dan Binder switch the lead many times, with Launi making a brilliant move on lap six to take the lead. He would win comfortably, taking home the checkered by over seven tenths of a second. Launi would win the day overall, with the Parolin machine of Binder coming home second, and Jesse Coon would take third overall over Lucas Szabo by one point.
Formula Tag
Formula Tag was a two horse Compkart race between the 332 Justin White, and the 672 of Race Liberante. Amelia Cangialosi wasn't too far behind, but didn't quite share the pace of the leaders. In qually, Race took the pole by seven hundredths of a second over White, with Cangialosi in third about a half second back. Matt Goddard was in P4, and the Full Tilt Racing #5 of Julian Peacock rounded out the top five.
In heat one, Liberante and White worked together to break away from the #212 of Cangialosi. Justin White did everything perfectly; He even waited until the very last lap to make his move. White completed the pass, getting around Liberante for the lead with only one real corner and a kink to go before the checkered. But all Race Liberante needed was one corner. He threw it on the inside into the next corner immediately after getting passed, and took back his rightful position, winning heat one by under one tenth of a second. Unfortunately for White, that was one of his best opportunities all weekend to win a heat race. The top four would remain the same throughout all three heat races: Liberante, White, Cangialosi, and Goddard. Liberante would end up with a perfect sweep on Saturday, with nothing more than some heavy pressure from Justin White and Justin White only.
Formula 125
F125 was unsurprisingly heavily focused on Johnny B himself, John Bonanno. JB would be racing with a broken wrist after falling off a cliff a few weeks back while climbing a waterfall. However, similar to what we saw at Englishtown's Raceway Park, JB wouldn't walk away with it all day, as Full Tilt Racing tried it's best to stop the dominant reign of Bonanno. This time though, it wasn't Frank Runco who would stop JB; it was none other than Runco's mechanic, Mike Politis.
John Bonanno put it on pole by by over six tenth's of a second over Frank Runco. David Kool in the #11 was third, with Politis and Monopoly rounding out the top five. Kim Carapellatti, Phil "Piggy" Pignataro, and Heinz Keller were your top three in the Iron Man class. In Heat One, JB won by over two seconds over Mike Politis. Politis beat his teammate Frank Runco out, with Ricardo Tunes and Kim Carpellatti rounding out the top five. In Heat Two, everything changed however, as now Politis was starting right next to that fluorescently colored 672 machine. Politis would put a load of pressure on JB, finishing just a tenth of a second behind the leader. Politis was the fastest driver on track, but just didn't have quite enough to find his way around Bonanno. Runco would come home P3, with Nunes P4 and Piggy P5. Heat 3 would end JB's perfect weekend, with Politis ending up a measly four one hundredths of a second ahead of the 672. Politis made a brilliant pass on Bonanno on lap seven, and ran defensively the rest of the race to take home the heat three victory. Runco would come home third, with Kool fourth, and Nunes fifth.
Overall, JB would still win the day, with Politis coming home second, and Runco grabbing that final step on the podium. In Formula 125 Iron Man, Carapellatti would win the day in his 511, with Pignataro coming home second, and John Salsbury rounding out the top three.
SUNDAY (ROUND #4)
Following Saturday's incredible racing, Sunday managed to bring in more jam-packed action. Sunday brought tales of a little guy who always seemed to be the bridesmaid, a slightly older teen who couldn't manage to beat out an experience veteran with an extremely fitting first name, a man with a broken wrist who managed to dominate day two, the continuation of female dominance in JR, and, perhaps most importantly, the Mustache Man himself. Let's dive into it.
Formula 125
Formula 125 lost it's hero figure on Sunday, as Full Tilt's Mike Politis dropped out of the race and would not participate in Round Four of the Gear-Up F-Series Challenge. This means everyone at the track on Sunday saw plenty of the 672 CompKart of John Bonnano out front. JB would run a nearly perfect weekend, putting it on pole by a half second, and leading every lap of every single race except for one. Bonnano's competitors were spread out across the track in every race, with Runco, Carapellatti, Krol, and Pignataro being his biggest competition. In race one, the top five were all fairly spread out, with Krol coming home second, Nunes third, Piggy fourth, and the #511 of Carapellatti in fifth. Runco would wreck early, but would recover to finish P7. Heat two saw Bonnano run away again, clearing the field by nearly five seconds. As Keith Raffa likes to say, "It seems like I really enjoy talking about Bonanno", but the fact is, Johnny B just runs flawlessly nearly every time he is on track. Runco would end up P2, with Krol and Carpellatti having an absolute drag race at the line for third. Ultimately, Krol would take the spot by two one-hundredths of a second. Phil Nguyen would manage a P5 in this second heat. Phil Pignataro would wreck early, and would only complete six of the ten scheduled laps. It's almost like we should make JB race with two broken wrists instead of one, because he would win heat three by over two seconds over Frank Runco. Piggy would rebound to finish third, with Craig LaRue in fourth, and Ricardo Nunes in fifth. Bonanno would obviously win Sunday overall, with Runco in P2, and Dawid Krol snagging the final podium step even though he had an 11th place DNF in the third heat. Kim Carapellatti would win in Iron Man 125, with Piggy coming home second, and the #3 machine of Paul Montopoli grabbing third.
Formula J
If you were expecting more of the Chambers-Rule show, unfortunately, you'll be disappointed. It wasn't that the racing across the field was bad, it was just that Chloe Chambers and Tony Lishak found something on her #888 TonyKart that but that machine on rails for Sunday. She would take the pole position by four tenths of a second, qualifying directly ahead of the TFR #702 driven by Thomas Annunziata, who would snag second over Annie Rhule by a half a tenth. Valentin Andrieux and Dylan DenHaese would round out your top five. Chambers would continue her dominance in the heat races, winning all three by over 2 seconds. Rhule and Annunziata would battle it out for the second position throughout the heat races. Rhule would take second in the third heat race, with Annunziata taking home P2 in the other two events of the day. Dylan DenHaese would be the third driver to cross the stripe in Junior Heat Two, but would eventually lose that position due to penalty. So, Chambers would take the day in Formula J, with Annunziata coming home second, and Annie Rhule in P3.
Mini Rok
Formula Mini Rok saw what was arguably the best racing of the whole day. In qualifying, the top three were separated by under two tenths of a second. Joe Launi, Jesse Coon, and Lucas Szabo would be your top three respectively, with Dan Binder and Tom Christmas rounding out your small but extremely competitive Mini Rock field. Heat one saw some unbelievable action, as Launi and Coon duked it out for P1, and Binder and Szabo had their own battle for P3. In the fight for the win, Coon would wait patiently to make his move on the final lap, only to be thwarted by Launi. Launi would make a brilliant move and take the position back, winning by just over two tenths of a second at the line. Meanwhile, in the fight for third, Binder would hold off a late push by Lucas Szabo and maintain the position. Heat two saw more of the same, except now, Dan Binder wanted a piece of the action. He would join the fight for the lead, as the top three would end the race less than three tenths apart from one another. The main fight however, was again between Coon and Launi. These two would trade positions multiple times throughout the event. But, on the final lap, Coon would make his move, and this time it would stick. Coon would take the win at the line by just eight one hundredths of a second, with Launi second, Binder third, Szabo fourth, and Christmas rounding out your top five. Heat three would see controversy, as the sticks would be shown with one to go instead of the white flag. This was to no fault of the F-series staff, as it was a simple miscommunication aided in part by an issues with the timing system. But unfortunately, in such a competitive race, that has a huge impact. With Szabo dropping out due to engine issues, three of the remaining four karts were bumper to bumper through the course of the entire race. After a heat race loaded with battling, close running, and position changes, it was supposed to be the climax of the weekend for these three, but ended in disappointment for Coon and Binder, as they would come up just short as Launi would take the checkered. Launi would win the weekend, with Coon taking the second step on the podium, and Binder coming home third.
Formula Shifter
I expected much of the same in Formula Shifter class, and thought Apuzzo would easily win the days events. My prediction got off to a cold start, as it was actually the #554 of Josh Conquer taking home the pole position by just a hundredth of a second over Kyle Apuzzo. Lucio Masini would park his machine third on the grid, with Owen Clark and Steve Libretto rounding out the top five. The upset alert would not last long however, as Apuzzo would easily reclaim the lead from Josh Conquer in the pre-final, going on to win by almost three seconds. Conquer had five seconds on Masini in third, who had over two seconds on Clark in fourth. There was an awesome battle for fifth between Chris Matthew and Steve Libretto, with Libretto losing out on P5 by just over two tenths of a second. I know this is a massive surprise, but Apuzzo would go on to win the final by over five seconds on Josh Conquer. Lucio Masini would come home third, with Chris Matthew fourth and none other than Marco Oldhafer (Little Marco, not the Marco with a RIDICULOUS hat tan-line who also happens to be my boss and the F-Series promoter) came home P5. Owen Clark and his #405 Birel would break with just five laps to go while running P4. In our Iron Man class, Mike Rivera would take home the win, with John Ciufo coming home second, and Frank Rapisarda taking the final podium step.
Formula Tag
Formula Tag started off with a reverse in the front row, as White would narrowly edge out Race Liberante for the top spot on the starting grid. Amelia Cangialosi would start third for the first heat race, with Sutter Gabel and Matt Goddard rounding out your top five. In the first heat race, White would hang on to the lead for almost the entirety of the event. But, Liberante was too much for the young Senior driver to handle, as with just four to go Liberante would muscle the lead away from White. Liberate would be ahead at the line by just five one hundredths of a second. In third, it would be Julian Peacock, as Cangialosi spun early on the exit of the final corner and spent all race recovering to finish P7. It's a shame too, because Cangialosi found something over the course of these last few races, and began churning lap times as fast (if not faster than) our two CompKart leaders. Matt Goddard spent most the race in the top five, but would suffer from a spin himself, and would end up an unfortunate P11 in heat one.  Liberante lead flag to flag in heat two, but yet again, only nudged White out at the line by just under a half tenth of a second. Peacock and Cangialosi spent a large portion of the race fighting for P3, and had their own drag race at the line, with Peacock stealing the position by four one hundredths of a second. Sutter Gabel would end up nudging out Matt Goddard for P5. Heat three would see an almost identical story line as heat two. Liberate lead flag to flag, but only won by an incredibly small margin. However, this race Cangialosi would steal P3 and would be within a second of the front runners for the first time all weekend, and turned the fastest lap. Julian Peacock would end up P4, with Sutter Gabel P5. In the end, Liberante and White would obviously stand 1/2 on the podium, but it would be Julian Peacock taking home P3, capping a Rotax Engine 1-2-3 podium.
Tag Cadet
Jesse Coon is always in the fight for the lead, yet he always seems to come up just short. Coon finished P2 or P3 more times than I could count this weekend, but was always up front. Unfortunately for young Jesse, a lot of the same remained true in Tag Cadet, with Coon coming up just short at the hands of the #73 Parolin of Daniel Binder. It started off in Qually, with Coon missing out on pole by .019. Szabo would end up third, with Daren Long fourth, and Holly Thiel rounding out your top five. Heat one was perhaps young Jesse's most heartbreaking loss yet. Jesse took the lead from Binder on lap two, only to give it up on lap five. Coon then took instructions from his driving coach Race Liberante, and waited patiently for his opportunity. On the last lap, at the end of the  straightaway, Coon made his move. Coon had one corner to defend, and did it. But somehow, Dan Binder set up his exit beautifully, getting an utterly massive run on Coon, and beat out Coon at the line by a hair… .015 of a second to be exact. The same drag race style finish happened in P3, with Szabo edging out Long by just over a half tenth. Tom Christmas rounded out the top five. Holly Thiel was running P3 for the entire time she was on track, but retired from heat one on lap six. Heat two could not quite match the action of heat one. Binder would lead flag to flag and would take the victory by over two tenths of a second. Meanwhile, Holly Thiel would rebound to finish P3 in the second heat, with Daren Long and Lucas Szabo rounding out the top five. Thomas Chrisman's tough week continued as he finished P6. Chrisman, a driver who is usually a front runner, struggled with his engine all week and just didn't show his usual speed all weekend long. Arman Major rounded out the field in seventh. In Heat three, Szabo would drop out for the same reason listed above, and Thiel would again retire on lap six, this time running P4. But, as the story line mentions, Jesse Coon's tough trend of being runner-up continued. Coon took the lead early on lap one and lead the entire race, until there were just two corners to go. Dan Binder would reclaim the lead and pull off his Tag Cadet sweep. If two maneuvers had gone slightly differently, we could have gone from talking about Binder's weekend sweep to discussing Coon's Sunday victory. But, unfortunately for Coon, luck simply wasn't on his side. Chrisman would rebound to finish P3, with Long P4, and Major P5. Binder and Coon would be your top two on the podium, with Daren Long taking the final step.
KZ Shifter
KZ Shifter was the cream of the crop on an action packed Saturday of racing. It is my solemn duty to inform you, however, that was not the case on Sunday. Sunday was dominated by Colin Daley. Daley would drive unbelievably all day long. He put it on pole, won the pre-final, and dominated the final. The likes of Stefano Lucente, Lucio Masini, "Mustache Man", and Alex "I'm not talked about enough" Manglass simply didn't have anything for the Jamaican shifter driver. Daley would win the final by over six and a half seconds. In the final, Kyle Apuzzo would suffer a failure on his #3 machine and would drop out on lap 22. Evan Polisky would also DNF, with his day ending on lap 15. There would be some action in the fight for second, as Lucente, Masini, and Manglass were all separated by three tenths of a second. In the end though, Lucente would earn the title of runner-up, with Masini third, Manglass fourth, and Jason Henrique rounding out the top five.
RECAP: So, in all, an awesome weekend of racing for the Gear-Up F-series at NYRC. Crazy racing, incredible battles, and overall just a great experience. Not to mention, some of the best racing commentary I've ever heard. There are still two more race weekends ahead of these drivers to settle the championship races, one at PittRace in August, and a Doubleheader at New Jersey Motorsports in September. From everyone at the F-series, thanks for your support, and we hope o see you there!