So Cal Oval Karters Tyler Hoffman Memorial This Saturday in Perris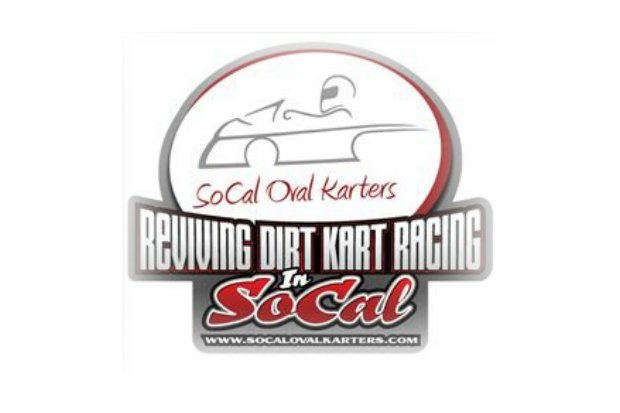 The So Cal Oval Karters Club will stage the Tyler Hoffman Memorial Race this Saturday night, July 27, at SoCal Fair Motorcycle Speedway on the SoCal Fair and Event Center in Perris.  Gates will open at 2:00 P.M., practice will start at 5:00 and the first race will begin at 6:30.  Admission is $10.00
The race honors Hoffman, who was 24 years old when he lost his life in a motorcycle crash in Cathedral City last month.  Last year he finished second in the season- long championship standings in the club's Senior Clone class.  He also won three of the six Senior Clone main events at SoCal Fair Motorcycle Speedway in 2018.  The race will be the first for the club since Hoffman's passing.  Officials have a special salute planned Hoffman during the night.
Saturday's race will include the Yamaha of America KT100s, Burris Racing F200s, Colt Group Open Class, Caltrol Incorporated Senior Clones, and the Dyno Cams Junior Clones.  Each class will have time on the track for practice before contesting two sets of heat races and main events.
The race will be the last before the prestigious "2nd Annual Southern California Karting Championship" that will take place at Perris Auto Speedway on August 10th.  That race will feature more than $10,000.00 in cash and contingencies and is expected to draw entries from around the west.
The SoCal Oval Karters would like to thank the following sponsors for being part of the 2019 season.   Yamaha of America, Burris Racing, Caltrol Incorporated, The Colt Group, Fair Oaks Ranch, Ancon Marine and Dyno Cams.  If you or your company would like to join the SCOK as a sponsor for 2019, please call Matt Jones at (714) 614-8891 or E-mail him at mailto:mattjonesracing@yahoo.com
To keep up with the So Cal Oval Karters on Facebook, please use the following link:  https://www.facebook.com/search/str/so+cal+oval+karters/keywords_search
The So Cal Oval Karters website is available at http://socalovalkarters.com/