24 Hours Karting 2019: Challenge and Enjoyment on the Agenda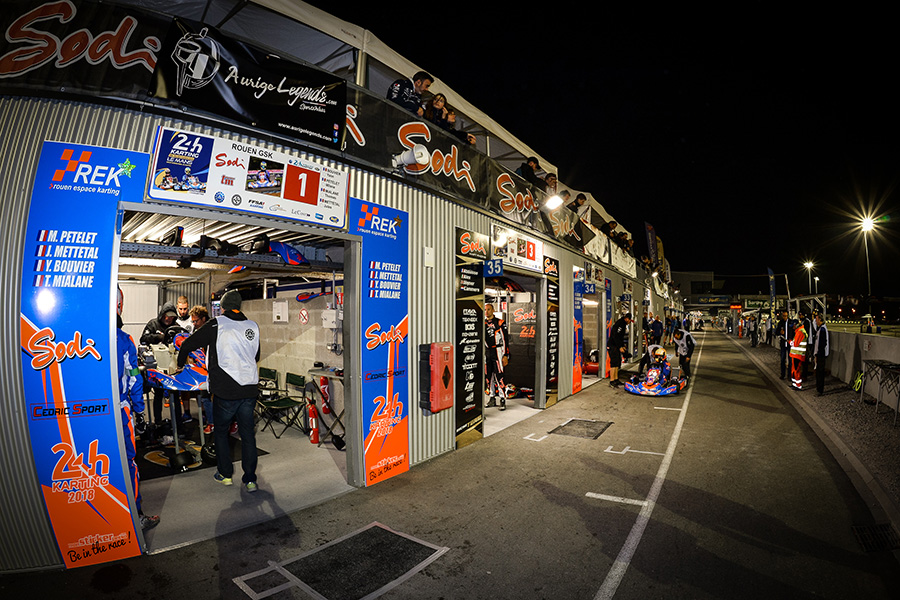 Just a few months away from the 34th edition of the 24 Hours Karting, the ASK ACO, the ACO and its promoter have released details on the running of this great event whose key words are rigour, fairness, accessibility and user-friendliness. As last year karting will share the programme with the very popular 24 Hours Trucks, for a very attractive weekend for endurance enthusiasts of all kinds.
There will be many attractions at Le Mans from the 27th to 29th September to give an unforgettable experience to the spectators as well as the participants of the 24 Hours Karting and the 24 Hours Trucks, between the Bugatti circuit and the International Circuit Karting nearby. With a parade of trucks, presentation of teams, paddock, fireworks and other attractions, the ACO is working hard to reinforce the atmosphere of this double event.
The technical and sporting aspects of the 24 Hours Karting have been the subject of a thorough reflection from the organisers and several measures have been taken to ensure maximum satisfaction to all participants. The rigour and fairness of the great sport of endurance karting event are a constant priority in the ACO's preparation.
Conformity checks during the event
The methods and techniques implemented will be strengthened to ensure maximum fairness throughout the competition.
Tyres
In response to the introduction of CIK-FIA MG Option tyres in GP1 and in order to limit the performance gap between this group and the GP2-GP Junior, it was agreed, in agreement with the Federations, the organisers and the manufacturers, to introduce the LeCont LO F / Z CIK-FIA homologated Option tyre in GP2 – GPJunior.
Each GP2 – GPJunior team will therefore have at most:
– 6 sets of slick tyres supplied during the event by the manufacturer and exceptionally at the same price as the LeCont LH03 EES usually used in the French Endurance Championship
– 6 sets of rain tyres.
Competitors will be free to purchase rain tyres directly from the manufacturer on Saturday 28th September from 11 am to 7 pm and Sunday 29th September from 8 am to 12 pm.
All race tyres must be equipped with a 2017-2019 CIK-FIA type vulcanised bar code and be stored in the pits as soon as they are acquired. The competitors will have the freedom to buy rain tyres according to the weather conditions during the event.
Refuelling System
In order not to penalise the teams with a removable tank, it was decided to leave the crews free to manage their refuelling system.
Making accessibility to the endurance discipline a priority, the organisers will keep a filling system allowing them to use their kart without any particular modification at the disposal of competitors wishing to participate in the 24 Hours karting.
These measures are incorporated into the new version of the regulations available below.
>Download rules of the event
> Download entry form