Summer Months Bring More Podiums to CKR USA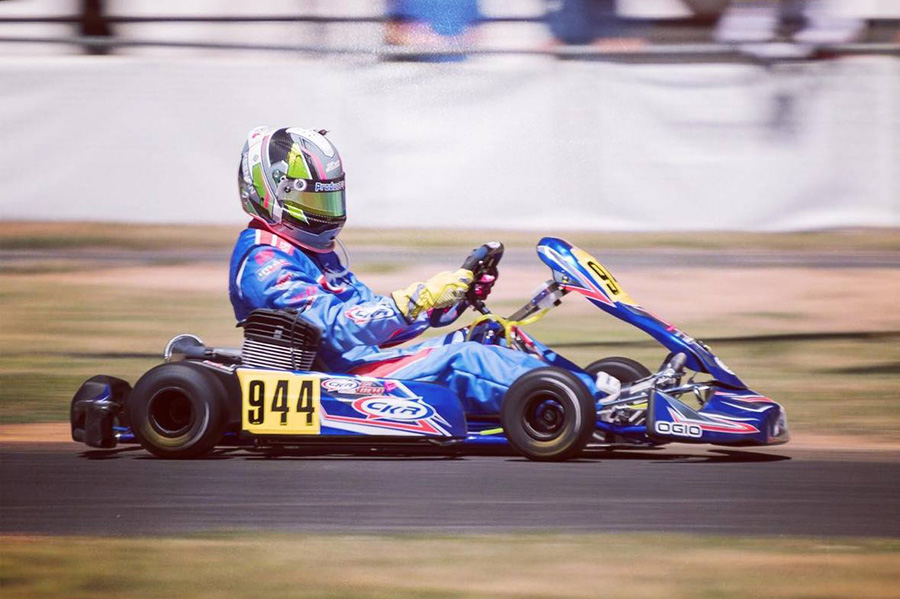 Big CKR USA Congratulations to the winners and podium finishers throughout the country in the month of June. From National and Regional Series to local club racing, we're excited to see the emails and social media posts continuing on the momentum built from 2018.
Mateo DeLeon Racing Shifter class P1 PSGKA
Mr. Excitement! Shifter Master IKF NW P2, P3
Gaetan Ertle Shifter Senior P1 SRK
Shawn Deidrich 100cc P1 SRK
Kyle Keenan 100cc Senior P1 PKA
Ray Cochand Shifter Master P2 SRK
Jason Henrique KZ P1 X1 Outdoors
Mr. Excitement! Shifter Master P3 SRK
Big congratulations to CKR USA driver Kyle Keenan on a spectacular performance at Pat's Acres Racing Complex – Lap after lap with many of the nations top drivers Kyle improved his qualifying position to pick up the hard charger award and finish P8 in Sundays final.
Defending IKF Northwest Open Shifter Pro Champion James O'Brien made his return to Pat's Acres Racing Complex last weekend. Driving a KZ-R1 powered CKR Barracuda, James ended the event with two podium place finishes in a combined field of stacked national talent and a fourth overall on Sunday! The CKR USA team looks to be heating up just in time for the big event in Boise!