Cup Karts North America Teams with Briggs & Stratton for Youth Sponsorship at Badger Kart Club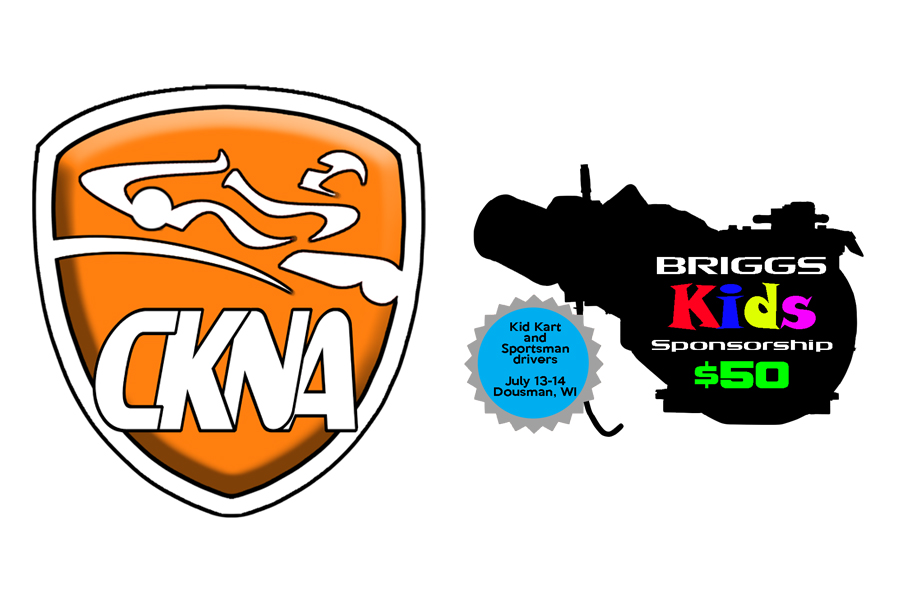 Registration is now open for the next round of the Cup Karts North America Champions Cup season, set for Badger Kart Club's Wolf Paving Raceway on July 12-14 in Dousman, Wisconsin.
With all the great opportunities this summer for adult 206 racers, the younger drivers may feel left out. CKNA worked with Briggs & Stratton to offer a $50 sponsorship to the next event for Kid Karts and Sportsman drivers. CKNA wants to showcase the skills of the young and upcoming champions.
CKNA also welcomes back long time Race Director Glen Firing. Glen served as CKNA Race Director for over two seasons, and will be filling in for Matt Howell, who has other obligations during the next event. Glen has been involved in karting nearly his entire life. He has been Race Director for some of the largest series in the country, managed factory karting teams and won numerous championships along the way.
The 2019 CKNA Champions Cup shirts are back in stock. All sizes and colors will be on hand at Dousman. Don't miss out, once they're gone, they're gone!
Throughout the course of the year, CKNA can identify things in the rule book that may need to be adjusted or clarified. They are currently working on changes that are intended to implemented before the next event. Don't worry, there is nothing earth shattering changing.
CKNA is also hard at work finalizing the format and details for the biggest event of the year, CKNA's Grand Nationals 3 at New Castle Motorsports Park. As promised, they are revising the format to put less of an emphasis on qualifying while structuring the event to handle the well over 300 racers who are rumored to be attending. And as always, they are working with sponsors to put together new and exciting promotions that reward the racers. Stay tuned for more details very soon!
Head to www.cupkarts.com to register for the Badger Kart Club event or learn more about the Cup Karts North America program.