Race Report: 2019 KA-LO Cup
Grassroots categories enjoy one-off event at Circuit of the Americas Karting circuit
(Photo: Studio52.us)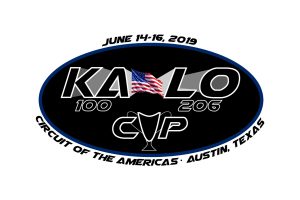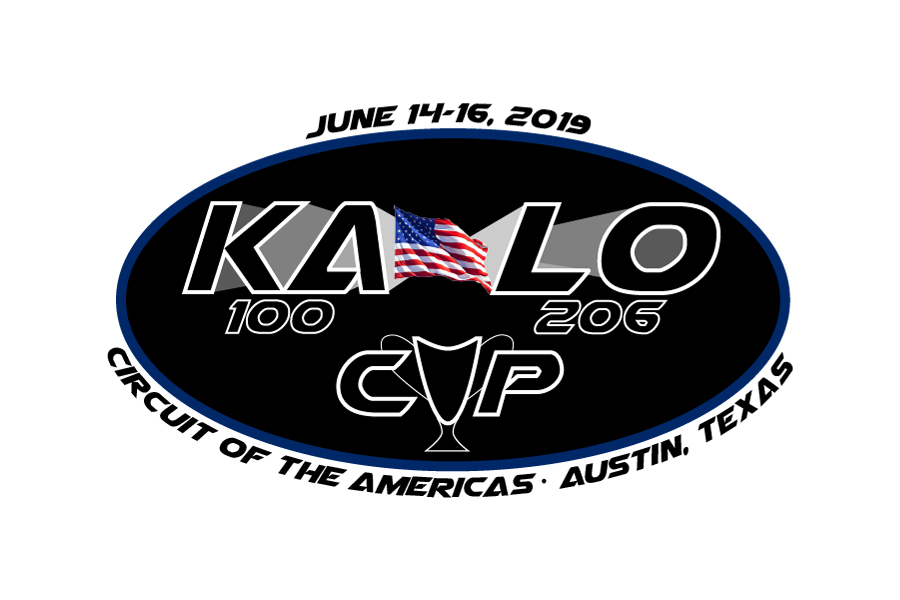 The inaugural running of the Croc Promotions USA/Mad Old Nut Racing KA-LO Cup at the Austin, Texas Circuit of the Americas Karting facility was one for the memory books. This was a first for Mark and Gina French of P1 Promotions. A one-off event with a national feel, focusing on grassroots racers and loaded with product giveaways, national race prize tickets and $1K set aside for a killer rental kart race.
Circuit of the Americas is an entertainment venue and those in attendance were given the opportunity to enjoy many of their offerings during the weekend; Hootie and the Blowfish / Barenaked Ladies concert, zip line rides, food fare courtesy of REV Bar, Audi Experience ride-along and viewing from the Velocity Lounge.  All of this PLUS the enormous amount of COTA swag generously given, made for a really fun-filled event.
"Stupendous place to race," said P1 Promotions owner Gina French. "Have you seen all of the Studio 52 pics plastered all over social media?  Most racers are inundated with event photos but these are worthy to be added to anyone's gallery."
The COTA Karting staff got things going on Thursday with an unofficial practice followed by 6am move-in Friday morning. Racers made their way through check-in and were on the track by 8am, running five practice rounds and a qualifying session, which set the grid for Heat #1 on Saturday.
A later 9am start time for Saturday began with warm-ups followed by three rounds of heat races in each category. P1 Promotions developed a more 'racer positive' points system for the event, giving each driver the chance to improve their next heat position while earning points towards a final start position in the main. "Progressive and cumulative at the same time. It's inventive, it worked and the racers loved it," shared Race Director Mark French with P1 Promotions.
It was all fun Saturday night with the P1 Promotions Da$h for Ca$h Rental Race.  Two weight classes were offered with $1,000 on the line. It was free entry for KA-LO Cup racers and $50 entry fee for anyone else to take part. The program consisted of running practice, qualify, and the race with lottery picked karts for each round. Winning the 'Light' division was Jake French with Royce Johnson and Travis Roberts completing the podium. In the 'Heavy' class, Alex Hampton took the win over Barry Peel and Chris Hampton. Each podium split a $500 purse.
"Who knew rental karts could move around so much!" said Light winner Jake French. "The crowd was definitely on their feet for this one."
As the 9am start time for Sunday morning approached, so did the possibility of inclement weather.  Lunch was scratched from the schedule in hopes of avoiding the rain, making it non-stop from warm-ups to Superheats and right into the Finals. Before the day's competition began, it was Father's Day and we had to honor all the Dad's!  P1 Promotions handed out KA-LO Cup "Best Dad Ever" Koozies as the racers made their way through warm-ups.
Energy was high in the paddock with the approaching Superheat rounds.  Double points were up for grabs, giving some an opportunity to make up for Saturday's results.  Throughout Saturday and Sunday, intense battles took place on track in all classes.
"You should have heard the crowd," said Assistant Race Director Trevor Venable (COTA Karting Manager). "As an official, you tend to make note of the smaller classes as your time to take a break during the day, but not here. There were a lot of position changes in each field throughout every heat, it was a real blast to watch!"
Sunday came to an end without a weather interruption, ice-cold beverages were handed out to the Dad's and the inaugural Croc Promotions USA/Mad Old Nut Racing KA-LO Cup winners were crowned.
KA100 Junior
1. Alex Stanfield
2. Brayden Robinson
3. Kaitlyn Zahorski
Briggs 206 Heavy
1. Miguel Mier
2. Barry Peel
3. Andy Padgett
KA100 Senior
1. Ethan Arndt
2. Andy Miller
3. Matt Berendt
Briggs 206 Cadet
1. Ragan Saville
2. Tyler Roberts
3. Bobby Klein
Briggs 206 Junior
1. Alex Stanfield
2. Camryn Reed
3. Brayden Robinson
Briggs 206 Senior
1. Kaden Gray
2. Jake French
3. R.J. Guajardo
Among the prizes handed out included the 24-pound Flag Cup Trophies, 2019 Rock Island Grand Prix tickets, 2019 IKF Grand Nationals Tickets, EVINCO Tires, Briggs & Stratton Power Washers, Acceleration Kart Racing $50 Gift Cards, Molecule Products, VP Race Fuel jugs, 2019 Texas PKC race entries, COTA Swag and COTA Rental sessions.
P1 Promotions would like to thank; Croc Promotions USA, Mad Old Nut Racing, EVINCO Tires, Briggs & Stratton, VP Race Fuel, Molecule, Acceleration Kart Racing, Texas PKC and the Circuit of the Americas for their immense generosity. Thank you also to the staff of COTA's Driving Experience for their willingness to learn and to do the best job possible. Thank you also to the P1 Promotions core staff members who are an asset and make every P1 event exceptional. And of course thank you to all of the racers. The comradery among you was refreshing and it was an honor to be the first race outside of club racing for some.  Spread the word, and P1 Promotions will see you again in 2020.