Positive Weekend for Paolo De Conto in KZ2 at the WSK Euro Series in Lonato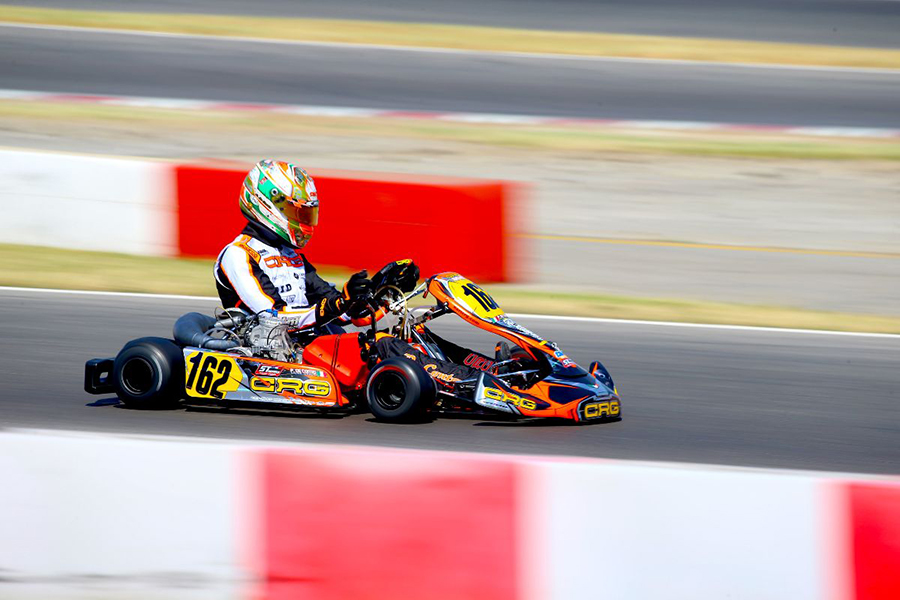 The Italian driver made a great work with his new engine tuner (Tec-Sav) in view of the World Championship, collecting a lot of data and showing great performances.
It's been a productive weekend for CRG at the South Garda Karting track in Lonato, at the 3rd round of the WSK Euro Series, the final meeting for the KZ2. For the CRG Racing Team it was a good occasion to work on the same circuit that will host the KZ World Championship and the KZ2 World Cup in September, and collect useful data for this event.
For Paolo De Conto it was the first official race with a new technical staff for what concerns his TM engines on track, entrusted to the French structure Tec-Sav. His working schedule was intense and despite some inconveniences in the heats, he kept the same pace of the best drivers in prefinal and final. In prefinal De Conto recovered 13 places making the second fastest lap, whilst in the final he recovered 9 positions, ending in 7th place.
Always in KZ2, Pedro Hiltbrand's weekend was harder, even if he also had a good pace especially on Sunday. In OK Kas Haverkort, racing with CRG Keijzer, was among the fastest again and ended in top ten, whilst his team mate Niels Troger finished 16th.
In OK-Junior Enzo Trulli work a lot on new technical developments, but he didn't find a satisfactory pace during the race, even if he managed to qualify for the final.