Kosmic Chassis On the Kristianstad Podium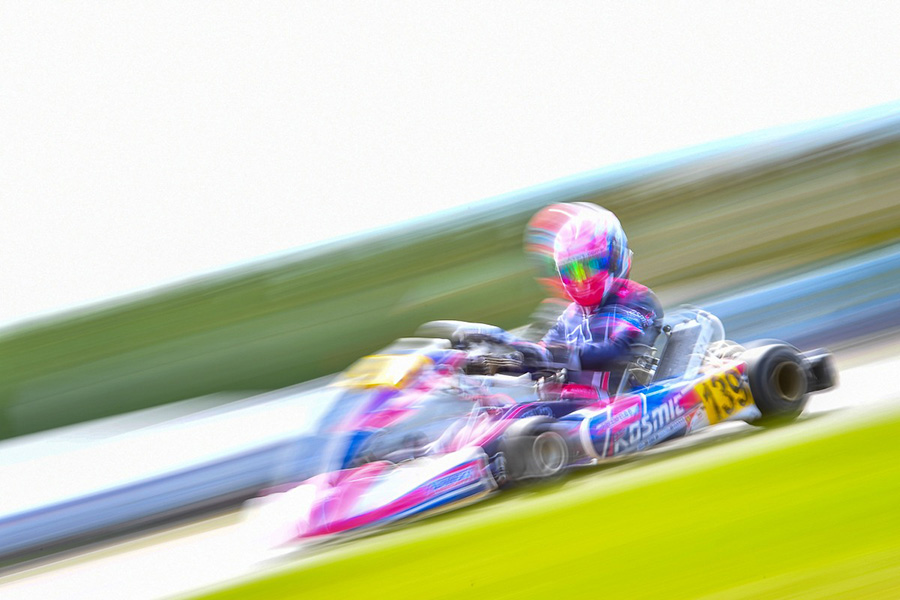 Kosmic Kart once again on the track for the FIA Karting European Championship, with official drivers authors of an important progress and always competitive technical material.
After the good results in Belgium, the drivers of the Kosmic Kart Racing Department continue with their great performances also in the third round of the FIA Karting European Championship, which took place in Kristianstad, Sweden, where even the technical equipment proves to be up to the situation.
Axel Malja and AndreyZhivnov, in OKJ, take advantage of the many points to overtake on the Asum Ring and exploit the driveability of the Kosmic Mercury R and the power of the Vortex engine to fight for top positions. The two drivers are involved into spectacular duels over the heats. In particular in the heat D-E, where they are racing together and they win respectively a seventh and a tenth place. This and other good topten placements reward our drivers with the entry into the Final, where they both are the authors of two "parallel" comebacks of 8 positions each: a positive balance, considering the number and the quality of the opponents.
Not so lucky Alexander Gubenko, who repeatedly gets close to the topten in the heats, but did not manage to line-up for the decisive race.
Also in Sweden, the Kosmic Kart material once again proves its competitiveness: the driver Marcus Amand conquers the top of the championship with the second place in the final, a best lap in the Heats, a victory and three second places. His teammate Maxime Furon-Castelain gets his best results in FIA races with a second and third place, both with best lap.
A few more difficulties in OK, where our drivers David Rozenfeld and Nicolas Pino fight for the victory but struggle to make their mark. Pino, at the second race of the European Championship, is still in the middle of his growth path and the large line-up, with many local drivers, does not make things easy. Rozenfeld does very well, especially in the D-F heat, in which he recovers 9 positions and comes 7th. This proves how, after getting good results, the fight for the victory is within its reach.
The Kosmic Kart Racing Department will be back on track in two weeks on the Naples International Circuit. This time, the KZ and KZ2 classes will be fighting for the European Title in their second and last Championship round.