Inaugural KA-LO Cup at COTA Karting Finalizes Prize Package
Grassroots special event in Texas now presented by Croc Promotion USA and Mad Old Nut Racing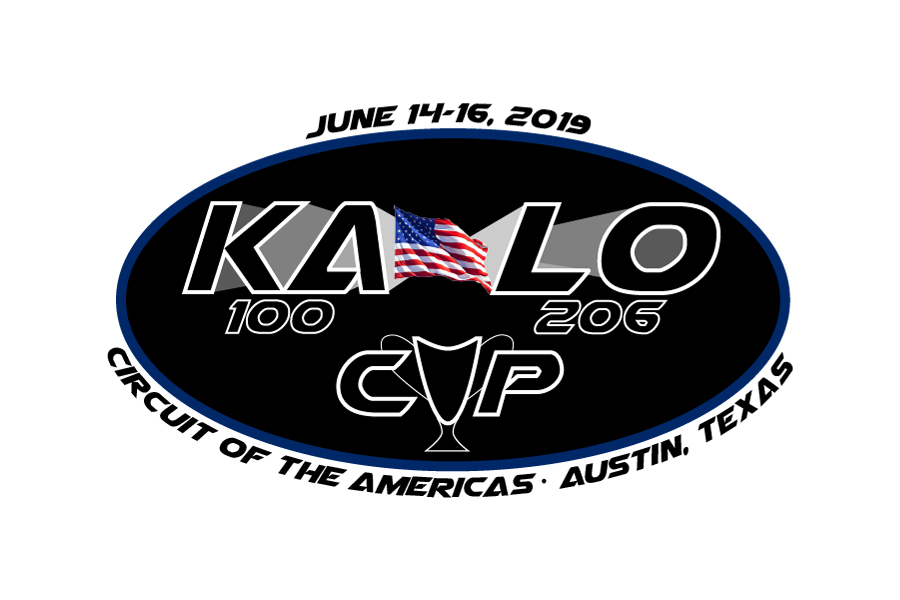 With just a few weeks remaining, P1 Promotions has finalized the prize package offerings for the inaugural KA-LO Cup presented by Croc Promotion USA and Mad Old Nut Racing taking place June 14-16 at the Circuit of the Americas Karting facility in Austin, Texas.  Mark and Gina French, of P1 Promotions, have put together a package loaded with product giveaways and tickets to future race events amounting to $12,000 and climbing.  With a grassroots focus, the event will feature Briggs & Stratton 206 and IAME KA100 categories including; 206 Cadet, Junior, Senior and Heavy along with KA100 Junior, Senior and Master with each class carrying a cap of 28 entries.
Registration will remain open until midnight Wednesday; June 12 so be sure to head on over to Motorsportreg.com and secure your entry in this inaugural event.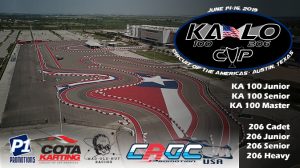 Well-known names in the karting industry have partnered with the KA-LO Cup to create what is shaping up to be a stellar prize package. Included in that list are; Croc Promotion USA, COTA Karting, Rock Island Grand Prix, Molecule, Evinco Tires, VP Race Fuel, International Kart Federation, Briggs & Stratton, Acceleration Kart Racing, Texas ProKart Challenge and Studio 52. Croc Promotion USA team drivers; Jake French and Billy Musgrave will be onsite and available all weekend to answer your questions about the chassis brand and will run some exhibition laps to demo the capabilities and power of the IAME 175 SSE shifter engine package.
Two big supporters are Evinco Tires and the Rock Island Grand Prix, offering tickets to two different national events. Evinco Tires will award 2019 IKF Grand Nationals tickets and tires to the winners of each class carrying a minimum of 10 entries*. The officials of the 2019 Rock Island Grand Prix have provided FREE entry fees for the winners of the 206 Senior, 206 Heavy, KA100 Senior and KA100 Master categories.
P1 Promotion's own Texas ProKart Challenge will grant the winners of each class a free entry fee to be used at either of the two remaining 2019 events; Amarillo Kart Circuit on July 19-21 or Speedsportz on September 13-15. To complete the prize package, an awesome trophy has been created for the winners of the first KA-LO Cup and will surely be added to the list of iconic awards found on every karter's bucket list.
For every entered racer, P1 Promotions will supply a FREE digital photo pack filled with great shots taken by staff photographer, Ken Johnson of Studio 52. The top-notch event partners continue to send in tons of great products for giveaways during the event, providing an opportunity for everyone a chance to be a winner on the weekend.
This will be the first large scale event for the karting facility that shares the landscape with the famed Formula One track and it is sure to be a memorable race weekend.  Visitors can start off with Hootie & the Blowfish and Barenaked Ladies concert on Thursday, June 13 at the 360 Amphitheater. Hit the big track with the Audi Driving Experience or take a ride on the zip line anytime during the weekend.  Several food options will be available trackside or relax in the velocity lounge, which provides the best and most comfortable views of the kart track.
Event Info: http://www.circuitoftheamericas.com/karting/ka-lo
Hotel and RV Park info: http://www.circuitoftheamericas.com/accommodations-sub-menu
To register for the KA-LO CUP, http://msreg.com/kalocup2019
*No cash value, non-transferable, only valid for 2019 IKF Grand Nationals at Pat's Acres Racing Complex.  Prize will be provided as an IKF-NW account credit in MotorsportReg.com.