2019 Karting 24 Hours Fully Integrated into the ACO's Endurance programme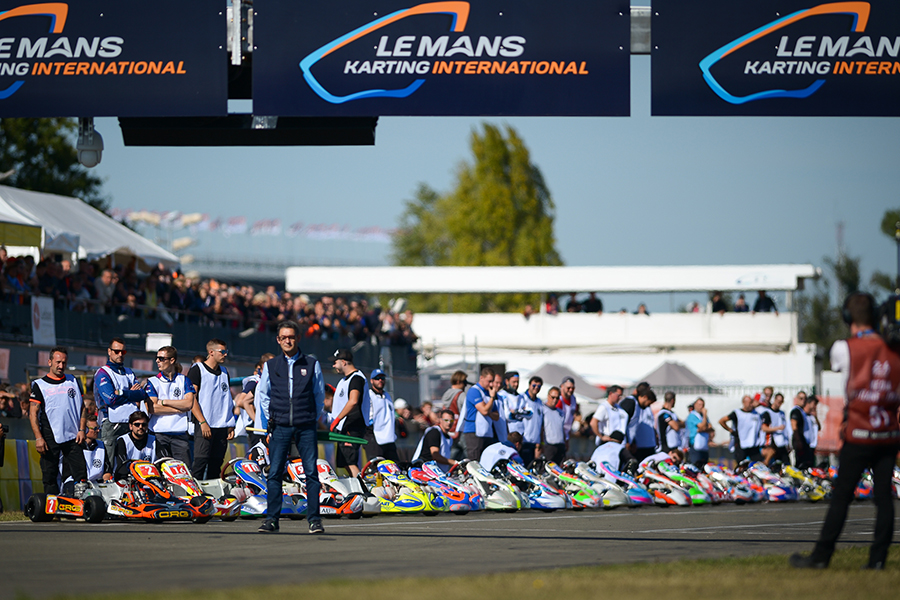 For the fourth time, the FIA Karting Endurance Championship will take place at Le Mans within the 34th edition of the 24 Hours Karting from 27th to 29th September 2019. Like last year karting will share the poster with the very popular 24 Hours Trucks as part of a dynamic established by the ACO.
The seventh of the eight events of the FIA European Truck Racing Championship, the 24 Hours of Le Mans Trucks each year attracts a very large audience regularly reaching 55,000 spectators. The ACO decided to continue the synergy initiated last year between the two events by again scheduling them on the same date to promote endurance karting. Holders of a 24 Hours Truck ticket will have direct access to the karting circuit located in the direct vicinity of the Bugatti. The first experience in 2018 showed that this twinning was beneficial to both disciplines.
In 2019, the GP1 karts of the FIA Karting Endurance Championship will be equipped with new MG tyres, capable of providing great driving sensation. The GP1 field is still far from being fully known, but the presence of the 2018 winner, Sodikart is confirmed, determined to defend their title. The CRG factory will also be represented with a team centred on its star driver, the double World Champion Pedro Hiltbrand, and some French drivers. The internationalisation of the competition continues with the announced entry of two German teams, one British and one Czech in addition to the specialist French teams.
True to its priorities of rigour, fairness and accessibility, the Automobile Club de l'Ouest has not forgotten the other categories competing for the 2019 24 Hours Karting. Several measures have been taken in order to increase the attractiveness of the great Le Mans classic among endurance enthusiasts from all walks of life.
The ACO and KMO (promoter of the 24 Hours) therefore wished to introduce the Junior GP category in place of GP3 in order to clearly target the Junior drivers who can use OK-Junior, Rotax Junior or X30 Junior engines. On the other hand, it was decided to increase the maximum number of drivers in the GP2 and GP Junior teams from four to five, with the advantage of allowing a greater number to discover the magic of racing for 24 hours non-stop while allowing an individual reduction of budgets. Finally, the minimum weight allowed for the GP2 category has been increased from 160 to 165 kg. The goal is to harmonise the chances of the majority of the board.
Four months before the start of the 34th edition of the 24 Hours Karting on Saturday, 28th September at the Le Mans Karting International Circuit, the ACO is setting the pace for the world's biggest endurance event so that every fan can find their place in this legendary event.
>Download rules of the event
> Download entry form