Rotax International Trophy 2019: Presentation Dossier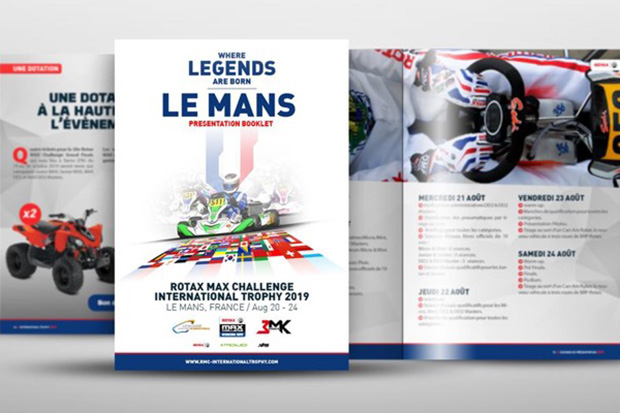 BRP-Rotax has decided to introduce a unique world-class event to the calendar of the Rotax MAX Challenges, to together drivers who want to compete against opponents from around the world using their own equipment with their preferred team.
The Rotax MAX Challenge International Trophy, open to Micro MAX, Mini MAX, Junior MAX, Senior MAX, MAX DD2 and MAX DD2 Masters classes, will be organised by 3MK Events in collaboration with BRP-Rotax, in France from 20th to 24th August, 2019 at the prestigious circuit of Le Mans International Karting.
The prize fund will include tickets for the Rotax Max Challenge Grand Finals at Sarno at the end of the season.
Discover the attraction of the new Rotax MAX Challenge International Trophy and how to participate in this comprehensive Dossier.