Morning Coffee: The Much-Maligned 'Boat Anchor'
A different take on the evolution of engine platforms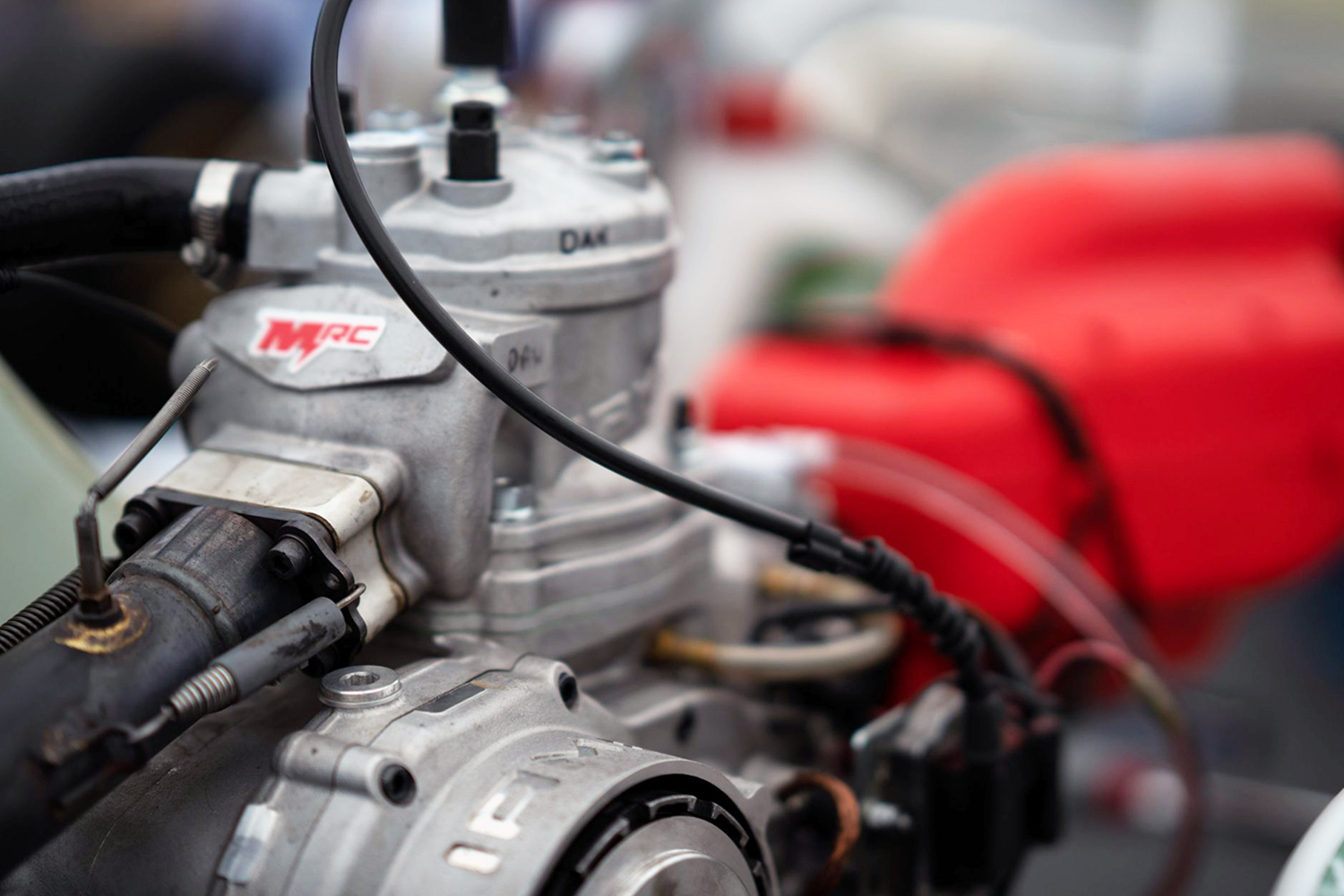 (Photo: On Track Promotions - otp.ca)
Negativity is a dangerous thing in any community, whether it's a sport or a club or just a hobby.
The other day, I was taking in some of the chatter on the social media platforms surrounding the topic of the evolving engine formulas in the sport.  The introduction of the IAME KA100 powerplant has injected inarguable excitement into regional and national racing, and I expect this will continue significantly into club racing throughout 2019. In addition, several programs are running the ROK VLR100 alongside the KA as a TaG 100cc offering.  Of course, the success of the KA100 will certainly come at some cost in terms of support for the Yamaha KT100.  This shift has and will continue to fuel negative comments on how new formulas or products turn the current engines into 'boat anchors'.
Now consider the introduction of the IAME SSE 175cc gearbox engine. SKUSA has been planning the evolution of their shifter program for years, knowing full well that the supply of 1999-2001 Honda CR125 parts will eventually dry up. Looking forward, and with consideration of the past experiences with ICC, SKUSA elected to formulate their own engine package with IAME, essentially working to develop their own replacement for the Stock Honda. Going with KZ was most definitely an option, but factors such as running cost and planned obsolescence through the homologation process likely fueled their decision to come up with their own proprietary package.  Acceptance of the 175cc SSE engine has been slower than expected, although after launching officially in January at the SKUSA Winter Series, the Pro Shifter and G1 categories at this past weekend's SpringNationals in Utah featured 23 drivers running the motor.  SKUSA will need to look at these numbers as the baseline foundation, and continue to develop from there.
Aside from SKUSA's dedication to the 175cc SSE formula, it's not surprising that their decision to build a proprietary motor has sparked much discussion. Cue the online discussions that SKUSA has turned the Stock Honda into the proverbial 'boat anchor', even though I expect the CR125 to be running for years to come at the club and regional level, and as a core player in road racing.
All this said, the topic of this particular 'Morning Coffee' column is an odd realization I had a while back. I fully understand a racer's affection for their motors, whether it's a single engine or a fleet of powerplants. Drivers love, coddle and maintain their engines and, for many, an individual motor is at the core of their racing program for years to come.
So, here's what arrived in my thoughts.
When a new motor comes in, like the arrival of the IAME X30 that pushed the Leopard to club racing, or the introduction of the KA100 that has eliminated the Yamaha KT100 from many programs, or this winter's debut of the SKUSA IAME SSE which is replacing the CR125 Stock Honda, there is always the outcry of motors (or 'investments') losing all their value and being rendered useless.
My question is this….why don't we ever hear talk of chassis being 'boat anchors'? These days, a new roller is more expensive than a new IAME X30 or Vortex ROK. In some cases, a new roller is on par with the new IAME SSE gearbox engine at $5999 complete.  Karters will run an engine for a handful of years or more, and then call it a 'boat anchor' when organizations move to a new formula, but they'll buy new chassis every year or every handful of races, without comment.  For some reason, the sport demands a motor that can be amortized for a decade but it doesn't demand a chassis that doesn't flex out in a handful of races.
This column is only intended as an observation and to potentially spark some consideration.  The question has been rattling around in my brain for quite some time, so I decided to put it to words.  I'd interested in everyone's feedback.
Why do we demand that motors need be locked down but we don't expect the same from a kart chassis?
Everything in our sport is a consumable.
Every component used in karting is a consumable.
Is this really the case?  I'd love to have you add your comments below.