Kosmic Kart: Changeable Weather Conditions Compromise the European Championship in Germany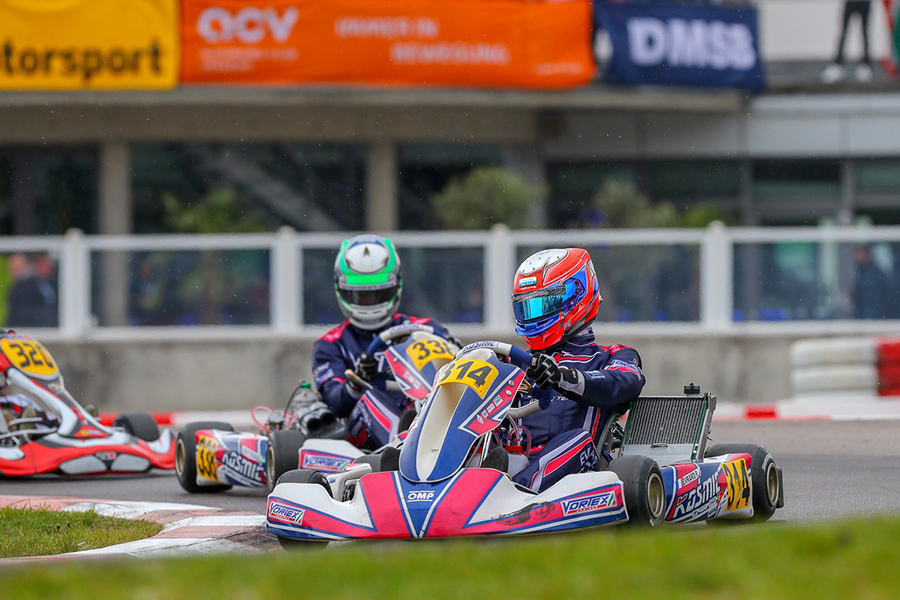 In the first round of KZ and KZ2 FIA Karting European Championship, the Kosmic Kart Racing Department drivers fight with the best but get less  than what they expect.
High expectations for our standard-bearers of the Kosmic Kart Racing Department in a race with 78 starting drivers, which takes place within the prestigious stage of the KZ and KZ2 European championship and run on the Pro Kart Raceland in Wackersdorf under inclement weather.
Good performances for Paul Evrard thanks to his tenacy and the excellent reliability of the Kosmic Mercury R chassis powered by Vortex.
Paul Evrard stands out brilliantly since Saturday morning with a fourth place, a fifth place and a best lap conquered in the first two Qualifying Heats, in which the weather conditions are really unpredictable. A sixth and an eighth place close good heats for Paul, however, his withdrawal in the third heat forces him to start from the backlines in the Final. Here, unfortunately, two penalties will degrade him, after the finishing line, in the order of arrival.
A bit of bad luck also for Axel Bengtsson, who cannot enter the final after two withdrawals in the heat, although he successfully manages to come close to the topten, recovering many positions.
The Kosmic Kart Racing Department will be back on track in Genk, on the Circuit Horensbergdam, on the occasion of the second round of FIA Karting European Championship for OK and OK-Junior categories, scheduled on 16th-19th May.