Dan Wheldon Memorial Pro-Am Karting Challenge Returned to New Castle Motorsports Park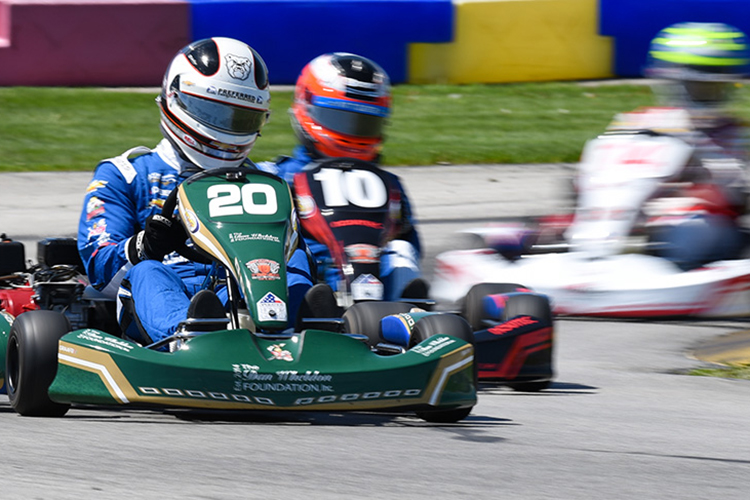 (Photo: IndyCar.com)
– courtesy of Josh Roller, IndyCar.com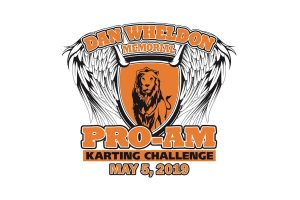 The Dan Wheldon Memorial Pro-Am Karting Challenge made a triumphant return Sunday and was welcomed as an appropriate kickoff to racing activities for the month of May.
Fourteen NTT IndyCar Series drivers – many of them friends with two-time Indianapolis 500 winner Wheldon, who died in a crash at Las Vegas in October 2011 – participated as the pro drivers in the charitable event that raised money for the Alzheimer's Association in memory of Wheldon's mother, Sue, who suffered from the progressive memory-loss disease until her death in 2014.
Held at New Castle Motorsports Park, the karting facility owned by former Indy car driver Mark Dismore, the Wheldon Memorial Challenge resumed this year after a nearly four-year hiatus – organized once more by Susie Wheldon, Dan's widow. Their sons, Sebastian and Oliver, are aspiring young karters and led the field on the parade lap prior to the main event.
Susie Wheldon received many requests to bring back the event, which previously was held in the fall following the completion of the NTT IndyCar Series season. She settled on the early May date, with INDYCAR stakeholders Firestone, Big Machine Records, PNC Bank and Jonathan Byrd's Racing among those to sponsor the four-driver teams consisting of one pro and three amateurs.
"We always had it at the end of the season so it didn't fall in the racing season, so the drivers could be a little more relaxed," Susie Wheldon said. "But for them, it's racing, i doesn't matter where it falls on the schedule. What happened was a lot of the drivers would do other races towards the end of the season or in the offseason. We couldn't line it up right where there was nothing else going on, so I thought maybe we could do something the early part of May."
She said the response was overwhelmingly positive. "That sounds great," was the drivers' reply. "Let's do it."
Chip Ganassi Racing's Scott Dixon and AJ Foyt Racing's Tony Kanaan were teammates and close friends with Dan Wheldon. Both were happy to see the event come back.
"It's unfortunate we had a few years off," said Dixon. "Timing is always tough with drivers and which locations and what time of year it is, but I think today has worked out fantastically."
"It is always a fun event," Kanaan added. "We get more involved every year (and) try to help Susie and the foundation. It was great. (Sunday) was perfect timing for us to do it."
Susie Wheldon said getting driver involvement was the easiest part of the process to resurrect the event.
"They basically just say, 'When is it and what do we need to do?'" she said. "'How can we help?' And that is just a true testament of how close and how caring the INDYCAR family is and how it is truly a family environment."
Something making this year's event more special was the fact that Sebastian, 10, and Oliver, 8, are older and able to enjoy and participate in the event.
"We talk about Dan all the time, and they know who Dan was," Susie said. "But to get a sense from these guys how loved and respected he was within the racing community and with the fans and just how much people loved seeing him and just a great competitor he was on track, it's been really amazing and really special to share that with them, for sure."
The event allowed fans to see their favorite drivers in a more relaxed setting since admission was free and included a driver autograph session at the end of the day.
"It is just a super accessible event, and these guys are in a more relaxed frame of mind (than) if you were to see them in the garage at Indy," Susie Wheldon said. "There is so much going on during the month of May at the speedway. To be able to have these guys here and the top guys who are going to be in the (Indy) 500 at the end of the month, and just for them to be able to come up and get pictures and talk to them for a few minutes and get autographs signed, it's just been amazing."
While it was all for fun and to raise money for a worthwhile charity, there was plenty of on-track competition as well. The Firestone-sponsored team, with Colton Herta of Harding Steinbrenner Racing its pro driver, won the finale with Scott Dixon finishing second in the PNC Bank kart and Andretti Autosport's Conor Daly third in the kart sponsored by INDYCAR and Indianapolis Motor Speedway.
During the podium presentation, Sebastian and Oliver Wheldon held up an oversized check made out to the Alzheimer's Association for $20,000. Other beneficiaries included the Indy Family Foundation, which assists families in need within the racing community, regardless of sanctioning body.
Once again a hit with drivers and fans alike, Susie Wheldon is optimistic the Wheldon Memorial Challenge will return in 2020.
"I think so!" she said. "The pressure is on. Everybody is like, 'Please don't take any more years off.' Hopefully, we'll be back and see if we can even set the bar a little bit higher for next year and have another great day like we did today."