Paddock Insider: 2019 Superkarts! USA Pro Tour SpringNationals
10th season of championship chase continues with return trip to Utah Motorsports Campus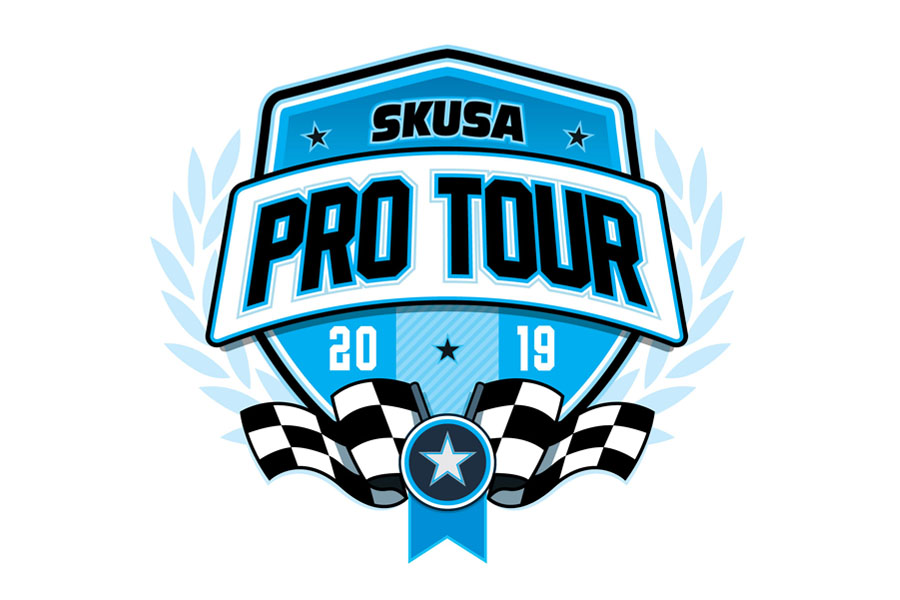 EKN's Paddock Insider is part of the Trackside coverage, bringing you notes, updates and breaking news as it happens. The article will be notes from trackside at the 2019 Superkarts! USA Pro Tour SpringNationals held at the Utah Motorsports Campus in Erda, Utah. The information will not be seen anywhere else. Please feel free to comment and discuss our coverage and today's action in the EKN Global Members Discussion area below. Make sure to tune in all weekend long to the live audio and live timing at eKartingNews.com/live
Car Back Home in Aussie, Brooks Becomes X30 Senior Point Leader
One of the stories coming to light during set-up and the unofficial practice day on Thursday was the absence of Joshua Car. The X30 Senior championship leader is back home in Australia, preparing for the second event of the F4 US Championship, making sure his papers are in order for his return to the states. With Car's absence under the Crosslink Competition tent, that hands the championship chase over to Christian Brooks. The Nash Motorsportz driver scored the opening round victory at the WinterNationals. Brooks is a former winner at the Utah facility, winning his US Rotax Grand Nationals victory in 2011 in the Mini Max division. Brooks competed at the opening event of the F4 US Championship at Road Atlanta, leaving sixth in the driver standings.
Silly Season
A number of drivers have found new homes since the first event at the WinterNationals and our recent EKN Trackside Live events. First, replacing Car at Crosslink aboard an Exprit is three-time SKUSA Pro Tour race winner Braden Eves. The current Cooper Tire USF2000 Championship point leader returns to his roots for his first SKUSA Pro Tour event of 2019. Changes were made under the Croc Promotion USA / Mad Old Nut Racing program with the team releasing AJ Myers from his position, replacing him with 2017 SKUSA Pro Tour Jake French in both Pro Shifter and X30 Senior.
Myers is double dipping as well under his new home with CRG Nordam. Myers was originally scheduled to compete in just Pro Shifter with his SKUSA #1 plate, however, he is racing X30 Senior with the absence of Noel Leon. The Mexican driver was unable to update his passport in time to return back to the USA. Brandon Jarsocrak has a new home for this weekend, joining Mike Doty Racing under the Late Apex Kartworks tent aboard a Tony Kart.
Last Kart Race in Utah?
Could this be one of the last major kart races at the Utah Motorsports Campus? In March, the facility decline the Utah Karting Championship to call the facility home. A 12-round championship program, which has been at the facility since it opened in 2006. Previous to that, on the same land in which the 4.486-mile full road course is built stood the Black Rock Raceway. That was the previous home of the program until Miller Motorsports Park was built in 2006. Now the UKC program is looking for a new home with a few options on the drawing board. In two weeks, the Stars & Stripes Trophy event hosted by J3 Competition will be the last competitive karting event scheduled for Utah Motorsports Campus in 2019.