Introducing Mad Old Nut Racing / Croc Promotion USA
SoCal operation expanding with top driver acquisitions
New livery for Croc Promotion for the 2019 season (Photo: Mad Old Nut Racing)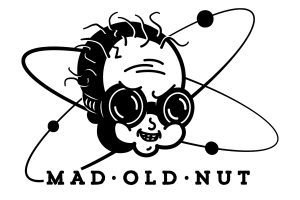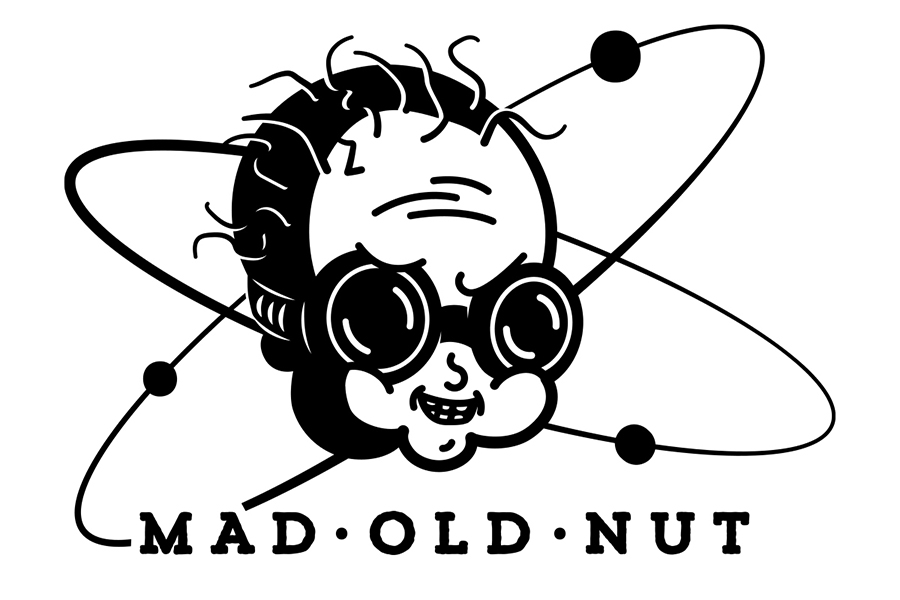 One of the hottest teams on the national scene in 2019 has been Mad Old Nut Racing and Croc Promotion USA.  The importer of the Croc Promotion brand made a significant move this off-season to step up their game and expand their US footprint, bringing #1 ranked AJ Myers and standout Andrew Bujdoso together to attack on both the national Superkarts! USA circuit and the assorted programs in Southern California.
The first four months of the year have been interesting to say this least, as they racked up winter series championships and SKUSA Pro Tour wins to fuel their momentum.  Myers came out of the box strongly, winning six of the first eight races in which he participated, scoring victories in the SKUSA Winter Series, ROK Cup Florida Winter Tour and in the Los Angeles Karting Championship (LAKC).  Myers won both the SKUSA and ROK Cup winter series titles and then he and his Croc Promotion USA teammate Andrew Bujdoso split the Pro Shifter main events at the WinterNationals at CalSpeed, the first rounds of the 2019 SKUSA Pro Tour.
Big news hit the national karting scene in late March when Mad Old Nut Racing parted ways with Myers due to scheduling conflicts, and this opened the door, or a seat, for a new driver.  The team was able to connect with former SKUSA Pro Tour S1 champion and former EKN #1 Jake French and the stage has been set for a continuation of success for the brand.  With French now positioned as the team leader, Mad Old Nut Racing and Croc Promotion USA is expanding its efforts out from its home base in Southern California and they look primed to be a premier brand during the 2019 season.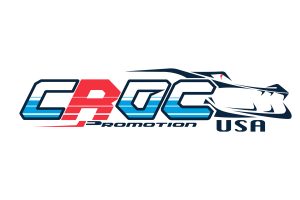 With the SKUSA SpringNationals in Utah coming up this weekend, we thought it wise to shine the EKN spotlight on this operation, which has been such a big part of the news early in 2019. We spoke with Mad Old Nut Racing owner Todd Ulman ahead of this weekend's event to get some insight into the team and the importing / distribution program for Croc Promotion USA.
eKartingNews.com: Todd, thank you for taking the time out of your busy schedule to talk with us. First off, let's start from the beginning. How did you come to find karting and what was the motivation to actually start a team and import a chassis?
Todd Ulman: Before my kids, who are now four and six respectively, were old enough to know the difference, I had the resources to spend a bit of time on the track with supercars. I had owned a few myself, and my driver coach, Gianfranco Casadei, was a karter as well as a car driver. Once the kids started growing up a bit, and the costs of school, etc. crept in, I realized that the budget just wasn't there for the amount of time I was spending at the track with the cars, and that's when Gianfranco pushed the karts as a viable option.
EKN: So you had the interest in cars and high-performance driving – that's definitely fueled the entry into karting for many. Using Gianfranco's suggestion, tell me about your first foray into actually driving a kart.
TU: To be honest, Rob, I had been a pretty good athlete my entire young life, and at the time I was 37, and just jumped into the shifter kart and had a blast. I couldn't sleep for three months due to constant rib damage, but continued to drive 2-3 times a week at the track and was having the time of my life. What happened next is the key to starting a team and becoming an importer. I realized that, no matter what I did, I sucked at driving karts. I was really, really bad at it (laughs). So, being competitive, and owning a small business already, I got the idea that I could harness my success as a leader in a way that I could not as an athlete. Hence, the team was born, deals were made, and here we are today.
EKN: You mentioned that you have your own small business.  What exactly is Mad Old Nut Productions?
TU: Mad Old Nut is a full-service Post Production and Avid rental company. We do movies, TV shows, and a few commercials here or there (hello, Dodge Hellcat!). We have over 60,000 square feet of office space between our Beverly Hills and Hollywood locations, and count among our current and former clients shows like The Walking Dead, Arrow, The Flash, Supergirl, Blindspot, All American, God Friended Me, Chilling Adventures of Sabrina, and the list goes on and on.
Before starting MONP, my day job had been as a television and film producer, specializing in post-production, and Mad Old Nut was born out of frustrations with bigger companies ripping people off, not doing a great job, and not caring about their customers. Sounds familiar with a lot of what I see in karting… so you can see where I'm going with this?
EKN: So you initially hit the ground running with Mad Old Nut Racing, keeping with your primary company branding, and launched a team in Southern California.  Can you give us some insight into the timeline and your initial experience in the sport?
TU: Once I made the move to represent Croc Promotion (Mad Croc Karting at the time), I had to look at it from a business perspective and analyze the industry, on a national and local level. The initial experience was daunting, as I saw a lot of politicking and pettiness that still reigns today between the different factions, which only hurts customers. There is only so much pie out there to be had, so the fragmentation is rough. Also, overcharging is something that I see all the time, but I do understand the rates. Due to the lack of kart shops and showrooms, how else can a race team keep the lights on but to have those few hero customers who pay a lot of the bills? We have to fix this, and get karting to be as exciting and fulfilling as motocross. That is the only way I see growth in this market. We have to update the experience for our customers, their families, and their friends that might attend events. I'm working hard on that, and hope that other teams will embrace spending a little bit of revenue on a better overall customer experience. We have to work together on this.
EKN: The evolution of Mad Croc to Croc Promotions presents a challenge of re-branding.  How do you plan to address that with your program here in the US? Are you going to stick with Mad Old Nut Racing or will you focus more on Croc Promotion USA?
TU: Mad Old Nut Racing is the overlord of all things racing for the parent company, Mad Old Nut Productions. Croc Promotion is who we are selling… like Penske sells Fords or whatever, but they might sell Mercedes, too. My current plan is to build on my relationship with Croc Promotion and their amazing designer Armando Fillini, and see where we can take this thing. Croc Promotion has new ownership, a new factory, and a bright future. We have already committed to working together for the US market, and we're excited about that partnership. They are fantastic people who are passionate about racing and development. Two things we strongly share in common!
EKN: What is your vision for the future of the company / team.
TU: I want to show that innovation, winning, and spirit does not have to depend on your parents having a lot of money. Hard work, in various forms, by young people that are passionate, but also talented, can achieve success. I want to make it clear that not every little league all-star in their hometown gets to the major leagues but, if baseball is their passion, there are many ancillary opportunities should that dream not come to fruition. Motorsport does not have to be any different…it just needs a change in structure. Why not start with karting?
Also, on the technology side, MONP is committed to bringing video technology to tracks in a way that was unfathomable a few years ago, which is a system that can allow people to view drivers while travelling the entire circuit.  This will make racing more inclusive for those in the pits, people back home that can't make it to the race, or anyone that wants to be a part of the action but can't physically be on the track. More on this will be released later in 2019, and we at MONP feel that we can change the game for karting and beyond in terms of accessibility for viewers, be it in the paddock, sidelines, or at home.
EKN: Well, you obviously have a lot going on and it's a positive to see you finding connections between your primary business and your love for the sport.  As we get set to fire things up in Utah this weekend for the SKUSA SpringNationals, can you give us a little insight into the team dynamic right now?  The team's separation with AJ Myers, who brought much success, was big news, and the recent addition of Jake French means that you won't likely miss a beat. He's done a great deal of testing both in in SoCal at CalSpeed and Adams.  What are your thoughts on the team and how things will go in Utah?
TU: I mean, we're winners, so my thoughts are that we will continue to win, or die trying. AJ is a great driver, as is Musgrave and other competitors who are signed up for Utah. We have our work cut out for us, but with Bujdoso coming in as the points leader and Jake hungry to get that win, who knows where we'll land, but the top of the podium is our goal. I'm really excited to see these young people battle it out. Going to say it again, really, really excited!
EKN: All the recent success has done wonders to provide exposure for the Croc Promotion USA brand. The team debuted the new graphics package at the California ProKart Challenge event at Buttonwillow earlier this month.  You have chassis in stock and ready to ship.  What's the current game plan for the business?
TU: We are looking to strategically align ourselves with a dealer network. Now, I know every importer says that, because that is part of the strategy, but what we are offering is something different. We are offering products that are readily available, already in the USA, ready to ship at a moment's notice. We understand that teams do not always have the working capital to bring a new brand into the tent and have parts and supplies, so we will work with them and provide them spare parts stock. If they have the ability to pre-purchase stock, they can make a higher margin on the sale, if not, they can make a bit less and have it on hand with nothing upfront. If that's not a partnership, I am not sure what is, Rob! We are here to help, grow the sport of karting, and fix the business model. It is not if, it is when, that I can assure you!
EKN: That sounds like a solid plan to grow a dealer network and we wish you the best.  We'll see you and the team at the Utah Motorsports Campus later this week.  Thanks for the time.
TU: Thank you, Rob! We appreciate EKN's mission, and hope to speak again in the future… off to the races!