Debut for Kosmic Kart Racing Department on First Round of FIA Karting European Championship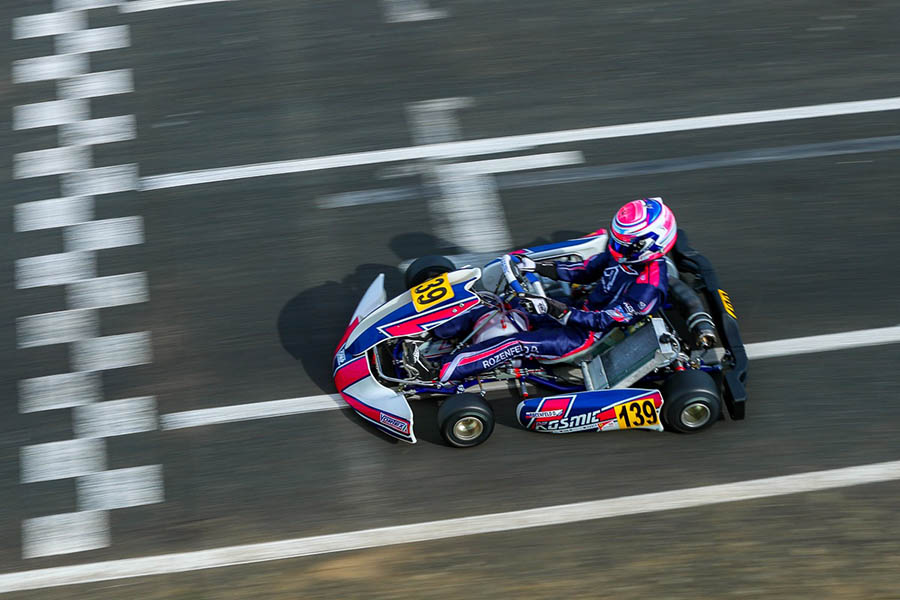 On the circuit in Angerville, in a high-level race meeting, our drivers start making their progress real and our material shows its good qualities.
With the French Grand Prix, the Kosmic Kart European tour is starting. A very important event for our colours with 18 chassis at the starting line.
In OK the standard-bearer of theKosmic Kart Racing Department David Rozenfeld centers an amazing eighth place in the heats after a comeback of ten positions. The Kosmic Mercury R is also second with Thomas Imbourgand twice sixth thanks to his teammate Nicolas Picot.
In OKJ,Alexander Gubenko recovers 12 positions and finishes tenth in the Qualifying Heats (he will then unfortunately lose this position due to a penalty). With him, also Andrey Zhivnov and Axel Malja remain close to the top-ten but their efforts are not enough to enter the final, after complicated qualifying heats that affected their results during the weekend and considering the structure of the French circuit where overtaking is pretty hard.
In the heats, our material is third with the young talented driver Enzo Peugeot and twice sixth with Loïs Delbart.
The great deal of progress shown by our drivers and the results obtained by our Kosmic Mercury R chassis in such a competitive line-up make us look forward to the rest of the season with confidence.
The next race meeting for the Kosmic Kart Racing Department will be in Wackersdorf, Germany, where the first round of the FIA Karting European Championship for KZ and KZ2 classes will take place.